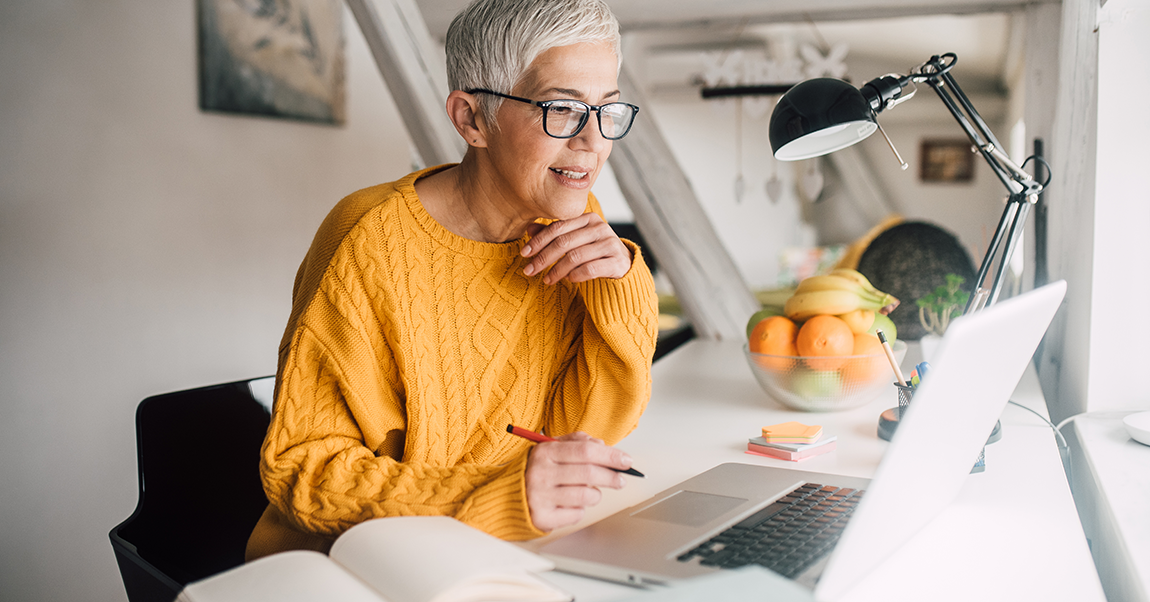 What would we say to PBL school principals and district administrators during this time?
That's the question we put to the PBLWorks staff members—who have themselves been leaders of schools—who support our school district partners. 
Since school leaders are being bombarded by advice about leadership in general during the COVID-19 pandemic and ongoing school closures, we focused on leading in the context of a Project Based Learning initiative. That said, some of the advice below applies to caring, reflective leadership, period.
Here are their thoughts...
1. Lead with compassion and care. Connection matters most.
Students want to see their friends and hear from their teachers. Teachers want to hear regularly from their colleagues and leaders. Encourage teachers to share what has worked for them in connecting with their students and their families.
2. Stay grounded.
It's easy to get lost in the heaviness of what we and those we serve are experiencing as we navigate this crisis. Set daily intentions that include self-care and connection. End your day with reflection on how you showed up and what you are grateful for as you navigate this with your school community.
3. Be clear on your vision and expectations... 
...for how teachers are doing their PBL work during this time and encourage them to adjust their projects accordingly rather than to abandon them. Assure teachers that less is more. Emergency online learning isn't the time for fully fleshed-out lesson plans that account for every detail of how students will spend their time. Encourage teachers to keep the tasks open-ended and allow for flexibility in how students learn and showcase what they know. 
4. Build on that culture of risk-taking, trust and growth you have created.
Provide as much voice and choice as possible for teachers in terms of how they connect with families and how they design and deliver their PBL opportunities.
5. Foster a sense of collaboration and shared responsibility.
Provide as much time and space for teachers to share their wins and challenges with project based remote learning. Approach everything with a "we are all learning" attitude. Host regular opportunities to check in with your staff. Make the space for celebrating the small wins in addition to tackling the things together that feel hard. Striking the balance between amplifying success and tackling challenges will reinforce that you are all in this together. 
6. Encourage teachers to see this time as an opportunity to develop student agency and self-management/self-direction skills.
Provide as much voice and choice for students, especially in terms of how they access PBL opportunities and share what they are learning. There should be plenty of low-tech options provided for those that do not have access to digital tools and/or wifi.  
7. Remember to celebrate success and make project work visible.  
Elevate both teacher and student work created during this time. Create a structure that allows stories of celebration from within and across your community to be held up. This can be done using digital tools such as Flipgrid, Padlet or Student Corner where students and teachers can upload video reflections and/or artifacts to a central location. 
8. Don't forget storytelling as a method for moving through these challenging times.
Create connections by gathering stories that capture the realities your school community is facing. Ask your staff and students to share their responses to simple questions that will lead to collective reflection. Remember to share your own stories. Include the struggles you are having.
9. Be mindful of family situations and stressors for both teachers and families.
Many parents (teacher parents included) are overwhelmed with managing multiple grade levels/students alongside concerns about finances and general safety. (Laureen Adams from our curriculum team adds:"I would also recommend lifting up Social Emotional Learning and supporting staff and students with tools for managing their stress and emotions.")
10. Provide resources for your teachers to help them filter through everything that is out there.
Take advantage of all the project ideas that are out there in the universe that adapt well to home use. (Check out recent blog posts at PBLWorks.org for support and resources.)  
11. Continually ask yourself and others, What are we learning from this experience?
Consider how those lessons can be applied to improve Project Based Learning experiences for students as we move through and beyond this crisis. 
If you have your own stories or words of wisdom to pass along to school leaders, please share them on Twitter at @pblworks, or contact PBLWorks Editor in Chief John Larmer at [email protected] about a possible guest blog post.