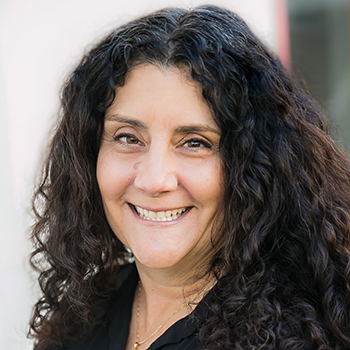 Lisa Mireles, EdD
Senior Director of Design & Innovation
Dr. Lisa Mireles joined PBLWorks in 2018, and is our Senior Director of Design & Innovation. Through her 30+ years in education, Lisa has advocated for learner-centered classrooms that honor the identities and assets of every student.
Lisa started her career in Oxnard, California, working with bilingual students. These students inspired her interest in the power of constructivism and Project Based Learning to foster cultural and linguistic democracy. She has been a classroom teacher, IB coordinator, principal, assistant superintendent, adjunct professor, and district school improvement specialist in public, public charter, independent and international schools.
She has a special interest in supporting school leaders to develop learner-centered ecosystems that leverage the intersection of leadership, culturally responsive pedagogy, and technology. This interest led Lisa to become a founding board member of the Hawai'i Society of Technology in Education. She also helped to launch both Edcamp Kaua'i and the Kaua'i Educational Leadership Alliance. 

Lisa holds both a Bachelor's degree in Political Science/International Relations, and a Master's in Education from the University of California at Los Angeles. She earned her doctorate in Learning Technologies from Pepperdine University. She is also a certified Google Educator and Leadership Challenge facilitator.