Research and Evidence
PBL works and we are committed to contributing to the evidence base to show the effectiveness and efficacy of PBLWorks services and PBL in general.
Explore research topics.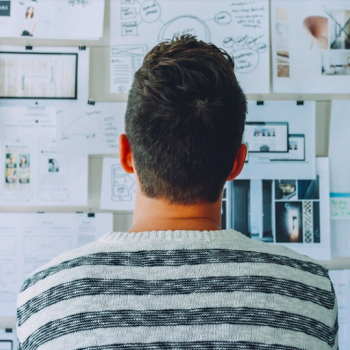 Research Publications
Take a look at some of the leading publications on PBL research and evidence.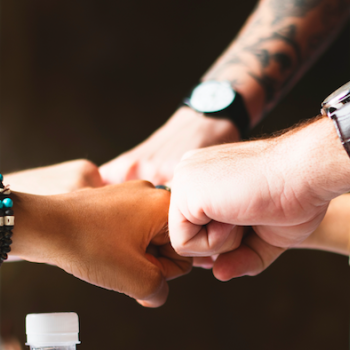 Our Partners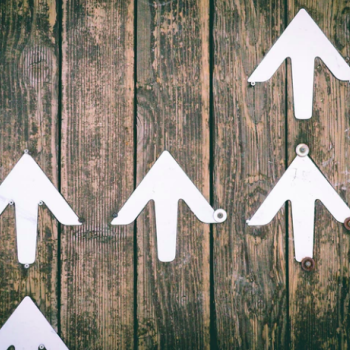 Strategic Projects
Our Strategic Priorities
In 2018, the research and evidence team at PBLWorks engaged in an extensive strategic planning process to orient and focus our research and evidence work efforts over the next several years.
As a result, PBLWorks has a new plan focused on four areas of research.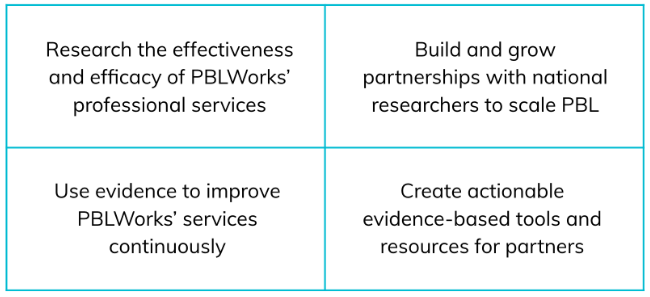 Research & Evidence Strategic Priority Plan
Our research and evidence team has developed a Research & Evidence Strategic Priority Plan for 2019-2021.
Download the Plan's Executive Summary (pdf)
For more information, contact Senior Director of Research and Evidence Sally Kingston at [email protected]