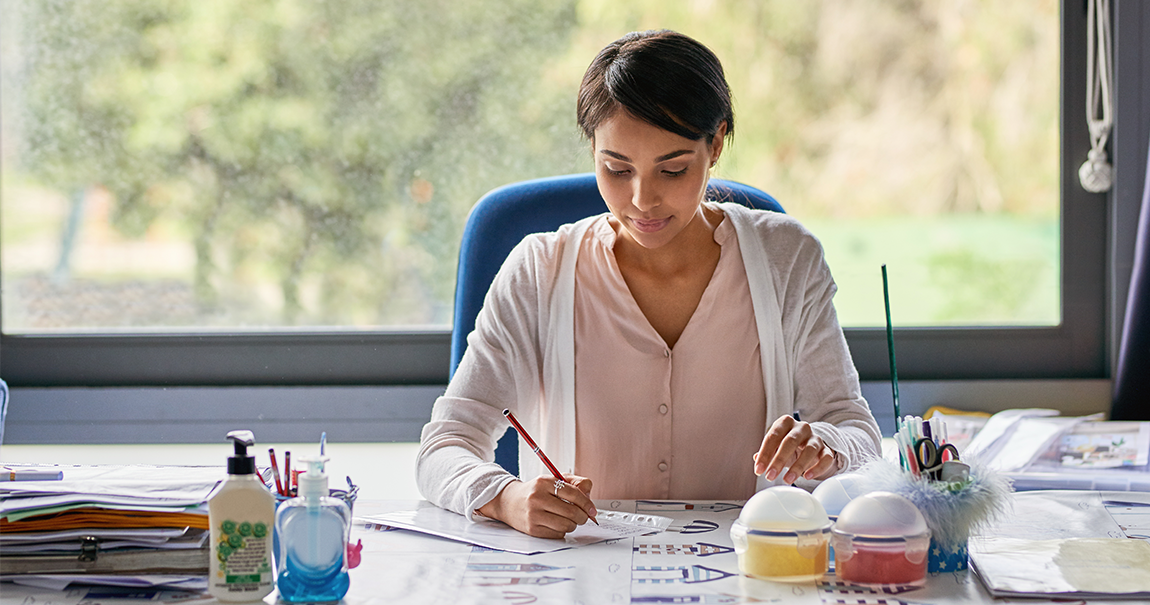 Assessment is a challenge for even the most seasoned teacher.
When teachers start to incorporate PBL into their practice, they may feel like assessment becomes impossible to do. A key to conquering assessment in PBL is to realize assessment is not grading. Before we review some tips on assessment and grading in PBL, let's define the difference.
In PBLWorks' PBL 101 workshop, participants learn "assessment in PBL includes both traditional measures and performance-based assessments, for the purpose of understanding, informing, or improving learning." Teachers and students share ownership of assessment. Grading, in contrast, is a numerical value placed by a teacher on a particular piece of evidence of learning. When these numbers add up to course grades and GPA's, they are a part of a student's permanent record.
Given this difference, let's now look at tips for conquering assessment and grading in projects, based on what I've found to work in my classroom. 
Assessment Tip #1: Share the Load
Typically, teachers to take on the bulk of the assessment process when doing a project. This does not create independent learners, which is a goal of Project Based Learning. Students must know how to assess themselves and each other. You can teach students how to assess by using checklists, models, learning scales and rubrics. For example, in my "Ultimate Classroom" project, I teach students how to self-assess by using a checklist to solve systems of equations. As students begin to work on their individual learning plans, they use a checklist to assess their work. 
Assessment Tip #2: More Formative than Summative
Formative means students get another chance while summative means you move on. Students need to be told frequently where they stand in relation to the goal. This helps them get prepared for the summative assessment. As you plan the day to day within your project, intentionally incorporate one formative assessment each day. There are several ways to do this. For example, Do Now is a popular strategy completed at the beginning of class, and it can be used every day of a project. Many teachers are incorporating nearpod into their classroom. It allows you to make an interactive lesson where you can teach a concept or students can review a concept and then answer a question. 
Assessment Tip #3: Reflect and Implement Next Steps
Students usually look at a paper that shows what they did wrong and then move on. This causes us to miss on the most important aspect of learning: reflecting on how to improve. Students need to be given the opportunity to think about what they did wrong and make a plan to get better. Check out the graphic below for a more effective way to have students be more involved in the use of assessment.

Grading Tip #1: Follow District/School Guidelines
Grading is often dictated by a district or school. For instance, some districts require teachers to record at least two grades a week. Some schools require the use of a set weighted category such as 50% for tests. PBL doesn't require you to follow a certain set of guidelines of its own, so you can follow the guidelines as established by your district or school by grading whatever you normally grade. Let's say your school doesn't require a specific number of grades per week but you do have to use standards-based grading. Imagine you are doing the new Hunger Project from PBLWorks and you have students demonstrate writing abilities in various short assignments. You can score their work using your standards-based scale.  
Grading Tip #2: Grade Individual Performance Within the Team
Many people wonder about grading group work. The questions range from, "Do I give one grade for a team?" to "Do you make everything a group grade?". I don't believe there is one right answer to these questions. However, I do believe you must follow school policy, inform parents, and work to match your policy to the goals of the class.
I have done many things with group grading over the years. I'll share my current journey with you. I do not give group grades but I do grade for skills that require a group to exhibit it. For instance, one of the collaboration skills (from the PBLWorks rubric) that I work on with students is that they are "polite and kind to teammates." I model what this looks like and inform students that I will sit with teams at various times during the project to grade them on this learning goal. The grade is given to each student based upon whether they were polite and kind. One student could get a lower score than another on the same team, based upon how they demonstrated the skill.