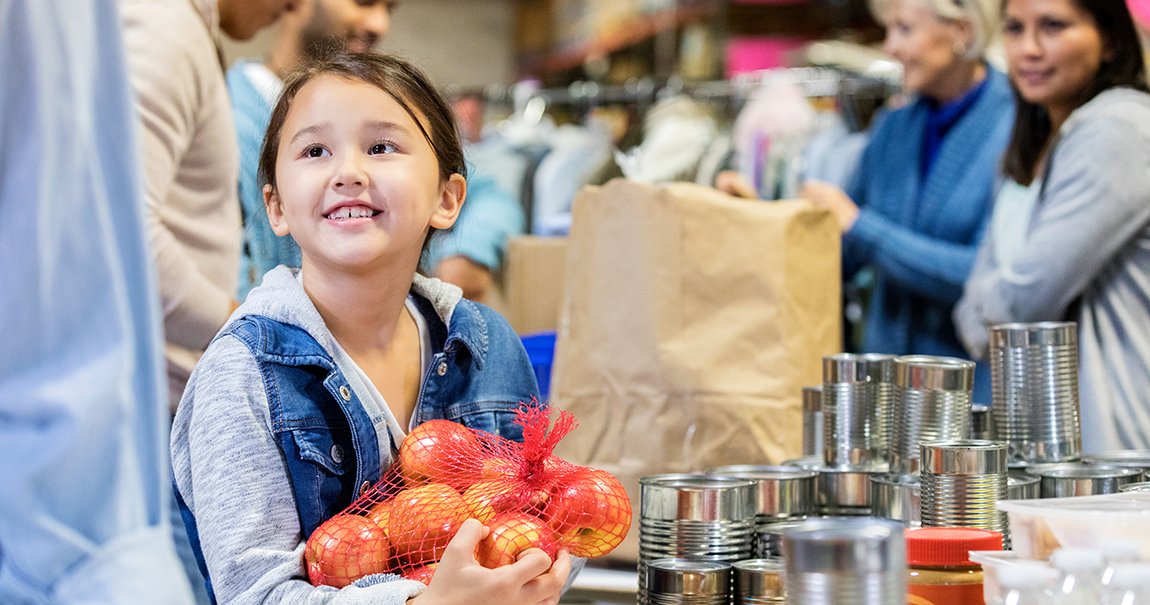 We know students are engaged by projects that tackle real-world problems, and one of the biggest problems in the world today is hunger.
We've very proud to announce that we have created a great PBL unit on this topic, in partnership with Students Rebuild, a program of the Bezos Family Foundation. It's called The Hunger Project, and it's free to download, adaptable for any grade level, and can address standards for English Language Arts, Math, and Science.
Yesterday was the kick off for the Students Rebuild Hunger Challenge, which lasts until June 5, 2020. Students Rebuild is dedicated to mobilizing young people to take action on the world's problems, and when you register for the challenge and implement the Hunger Project you'll be joining an effort to donate money to programs fighting hunger in the U.S. and abroad.
The driving question for the Hunger Project is, How can we impact hunger in our community?
The "community" could be local or global; the teacher and students can decide. Students then research the specific hunger issue, including its causes and the strategies that have been implemented to address it. They analyze solutions and decide which ones to advocate for, identifying a particular audience. For teachers who choose the English Language Arts pathway for the project, students create a photo essay and make a presentation.
There's a very cool art component to the project, too. Students create an artistic representation of their proposed solutions on a plate, along with a "recipe" (which could literally be a food recipe, or a figurative call to action) that would help address the issue. They will send their plates to the Bezos Family Foundation, which will assemble them all into a public display and donate $3 per plate to youth-focused nutrition programs, including UNICEF programs in Yemen and Ethiopia, Mary's Meals' school-based nutrition initiatives in India and Malawi, and various community-based initiatives across the U.S.
The project includes lots of materials to help teachers implement it.
The key content standards and success skills are detailed, and a "milestone map" indicates the major steps of the project. For ELA teachers, all major instructional activities are explained in a step-by-step guide, which includes several thinking routines and feedback protocols. Content-related resource links are also provided, as well as scaffolding suggestions for English Language Learners.
PBLWorks' director of curriculum Gina Olabuenaga led the team that produced this--I've got to say fabulous--unit. In addition to the solid instructional design and its alignment with Gold Standard PBL, the graphic design looks great. We hope many teachers will use it, and tell us how it's going!
I'll close with the final words of the project materials:
"We hope this project will inspire students to understand the complexities of issues like hunger, and to recognize the power they hold to impact change in their communities."