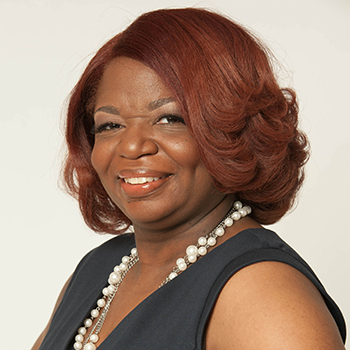 Telannia Norfar
Director of Math Curriculum Design - PBLNow
Telannia Norfar was a mathematics teacher at a public high school in Oklahoma City, OK since 2005 before joining PBLNow. As a National Board Certified Teacher, she has modeled best teaching practices in her building, district, state, across the US and around the world. She believes the best tool teachers can impart to their students is the ability to learn, unlearn and relearn. She is an active member of several organizations, including the National Council of Teachers of Mathematics.
She has taught all high school courses, including AP Calculus AB. Telannia served as department chair and team lead for the 9th grade academy for most of her teaching career. She was a profound leader at her school creating customized professional development and opportunities for students to grow in their leadership abilities.
As a former journalist and account manager, Telannia found Project Based Learning a viable method for teaching worthy mathematical concepts. She has used Project Based Learning as a core strategy in her classroom her entire teaching career.
Telannia has been recognized as Teacher of the Year, Rookie of the Year, and the 2021 Oklahoma Presidential Award for Excellence in Mathematics and Science Teaching. She is co-author of Project-Based Learning in the Math Classroom series by Routledge.