May 20, 2019
Posted in

PBL and Equity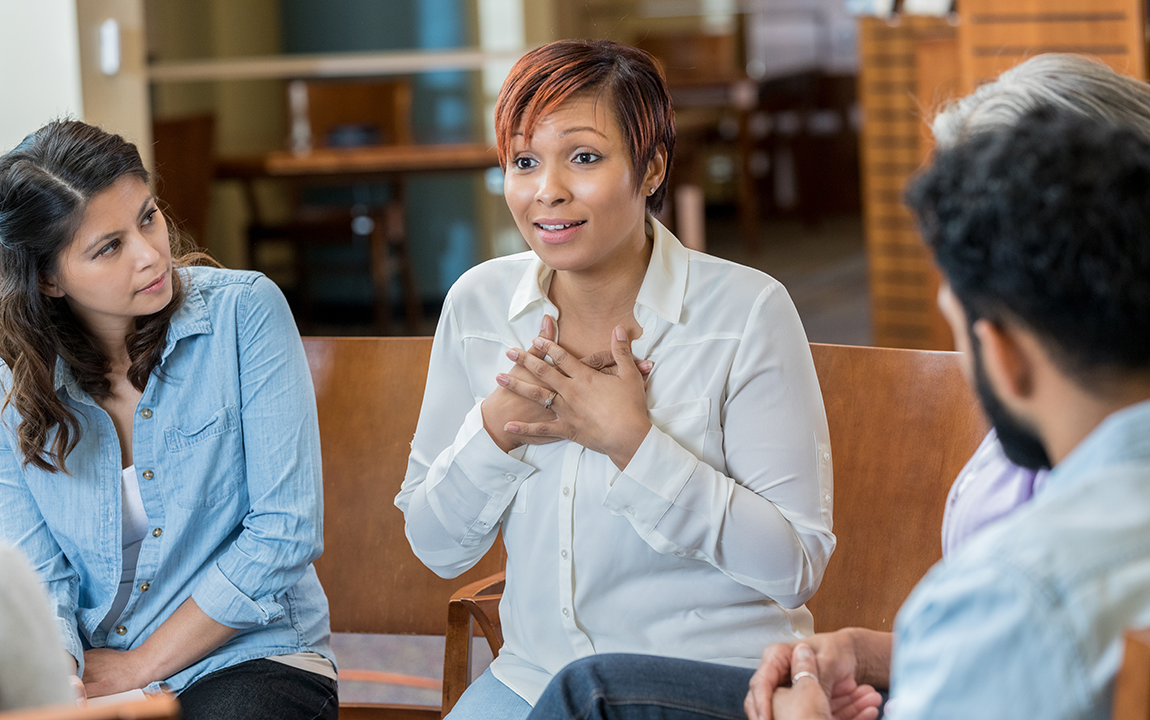 (This is the first in series of posts related to equity and PBL, which we introduced in this post about the Alliance for Excellent Education's equity campaign to honor the 65th anniversary of the landmark Supreme Court case that desegregated public schools, Brown vs. Board of Education.)
For PBL to be authentic and to honor student voice, we need to design projects with our students' culture in mind. The Project Based Teaching Practice "Build the Culture" is about creating an ecosystem that oxygenates the air in a healthy PBL classroom community. This community of learning must be built on the pillars of diversity, equity, and inclusivity. 
There's a saying that my Mayan ancestors used as a greeting, in Lak'ech, which literally means "I am another yourself." It celebrates our collective beingness on this planet and acknowledges the interconnectedness that exists in all of us. We must see our relationships to students in this way, as a deeply interconnected web. In Lak'ech is an honoring of each other and a profound testament to our unity and oneness. In order to build the right culture in a school or classroom, trust and respect must permeate student and teacher relationships. 
To transform your practice, considering making these three core culturally responsive moves:
Move #1: Know Your Why
We know relationships to our students, each other, our communities and our planet matter tremendously. One of the prime launching points in building these relationships with our students is for adults to be able to tell our life stories. As a starting point, consider your purpose by reflecting on three key questions: Why are you an educator? What moment has defined your own why? What are you most passionate about? Central to these powerful personal narratives is your why behind PBL. Your why will help ignite student passions. Knowing your why is a tool that facilitates engagement. Students begin to feel deeply driven in your classroom and the possibilities of this often untapped potential are endless. Teach the why before you teach the what. 
Get know all the student whys in your classroom—their hopes, fears, dreams, aspirations, and inspirations. This is one of the highest leverage culturally responsive moves you can make because it allows you to cue in to students' purpose, needs, and motivations which you can then tap into with your projects. 
Shifting to class pedagogy, another important why lies at the core of your project launch. Make sure the driving question carries force, emotion and personal connection to students' lives. Their project why should be compelling and engaging. Creating a culture of why in the stories and PBL journey births student curiosity and agency. 
Move #2: Avoid the Danger of a Single Story
The single story is a term coined by author Chimamanda Adiche to define an experience based on a single account. These single stories are often narratives we carry about people, places, or things that are informed by assumptions, stereotypes, and bias. It is easy to assume a single story when our students come from certain backgrounds, particularly if we are removed from those communities. It is important to remember that our students are wonderfully layered and carry multiple stories into the classroom every day. As you get to peel back these layers, stay curious. 
These single stories about our students carry over to even what they are and aren't capable of doing. One common single story is the narrative that "PBL does not work for all students." Those of us who have experienced PBL as students, teachers, and parents know this statement is far from the truth. Single stories about what particular students are capable or who should have access to PBL prevent all students from being transformed by the power of PBL. 
We tell ourselves single stories about students' cultures, their languages, their neighborhoods, or their families. These stories are damaging to everyone and leave a lasting legacy of trauma for those students who internalize the coded messages they hear or ways they feel excluded in classrooms. They reinforce stereotypes and fixed mindsets. Our students deserve to be authors and tellers of their own beautiful struggles. It is up to teachers to create spaces to tell and celebrate this mosaic of stories. 
Move #3: Be Courageous and Robustly Vulnerable
Brene Brown's book Daring Greatly captures the rawness and vulnerability required to take any courageous action. We as educators must model this in our schools and classrooms for PBL to advance culturally responsive practice. We must possess the courage to lead with our heart and the courage to keep students front and center in our PBL design and implementation. A part of our problem is that we like to stay in safe zones in our lives at all times, maintaining the status quo. However, keeping to what is comfortable will not disrupt a system that was designed to fail historically underserved children. This is where the courage lies, the courage to step into our own discomfort to be allies for culturally responsive practice in PBL and beyond.
This requires equal doses of courage and vulnerability. Vulnerability comes in building the culture when sharing your why stories, celebrating emotions as they manifest in the classroom, and letting each other into our lives with the power of collective storytelling. Vulnerability in PBL is the capacity to keep students curious and not focused on finding one right or wrong answer to a question. 
Belonging is one of our core needs and if students don't feel included in class or school, they tend to disengage. This is the power of PBL, the power to engage authentically. The power to be given permission to celebrate and reflect on failures throughout the journey of a project. The power to connect your identity, family, and community to school through PBL. The power lies in us as agents of change to bring these moves into our work. The power lies in us to be robustly vulnerable as educators and leaders.