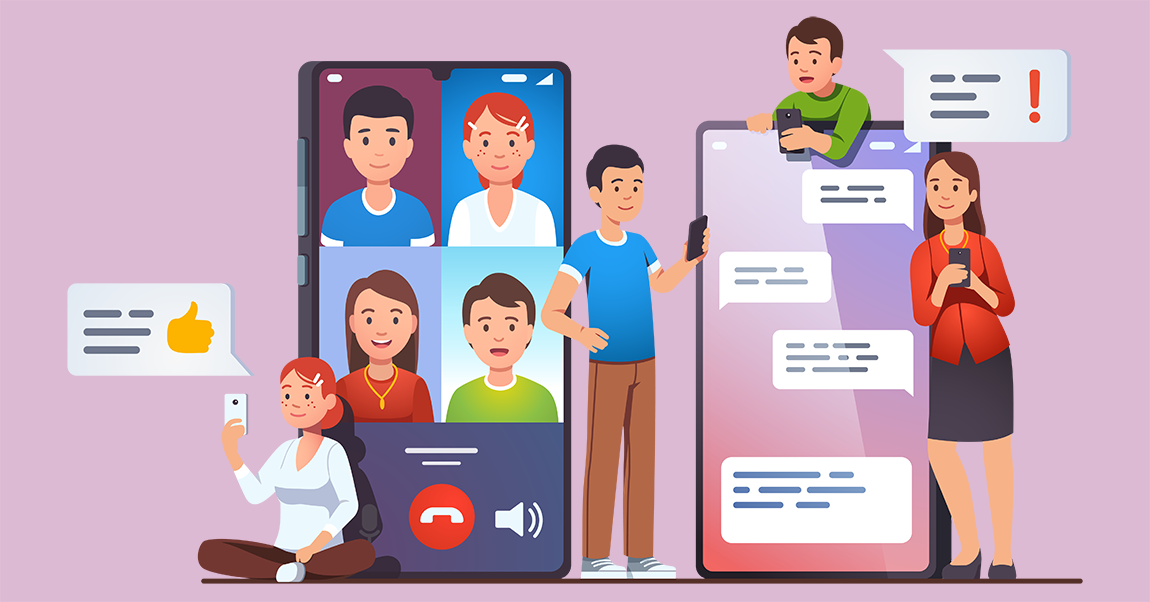 One of the first things that comes to mind when you hear "Distance Learning" is technology.
But distance learning was a thing long before Zoom platforms were widely used. As early as 1728, when correspondence courses to learn shorthand were advertised in newspapers, learning has taken place beyond physical classroom spaces.
In the past couple of weeks, with the COVID-19 pandemic in full reach in the United States, parents, kids, and educators have watched as school district after school district made difficult decisions to close doors and move to distance education. Some states have cancelled school for the rest of the school year.
As we continue to face the unpredictable months to come, we're also faced with the question of what meaningful learning can look like, and who is gaining equitable access to it. 
School, by design, provides kids with structure, protocol and a safe place to come to every day. Regardless of what the home environment looks or feels like, school is a constant. As educators, how can we continue to provide students with the safety net that school offers, while also using distance learning as an opportunity to change the way we think about school? How do we do this when the digital and social gaps of society are becoming increasingly obvious with the sudden changes in response to COVID-19?
It starts with the space.
A lot of the cognitive demand for students working from home is going to be around the skill of self-management. If students are not already being given opportunities to self-manage in the school environment – as they would in a PBL school – then this is going to be a heavy lift.
Time management, assignment organization, and even knowing what time of the day it is are usually dictated by the school environment. No bells in distant learning! It is also unfair to assume that all students will have someone at home informing them what time of the day it is, what is due when, and when it's time to login to the next Zoom meeting. 
Even in an asynchronous environment, students will be working from a variety of different environments. Some have parents who are able to walk through an assignment 1-1 with them, and others have parents who are also working from home, or the responsibility of watching over siblings who are also engaging in distant learning. 
Our job is to help students practice the self-management skills they'll need to be successful in the distance learning environment.
This can mean small praises for being "logged in" as a class on time, to guiding students through setting up their own physical learning environments at home (even if this means hanging a sheet as a backdrop!). Similar to the way we spend time at the beginning of the year building class culture and routines, take the time with your students to become acclimated, familiar and excited about the new environment of learning that you'll build together.
Sara Lev, a National Faculty member for PBLWorks, logged on to her Zoom this morning to see the smiling faces of her kindergarten students for the first time since school closures. She asked them to share the ways that they can be independent throughout the day so that their parents can focus on their work. What a beautiful way to build self-management thinking!
Distance learning doesn't have to equal 8 hours on a computer each day.
Limiting screen time by intentionally planning projects that support students' skill development in diverse ways will not only support their health and wellbeing, but also account for the digital gap. Even if all students in your class are able to take home a 1:1 device, don't assume that this means that they have equitable access to internet broadband and screen time. Districts across the country are making efforts to collect data on family access to technology, but this data only gives a snapshot into the diverse home environments of our students. 
Instead of focusing on how to get the learning online, focus on how to get the meaningful learning experience into the hands of the student.
If that means using online tools to supplement or guide the learning, then great. But don't forget that there are a lot of non-tech alternatives for meaningful learning. Using art, cooking, building and construction, and the outdoors as resources, give students the chance to "explore" through the lens of the learning you set up for them.
Ask yourself the following questions as you plan out balanced projects:
What can students create?
What can students do? 
What can students solve? 
If you are concerned about the inequity of access to resources at home, provide students with choices in how they complete assignments. Perhaps there are tech options combined with other low-resource options so that all students have a chance to demonstrate their learning. 
Finally, focus on the non-academic parts of the day too.
Middle school math teacher Colleen McEnearney from Alexandria, VA started her distance learning journey this past week. She starts each day with a poll to her students to see how they are feeling, and shares the pie chart with the class so they can see where their peers are at.
"I've personally been feeling anxiety about all of the changes, so my students are probably feeling that way too. This gives them a chance to share how they're feeling, and opens the door to check in more personally with me. Because I'm not able to physically see them when they walk through my classroom door, this helps serve a purpose," she said. 
In addition to supporting the socio-emotional aspects of the distance learning environment, consider the ways that you can provide students with opportunities to work with one another.
In a synchronous environment, this might be the use of breakout rooms to run feedback protocols or sharing sessions. Also take the time to conference with students and run small group differentiated meetings. In an asynchronous environment, where students don't get to see their peers on screen, think about ways that they can still connect with each other, through What's App, a class YouTube channel, a Google Hangouts chat, or even writing snail mail! 
Remember that social connection doesn't always have to happen whole class, just as it wouldn't in the physical classroom. Reminding students that we are there for them, not just to support their learning, can be extremely impactful in this time of routine disruption. 
As you make your way through the web of resources and tech opportunities, come back to the basics: relationships with students, building a culture of learning, and helping students to find meaningful connections to learning. If this is what we base our pedagogy on every day, let's find ways to keep that momentum going for all students in the weeks to come.