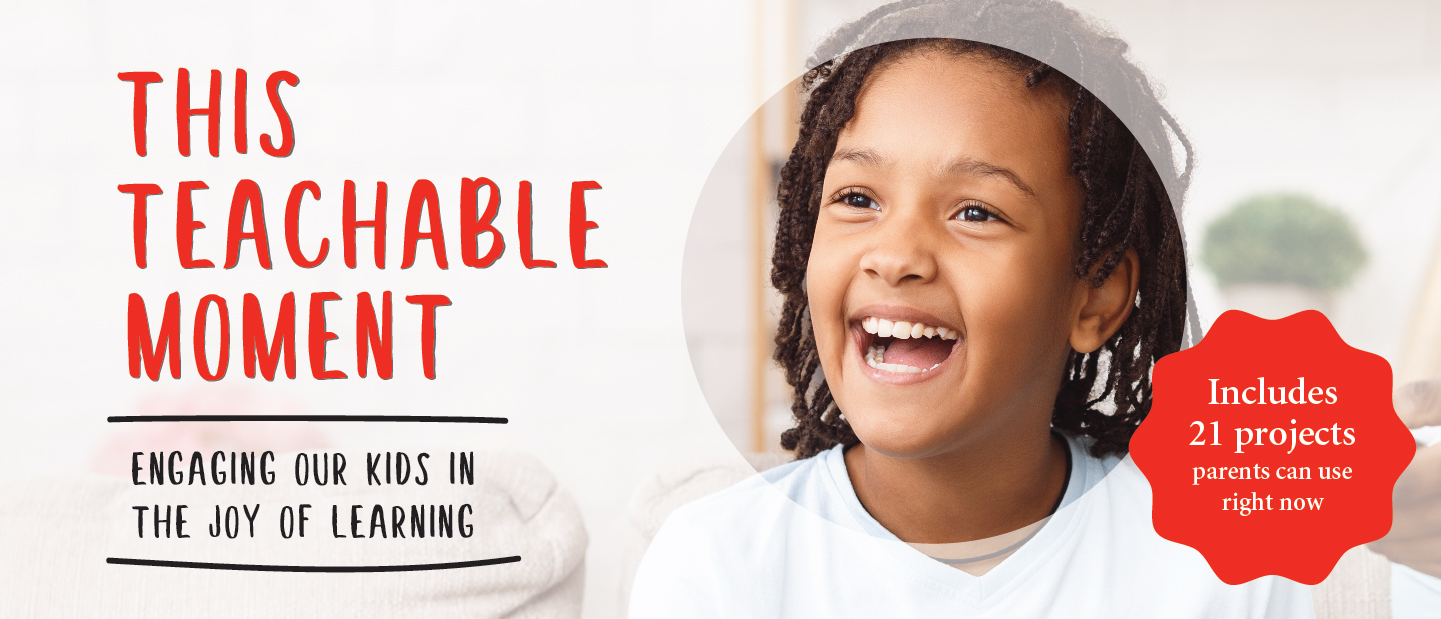 This summer, open your kid's mind back up.
Nothing feels normal about the new normal. You had busy enough schedules before, and now you've had to add a whole new dimension of caregiving, as de facto teachers, coaches and counselors. Some degree of at-home learning might even continue in the fall. Now more than ever, parents and caregivers need ideas and resources to help manage learning at home.
That's why we've created an eBook for COVID-weary parents, featuring 21 ready-to-go projects for all grade levels.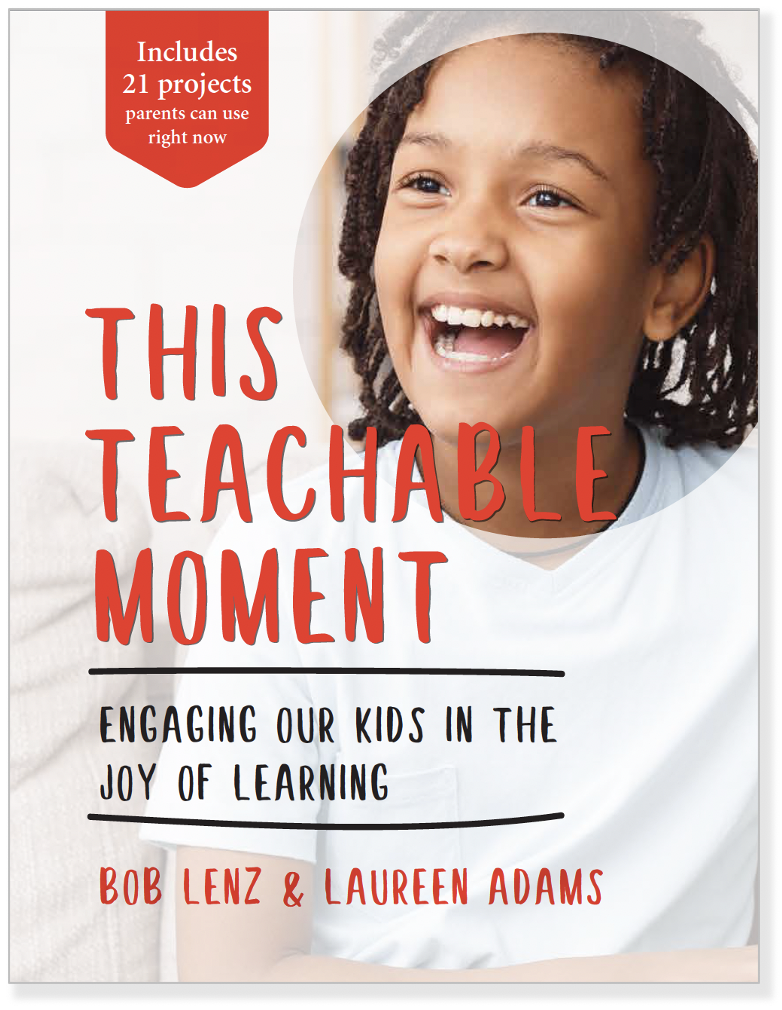 FOR PARENTS
Download free eBook
This Teachable Moment offers a primer on Project Based Learning (PBL) and 21 easy-to-implement, "follow the recipe" PBL projects, informed by educational research and designed for children of all ages and capabilities within your household.
These projects can be used to keep your kids learning, growing, and discovering during school shutdowns and long breaks, all while giving you the space and time needed to stay productive.
Download eBook
---
Then, watch a free recorded webinar on how to kick off a project at home
We recorded a live webinar with the eBook authors Bob Lenz and Laureen Adams and other parents to help you get started in launching a project or two with your kid(s) at home.
Watch the webinar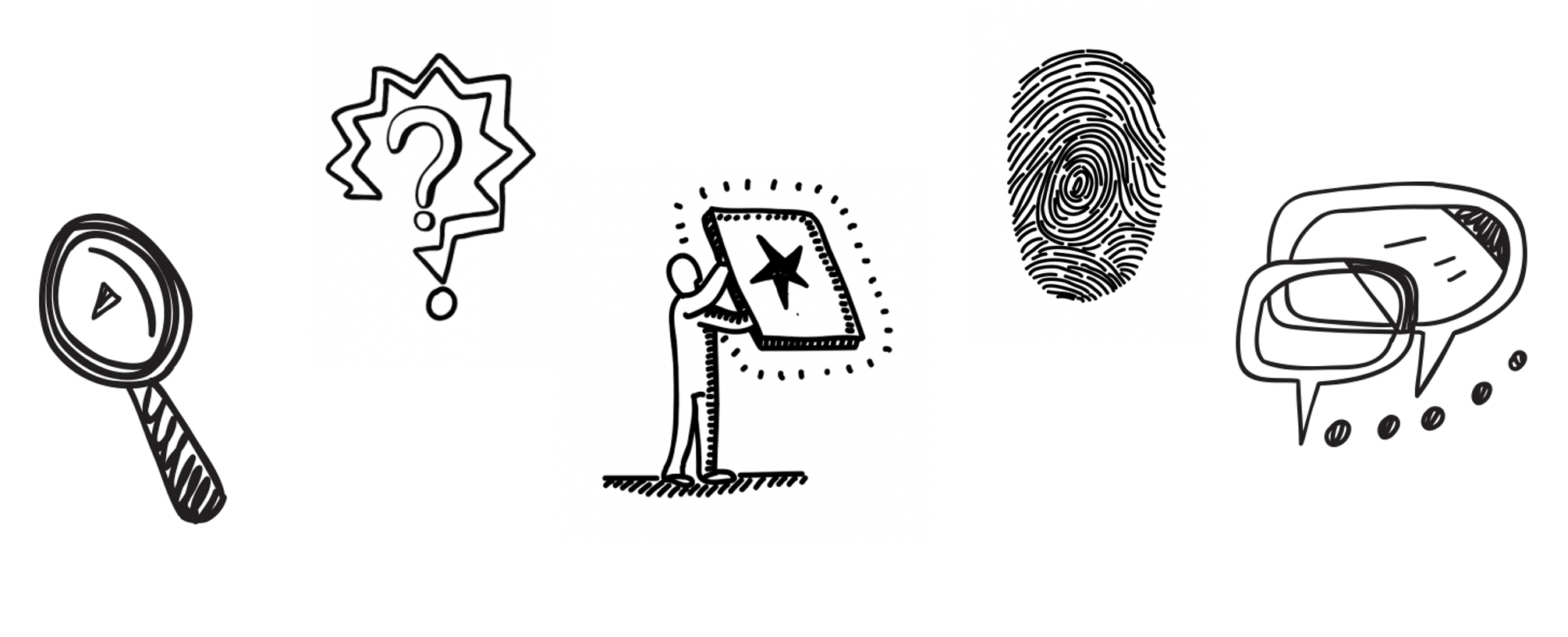 More about the power of projects...
Many of us worry that our kids have missed out on important educational development these past few months, and when classrooms open again, we wonder if they will be able to catch up.
Using the projects in This Teachable Moment as a roadmap, you can build a simple summer routine that engages the children in your household, keeps their curiosity and love of learning alive, and helps everyone in your home prosper during these difficult times. After the pandemic eases, the content will continue to be an invaluable resource for deeply involved parents, caregivers, and homeschooling families, both in the classroom and in the home. 
---
What is Project Based Learning?   Learn here
---
Each project includes detailed directions, debriefing questions, and recommended adjustments for different grade levels. Based on Project Based Learning, the projects provide learners with the opportunity to build literacy: reading, writing, listening, speaking. Additionally, learners will practice success skills such as: 
communication
critical thinking
self-directed learning
collaboration 
Any of the projects can be done simultaneously by kids of different ages and capabilities within your household – a first grader, and seventh grader, to an eleventh grader  – there's no need to mix, match, or juggle different projects. 
Project Based Learning has allowed my children to focus on subjects that they are passionate about, and further develop a love of learning that I'm sure they will carry with them the rest of their lives.
If you're a teacher, here's an easy way to share this resource with parents and caregivers...
You may already be aware that learning through projects is a powerful educational approach to keeping kids engaged in their education. We want to support you in bringing these same ideas directly to parents.   
Please feel free to share this eBook with your students' families. And if it's helpful, please use this sample message we've drafted to introduce them to the eBook.