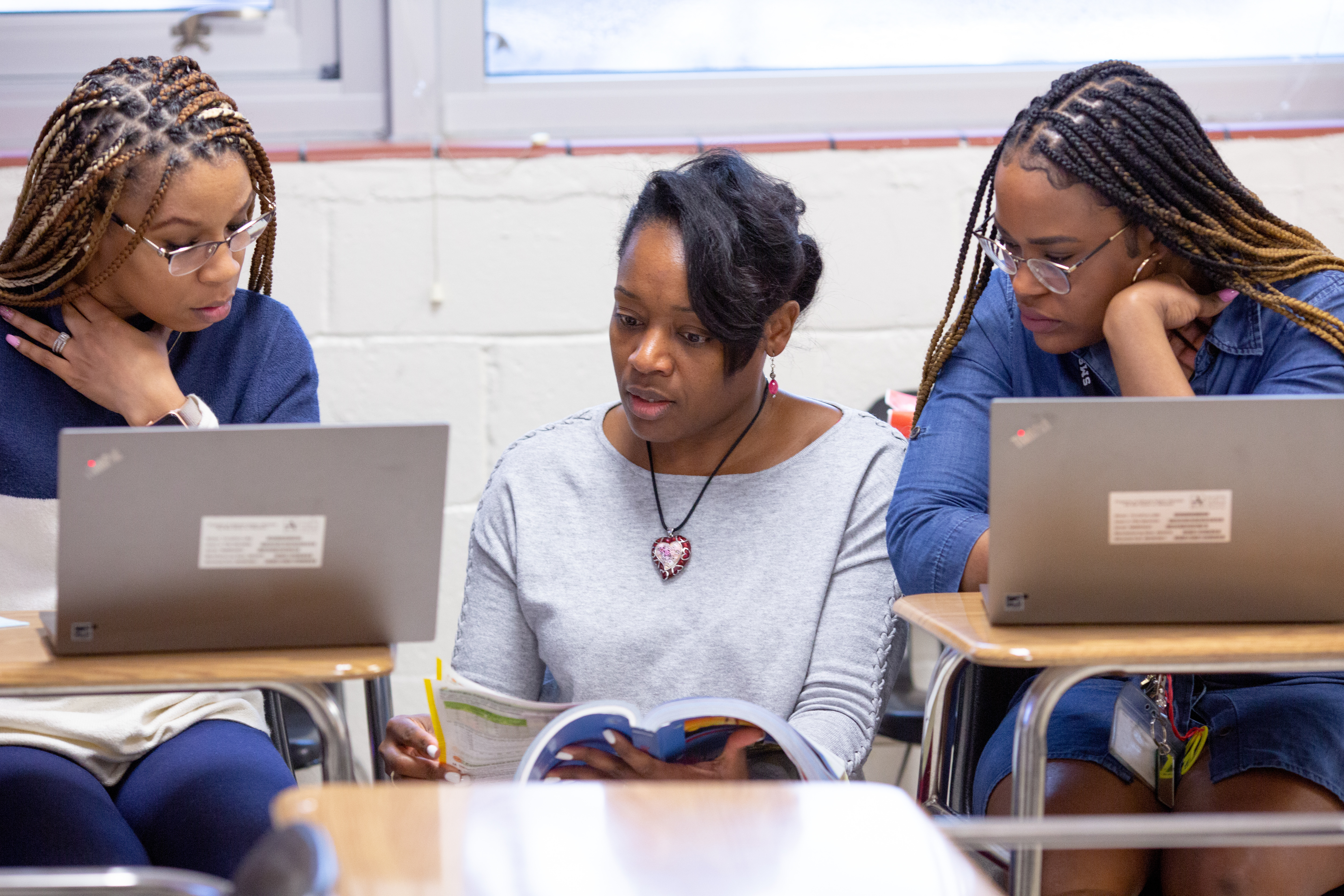 In June we published two new books, and now there are free study guides available to support your professional learning about PBL.
As we explained in this blog post, the Project Based Learning Handbook for Elementary School and Project Based Learning Handbook for Middle and High School are practical guides to designing and implementing projects in any subject area, for all students.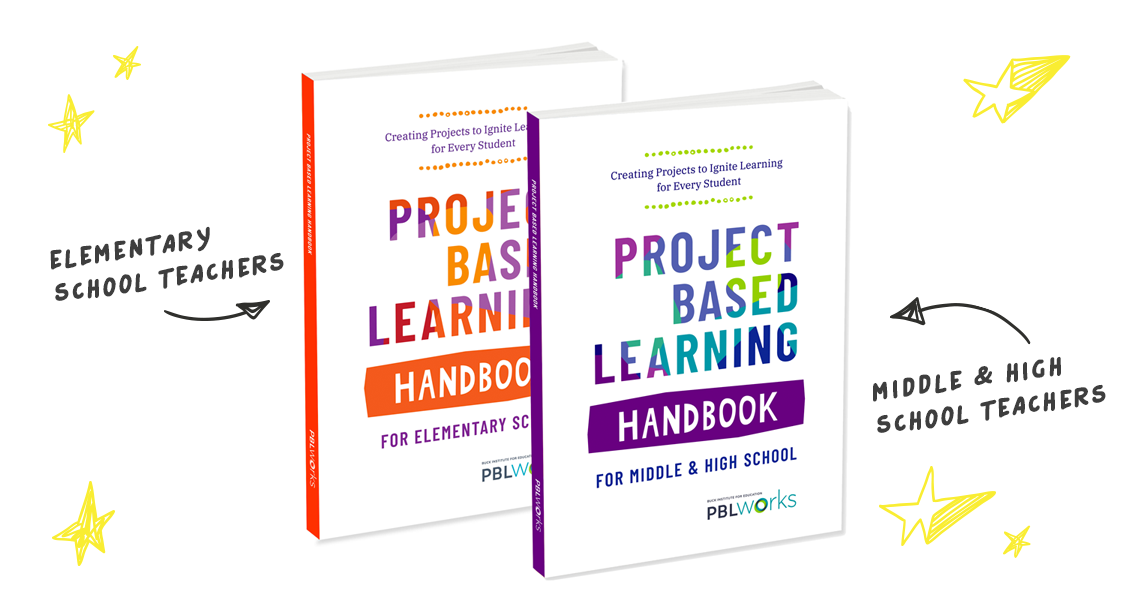 We're happy to announce that study guides are now available for each book. The guides have a set of thought-provoking questions for each chapter, which can be used for personal reflection or discussion with colleagues. Book study groups or PLCs would find them very useful for exploring what PBL is and is not, how to make it work effectively, and how it impacts a teacher's role.
Here's an excerpt from Chapter 4, Managing Activities, followed by an example of the kind of question featured in the study guides: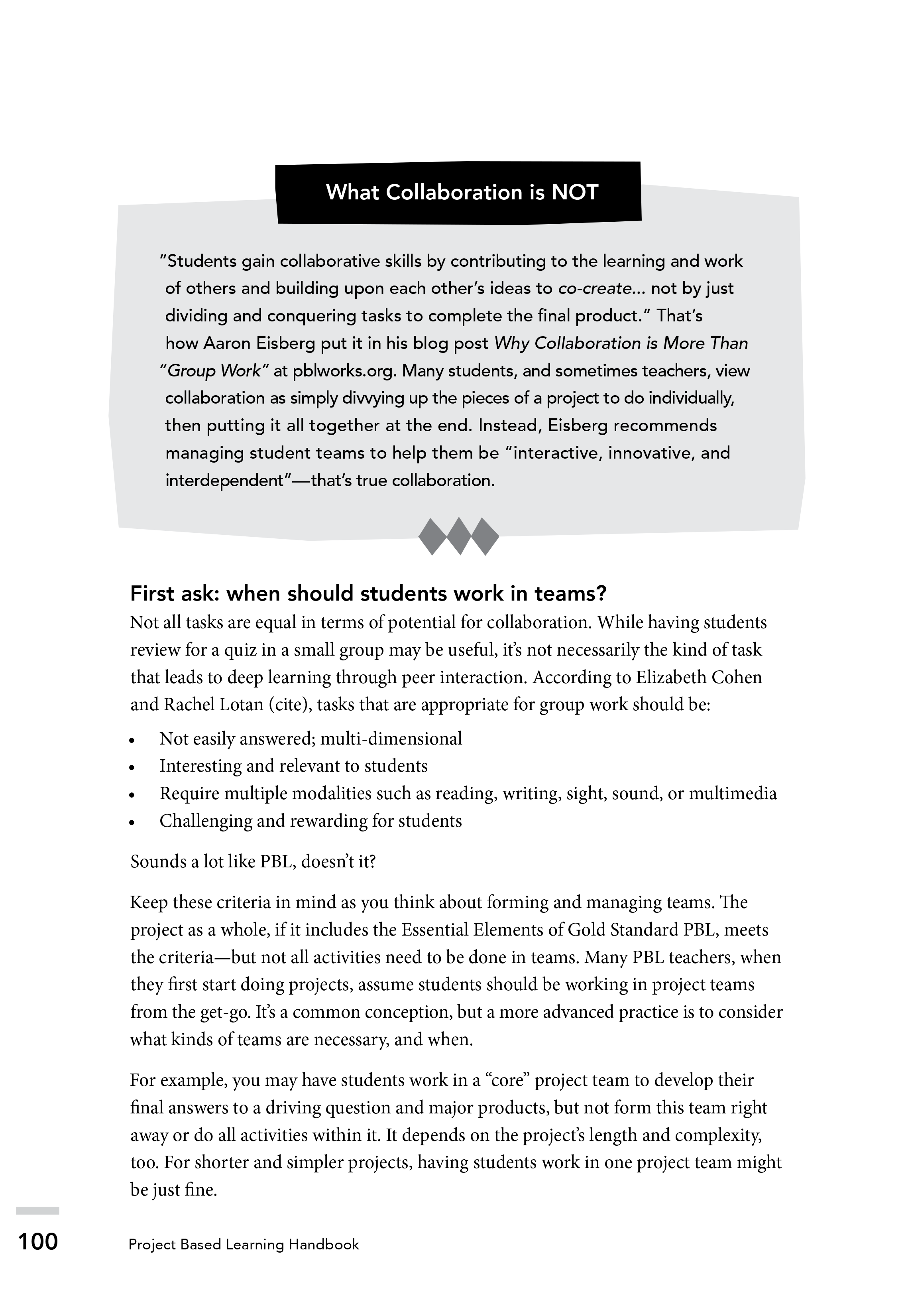 Study Guide Question:
What has been your experience with "group work" in your teaching? What strategies and tips on pages 99-106 might you try?

We encourage you to use these books and their study guides this school year. They're a great way to learn more about PBL, whether you're new to it or a veteran. It's a special time, after all you and your students have been through lately—let's make it a time for engaging, meaningful projects too!