Posted in

Projects in Action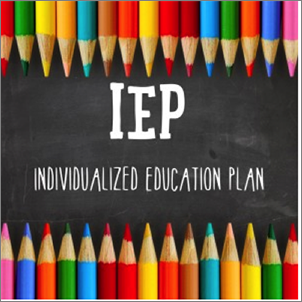 I'll never forget the first time I had one of my high school students give a presentation at their IEP Meeting. It was a simple enough task to implement - during my standard 1:1 pre-IEP meeting with the student, I proposed the idea, created a google slides template, and asked them to answer some questions about themselves and share it at the meeting. They agreed.
It was little more than an introduction and the first part of the IEP transition plan, lasting less than three minutes. Yet, it created a powerful tone for the meeting, and left an impression on everyone who attended. It grounded the work we were doing in a real, whole, competent, and complex individual. It forced all stakeholders to slow down, to address the student directly, and to honor their voice at the table.
Another way it shifted the dynamic was by giving the student a clear role and distinct responsibility for the meeting. I've found that once students had that "in" and heard themselves welcoming their IEP team to the table, they are able to share input or take ownership over other components as the meeting continues. It also allowed the student to show off some professional communication and presentation skills they had been honing project after project.
As an inclusion specialist at a wall-to-wall PBL high school, I've seen vast benefits of the dynamic, engaging educational environment that Project Based Learning creates for students with disabilities. At the top of that list are the self-determination, self-advocacy, and critical thinking skills that students must develop as they work in teams to solve authentic problems. Shining a light on those skills in a student's IEP meeting brings that learning and reflection full circle.
The Next Level
This year, my special education colleagues and I decided to take a cue from PBL schools all over the country using student-led conferences and portfolio defenses as a means for pushing students to gather evidence of their learning, reflect deeply on their own journey, and share their learning with authentic audiences.
What better way to implement our idea than through Project Based Learning? Our (not-so) humble public product: Student-Led IEPs. Sounds great, right? But what exactly does it mean?
Student-Led IEPs are an evidence-based practice in special education, but there is no one right way to hold a Student-Led IEP. As the name suggests, the student should be front and center in the planning and facilitation of their own IEP meeting. That may look different for each individual student, but maximizing participation and student involvement is key. 
For secondary students especially, it provides a stepping stone to exactly the kind of ownership and responsibility they will be required to take on in order to pursue accommodations and supports in post-secondary education, employment settings, and possibly living situations.
Designing the Project
As with any good project design, we started with the end in mind. We brainstormed what a 12th grade "student-led IEP" could look like at our school, thinking especially about the ways we might be able to showcase the communication and presentation skills that students are practicing every day. From there, we built out a scope and sequence down to 7th grade, thinking about the average baseline of our students. Many of our students come to us in 7th grade perhaps not having even attended their IEP meetings previously. The trick is to keep your expectations high while meeting them where they're at with the supports and scaffolds they may need.
Co-crafting a Driving Question
I always meet with my students at least once privately before their IEP meeting to gather their input, collect progress data, and explain what they can expect the meeting to look like and sound like. As the entry event to their senior project, the 12th grade student-led IEP, I'll pose the challenge to students to "take over" their last IEP and run it themselves.
From there, one of our tasks will be to craft a driving question that gives voice to the student's ownership and aim for the meeting. I'll bring some starters, such as  "Whose IEP is it?" or "How can I make this IEP meeting mine?" with a hope that students will adapt it to be their own, and that the discussion around the driving question can reveal some of the need to knows moving forward.
Public Product
One the of the aspects I like best about the Student-Led IEP as a project is that it has a built-in authentic audience and public presentation. This naturally allows students to see their IEP team in a different light and act as an ambassador between stakeholders. In addition, it opens up the idea of the student thinking about who they might want at their IEP meeting, whether there are other people that should be invited to attend their presentation.
Getting Started
Luckily, there is an abundance of resources to tap into to help anyone get started. A great place to begin, no matter your grade level, is to help students understand their IEP and the process of special education. Looking at your specific community, ask yourself what opportunities and barriers exist, and plan strategies for implementation. Talk to your students and parents, and design a project that works for your population. When you're ready to take it to the next level, this Student-Led IEP toolkit provides an excellent framework for implementation.