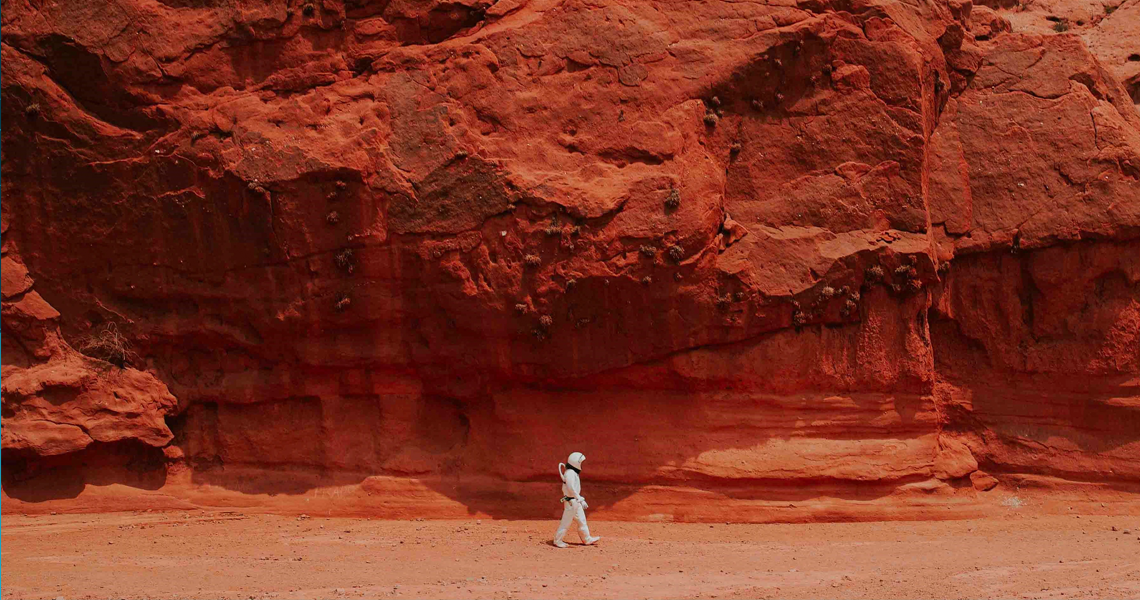 This article was originally posted in SmartBrief on March 18, 2021.
We've all seen the headlines and the research about the rise in student disengagement during the pandemic. Schools doing remote learning are finding it tough to keep students motivated and excited about their schoolwork. My school, Davis Middle School in Compton, California, has been online learning all year so I get it. Watching these kids in Zoom with their long faces I knew I had to do something quickly or I was going to lose them.
Our solution—and what I believe is the secret sauce for amazing student engagement both remotely and in the classroom—has been PBL.
Compton Unified School District partners with PBLWorks for professional development on Gold Standard Project Based Learning. The program has helped teachers learn how to create projects that help students connect with their work and retain what they're learning.
We decided to maintain our PBL strategy when we shifted to distance learning. I had wanted to do a Mars project for a long time. When we were talking this year about how best to engage students during lockdown, we decided it was time for a space mission.
We're on a mission — to Mars.
The goal was to have a combination of online and hands-on activities students could do at home. We also wanted students to combine physical projects with a virtual component. We used these questions "What do humans need to survive on Mars?" and "What are the challenges in exploring Mars?" I reached out to several teachers from different areas of instruction to see how we could get them and their students involved. We also wanted our student tech team to interface with all of the groups in some way. I used the Journey to the Red Planet project to help develop ideas for my final project unit.
The lesson had these main objectives and scope:
Primary objectives: Students will learn about the planet Mars, research the challenges of living there and then apply the skills learned to build a Mars colony. In addition to the technological requirements, students will also explore and discuss social issues such as social justice and equity as they plan their new government.
Secondary objectives: Students will learn and explore applications and technology as they work on their projects. Skills include coding using Swift Playgrounds and Arduinos, creating app prototypes, building robots, using design software such as Tinkercad and Cospaces. Students will create their projects/prototypes using the design process or scientific method.
Lesson scope: The lesson uses PBL and has students work on both physical and virtual projects. It emphasizes collaboration between students, between teachers, organizations, and between the student tech team and other classes. There is an interconnectedness as students build on the previous works of others. It scaffolds on what students learn about the planet Mars and their projects and how they would apply them in real world events. There will be a culmination Mars simulation at the end.
All of the students had to conduct research about Mars and its environment prior to choosing their projects. We watched the 2015 movie "The Martian" to get into the Mars mindset at the start of our work. We also tied our project to current events such as the actual Mars rover, Perseverance, which landed on the planet in February. Students used their iPads for the projects and we sent home materials for some of the teams to use.
Here are some of the projects the students tackled.
Robots and Rovers. Two teams of students each built different types of rovers and robots: one student built a rover with Rocker Bogie suspension; another team built a bipedal robot and the last team built Lego rovers.
Habitats and Greenhouses. Our tech students are creating virtual bio domes using Tinkercad, a 3D modeling program and will animate them using CoSpaces Edu. Two female students created a Mars greenhouse. They will learn and code Arduinos to measure the soil composition. Our sixth graders used various pieces from our Makespace room to simulate life support systems for the bio domes. Two students are making a Mars virtual world using Minecraft. One is creating an underground habitat Mycelium Fungus. She is actually growing the mycelium at home and then creating it virtually too.
Apps. Our district sponsored an app competition where student teams created app prototypes. Our students use our Mars project as their theme. We had some creative ideas! One group created an app to deal with racism based on the idea that the future Mars colony will be made up of all kinds of different people, and perhaps even aliens who might feel discriminated against because maybe their skin is blue. The students created an app that was a universal translator so it could help everyone -- human and alien -- communicate. Another team decided to focus their app on fashion. The app helps to design clothes that deal with Mars-related challenges such as oxygen leaks and other problems that a colony resident might encounter.
We the People of Mars. The AVID class delved into the question of what would government look like on Mars. They designed a Mars flag, a Mars charter and talked about how the government would be structured in our colony. Students were involved in Socratic Seminars that discuss current issues such as equity and racial justice as they met to form a representative Mars government.
Physical Education. In PE the students had a unit about muscle and tissue so the teacher brought in the context of the Mars project when teaching that unit. Students learned about muscle atrophy (happens with muscle in the context of space travel) and gave themselves goals to complete certain physical fitness activities (a certain number of jumping jacks and pushups, etc.) as if they were preparing for a journey to the new colony.
Birds of a Feather. You have to eat on Mars so one of our groups is building incubators -- actual physical incubators to hatch real chickens and ducks. One of the students has a father who actually works with chickens so he was able to provide some real chicken eggs for their project and has been excited to see the group's progress. Getting parents involved has been a terrific bonus to this project, and of PBL.
Mars Map. Students actually helped to create a map of Mars -- a huge physical map on the classroom floor. Students came in during the summer when lockdown restrictions were temporarily relaxed (the Mars Room is temporarily on hold). The Project Lead the Way class selected the Terra Meridiani area of Mars for our colony. They and the student tech team recreated the area using foam and spackle and used real NASA topographical maps of Mars.
This project has been a great way to keep students engaged and challenged. It's the perfect marriage of the physical and virtual worlds. The project crossed different content areas and it taught skills like public speaking and leadership. Our students presented virtually at ISTE and are planning virtual presentations at other conferences this year. Our tech team students have taken a leadership role of teaching other students how to use the technologies for their projects.
Davis Middle School will be showcasing students' projects during Engineering Week starting March 31. During the week we're having volunteers from SpaceX and NASA JPL join us virtually to judge the projects and hold workshops for the students.
And here are my 6 tips for PBL projects.
These suggestions are for anyone wanting to create a project like this.
1. Send equipment home with students.
It doesn't do any good for supplies to be sitting in a closet at a locked-down school. Give kids what they need to do the work. We have 30 Arduinos here at the school and a lot of creative materials in our Makerspace rooms, so we issued them to the students.
2. Partner with other teachers and businesses.
Lots of our teachers had been struggling to engage students so this was a great way to bring those students in. No one person has all the expertise. Leverage other teachers. We also partnered with outside groups like Verizon Innovative Learning Schools program, GenYES, Plenty.ag, Arizona State University, and University of Irvine Gear UP to help teach coding.
3. Provide hands-on activities students can do at home.
So much of education this year has been done on Zoom. So the more asynchronous work the better.
4. Give students a choice.
Student voice permeates through all of this. Our students had a choice of what projects to do. We also emphasize student peer to peer learning.
5. Build relationships.
This is so important anytime, but especially during distance learning when so many kids are feeling isolated. I was honest with the kids. I would tell them I was depressed. I was surprised how much they were opening up to me. Just taking time and having a whole or half class period to talk about what's going on in their lives was so important.
6. Be bold.
It's a great time to take risks. If we're losing the kids it's time to try something new to engage them.
---
More resources...
Check out our lesson plans for the Mars project.
Watch a short video to hear from students about this project!
Plus, see the "Journey to the Red Planet" project in the PBLWorks project library.
Thanks to all the teachers who collaborated on the project: Sheree Chin (science), Nicolasa Guzman (AVID), Vanessa Barkus (physical education) and Rafael Galdamez (Project Lead the Way).
You might also be interested in...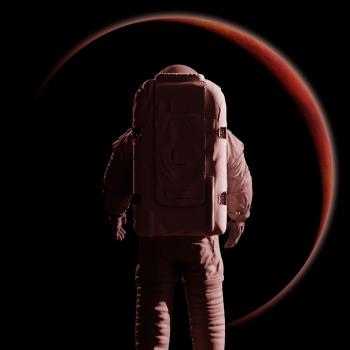 A successful 8th grade STEM/ELA unit, based on a PBLWorks project, with details on tech tools used.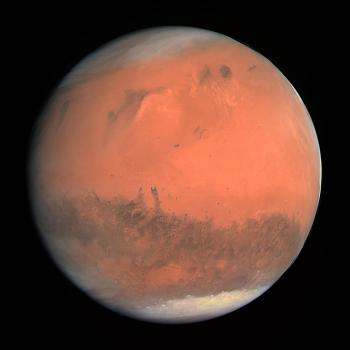 How teachers designed a 4th grade science project in response to students' interests that "left us with a sense of accomplishment and wonder."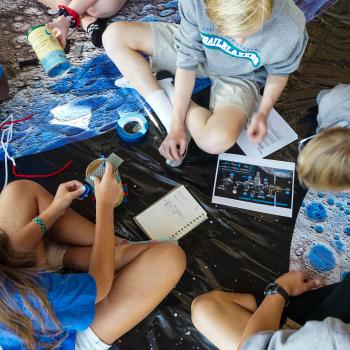 A science/ELA project about survival on Mars teaches 8th graders what they need for future success.