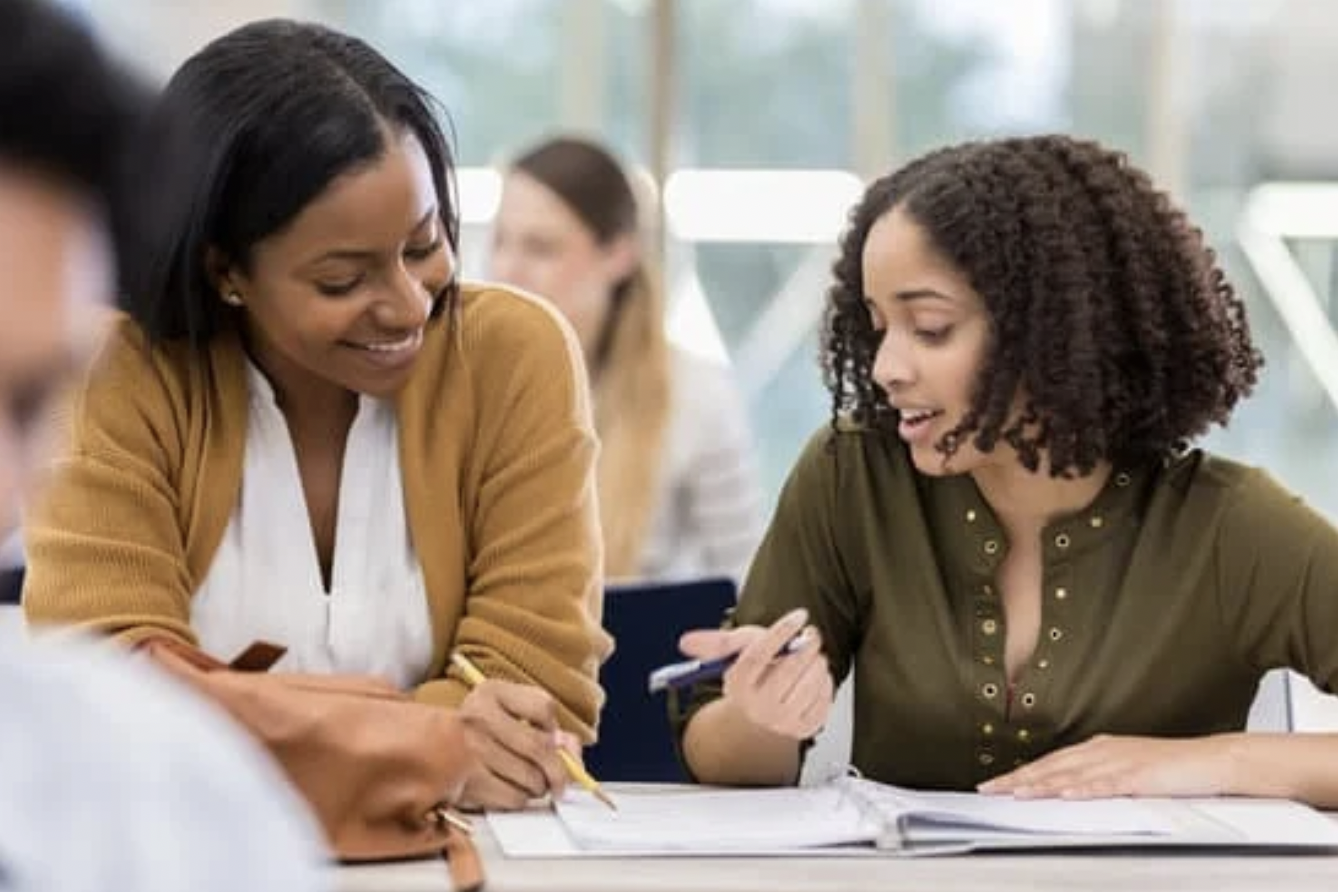 And so begins another school year. Another classroom of individual thinkers, artists, doers, and believers. Another group of hearts and minds with unbridled potential and opportunity. As educators, we understand that fulfilling this potential requires more than simply engaging with and retaining content. In order to help propel them to success beyond the classroom, we also hold space to help students develop a variety of success skills like critical thinking, collaboration, and complex communication. Yet even before the school year begins, out-of-touch policies, inauthentic standards, and unrealistic expectations inherited from leadership can suppress the ability to develop these skills. We often can't change these content and curricula constraints, but through reflection, we can find freedom within said constraints. I invite you to consider the following:
How do existing initiatives align with students' identities?  
What connections can students make between presented concepts and life beyond the classroom?
What opportunities might invite students' strengths and interests to shine?  
Which inherent biases within the script can you enhance with diverse text sets?
How can you make required activities more learner-centered?
How can you invite wonder and curiosity into otherwise contrived experiences? 
After creating opportunities to find freedom in your practice, my second invitation is to utilize Project Based Learning as the pedagogical approach to bridge the gap between constraints and the freedom to inspire students' joy, wonder, and excitement. Let's zoom in on the 4 Equity Levers (Knowledge of Students, Cognitive Demand, Literacy, and Student Agency) to empower learners to stay curious, become empathetic, and grow as problem solvers, critical thinkers, and knowledge seekers.
1. Knowledge of Students
How can I learn about (and build meaningful relationships with) my students to design and facilitate projects that capture their interests, honor their strengths and identities, and meet their needs?
The beginning of the school year gifts us the opportunity to get to know our students deeply. Whether we keep the same 24 all day or welcome 150+ throughout eight periods, it is abundantly clear that teaching is a relational endeavor. Little is more empowering than feeling truly seen and known while being invited to joyfully share who you are in the work you produce. When we are intentional about getting to know how our students think, how they showcase new learning, and how they express their ways of being, then we can approach and adapt projects in a more culturally responsive manner.
2. Cognitive Demand
How can I hold high intellectual expectations and provide appropriate support for all students, in order to advance each student's academic mindset and cognitive growth?
Once we truly know students, our next task is to hold high expectations for each of them, scaffolding according to each learner's needs so they can meet set expectations. The workshop model provides an excellent structure for diving deeper into the target content through exploring, practicing, and reteaching concepts. During workshop rotations, we can still incorporate district initiatives (e.g. Kagan Structures) and required curricular materials (e.g. Amplify, Basal readers, or EngageNY) while also providing opportunities to wrestle with content by developing problem-solving and complex communication skills. Workshop rotations also allow us to meet with each team and individual students during product work time to discuss their needs and goals. Imagine what students are capable of when thoughtfully and supportively challenged throughout an entire unit.
3. Literacy
How can I provide experiences that deepen students' capacity to read, write, listen, and speak across a range of contexts and disciplines?
At PBLWorks, we believe that literacy is an equity issue. Projects are an opportunity to practice meaningful engagement with multiple facets of literacy, prompting authentic research opportunities through field experiences, non-fiction texts, and expert interviews, while also adhering to required curricula. For instance, if you are implementing a new Basal reader, look for any stories or writing prompts that align with project content. Opportunities arise for students to participate in literacy-rich project strategies, like helping select texts to curate a mini-library, providing written or verbal feedback, displaying work samples, creating anchor charts, and utilizing co-created rubrics. Engaging in a variety of literacy activities helps students see themselves as literate. Through projects, we empower them to learn how to think, speak, listen, write, and read with purpose, confidence, and connection.
4. Student Agency
How do I cultivate student voice, choice, agency, and interdependence in our classroom?
To empower, by definition, speaks to self-actualization and recognizing the influence of individuals. PBL encourages this first by creating opportunities for students' voices to be heard. How might you plan projects that take into account what problems matter to students or ideas they feel strongly about? Secondly, projects give students the chance to make meaningful choices. A starting point may be choosing where they work and which utensil they write with, but we are really looking to move toward more empowering choices. Consider choices such as which peers they would work with best, or how to find and connect with the field experts they want to collaborate with. Third, PBL empowers a sense of agency through the structures we set in place such as the workshop model, project jobs, and co-creation of classroom and project norms. Planning according to a variety of student voices, choices, ideas, and past experiences is challenging. But, it is imperative that we cultivate spaces where students feel safe to question, make mistakes, take risks, and share their differing perspectives.
Despite the new year's influx of new district initiatives and curricula, we invite you to search for freedom within constraints. PBL, when done well, can truly be a powerful pedagogical approach that empowers every learner to raise their voices, take on challenges, and develop empathy, while also tackling required content. May you, fellow educators, also find joy and empowerment in the lifelong learning opportunities you provide for your classrooms!
Dive Deeper: