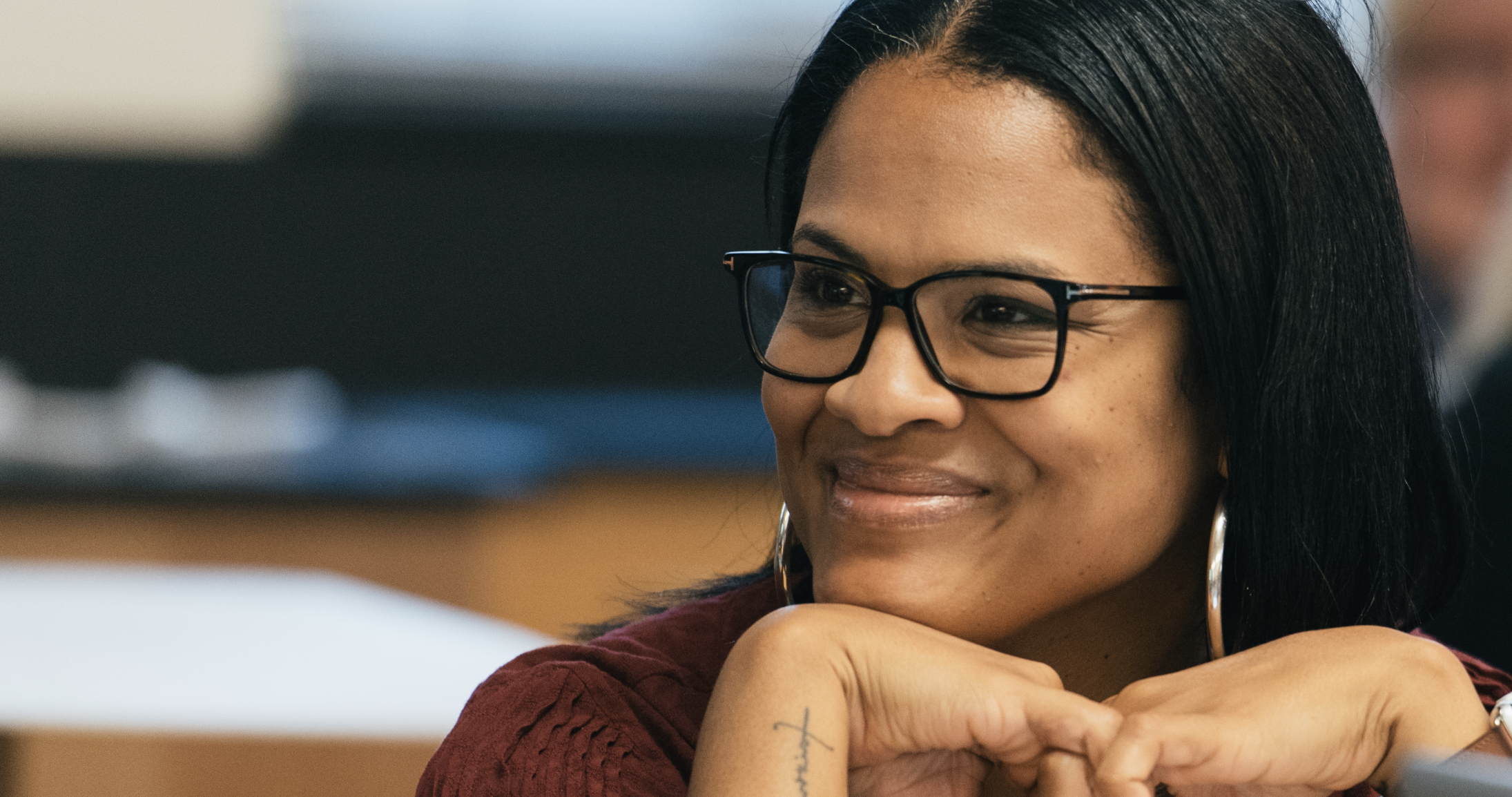 PBL Workshops & Courses for Individuals
Get started learning about PBL, whether you're brand new to PBL or advancing your practice. 
PBL Workshops & Courses for Individuals
Get started learning about PBL, whether you're brand new to PBL or advancing your practice. 
Learn more about PBL, and connect with a worldwide network of educators.
We offer workshops and events throughout the year, delivering professional learning opportunities for individuals and small teams. All events are currently offered online.
---
Do you have a group of 10 or more educators? Get in touch about planning a workshop just for your school, district, or organization. 
If you have questions, don't hesitate to reach out to us at [email protected].
You have multiple options for getting started with PBL, from our signature 3-day PBL 101 Workshop to our 8-week courses.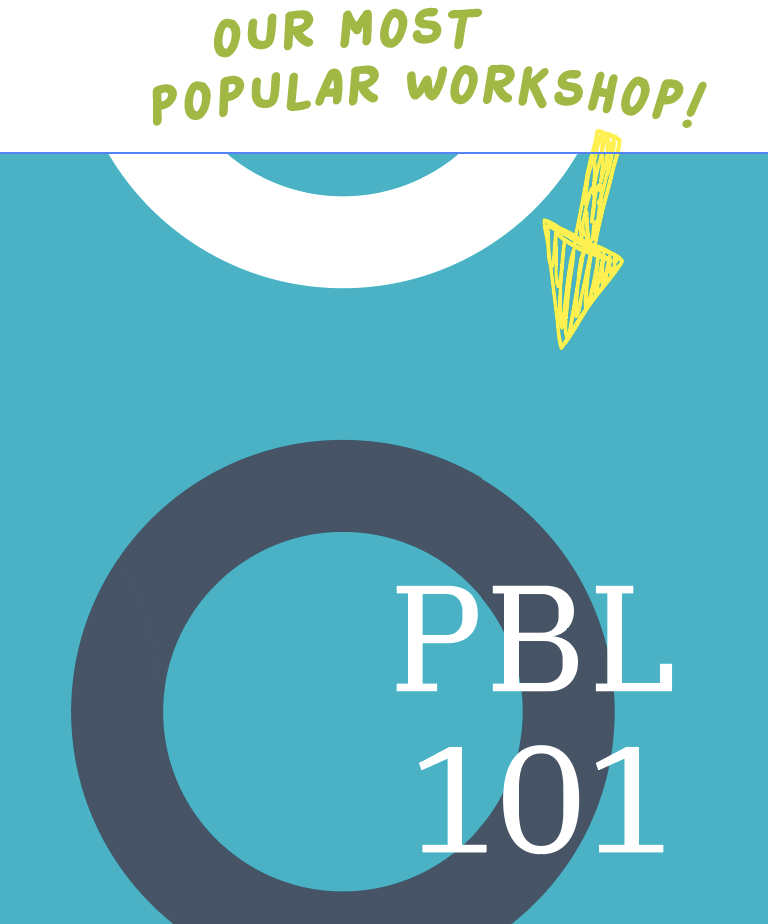 3-Day Workshop
Begin your PBL journey with this foundational course where you'll be designing a Gold Standard PBL project for your students.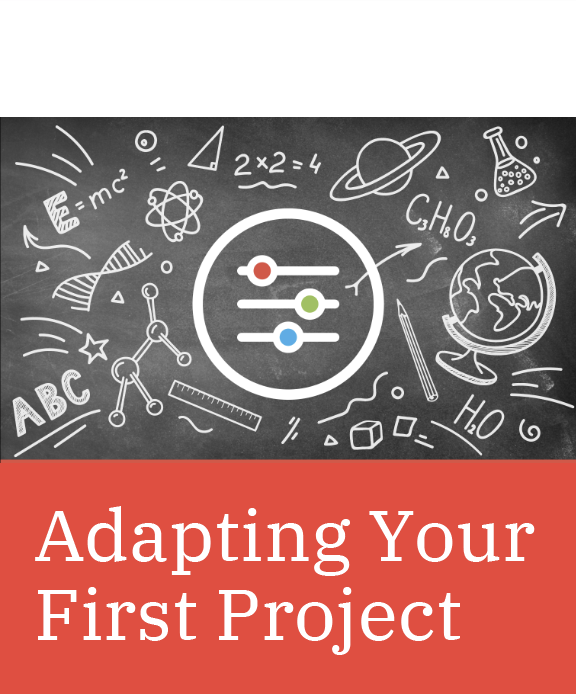 8-Week Course
Learn to adapt one of 72 standards-based PBL projects - both for the classroom or remote learning.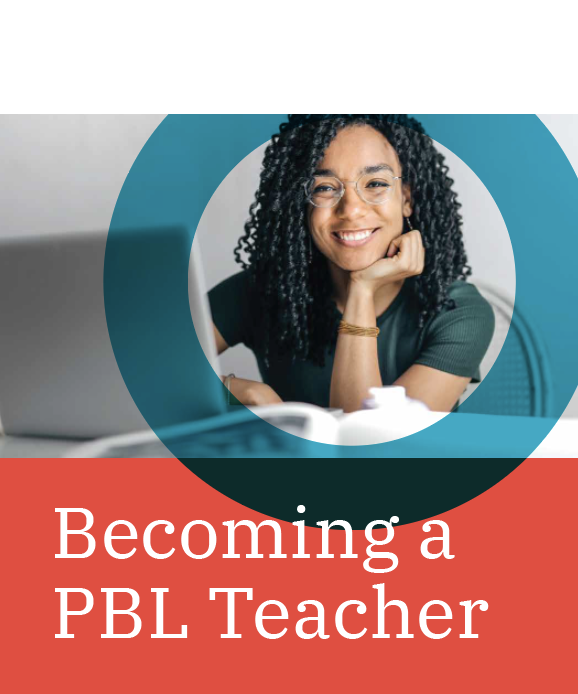 8-Week Course
Build the knowledge and key teaching practices to become a teacher of Gold Standard PBL.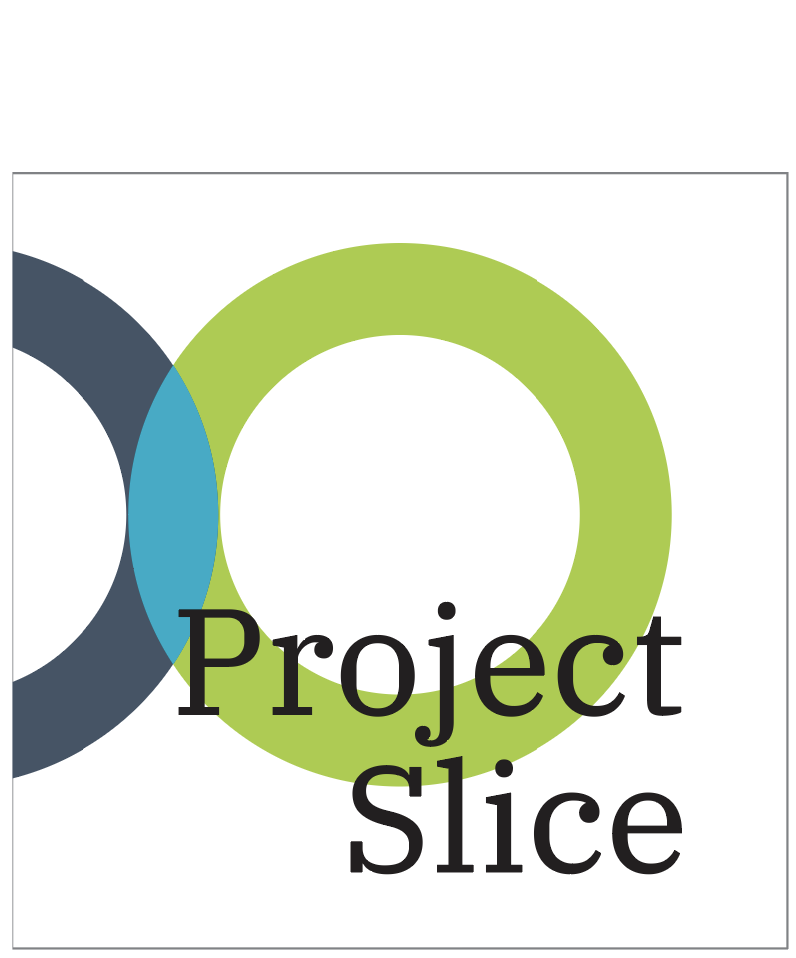 1-Day Workshop
Learn what it's like to be a learner in Project Based Learning, by engaging in an immersive PBL experience—a "slice" of a project.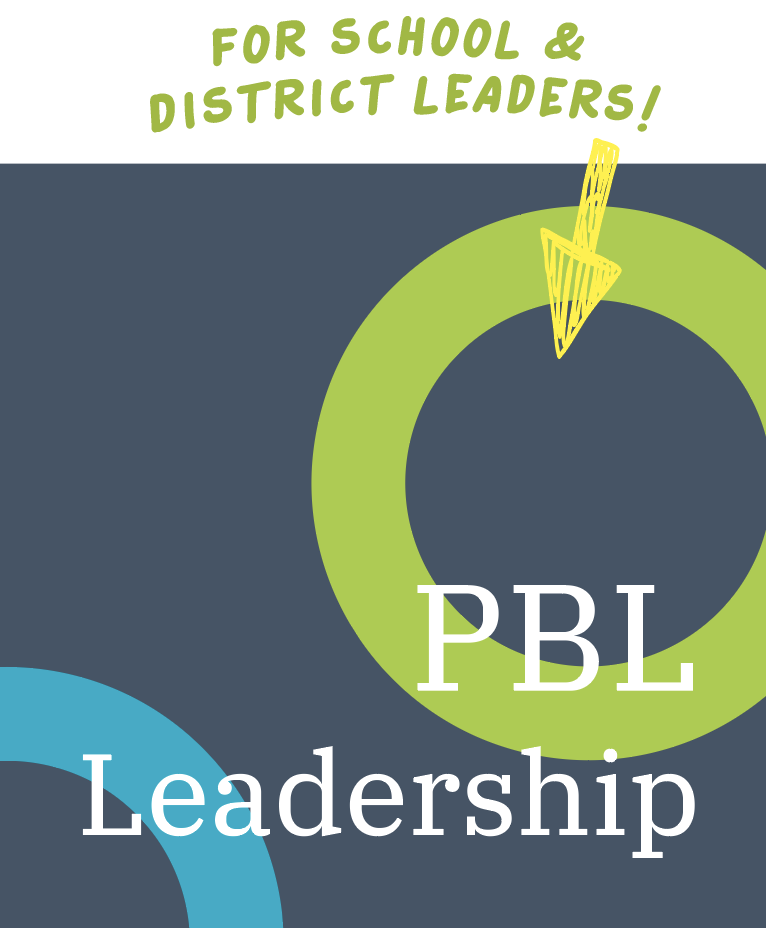 3-Day Workshop
For teams of school and district leaders: dive into how school and district leadership teams can support the conditions for Project Based Learning to thrive in your system.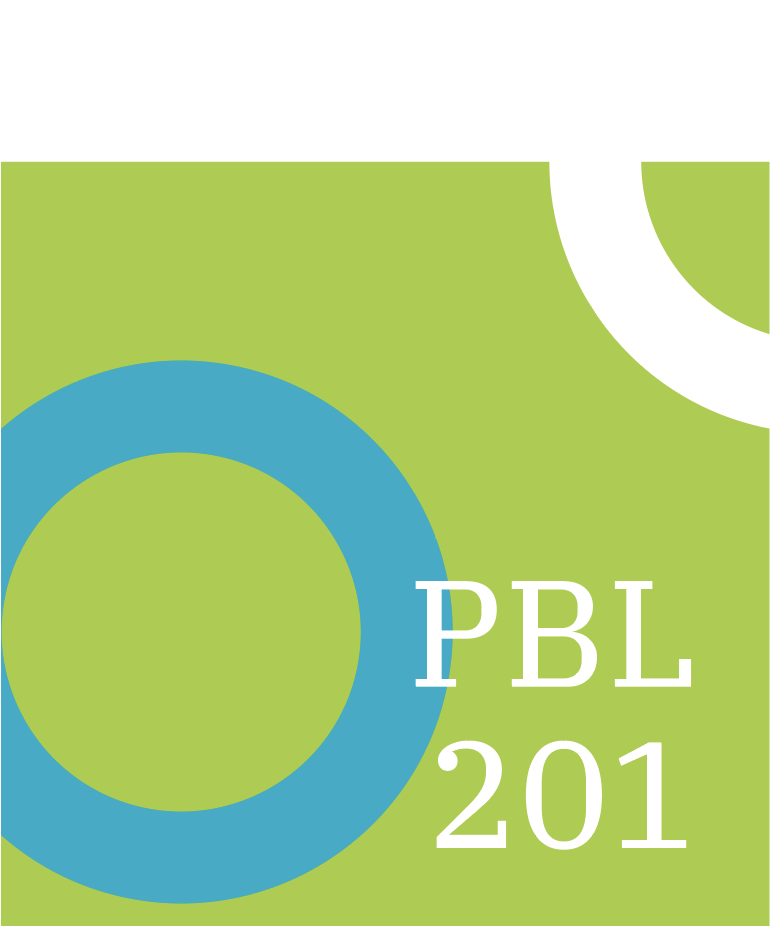 3-Day Workshop
For experienced PBL practitioners: investigate and deepen specific teaching practices and strategies that can help to strengthen the quality of student work in a PBL classroom.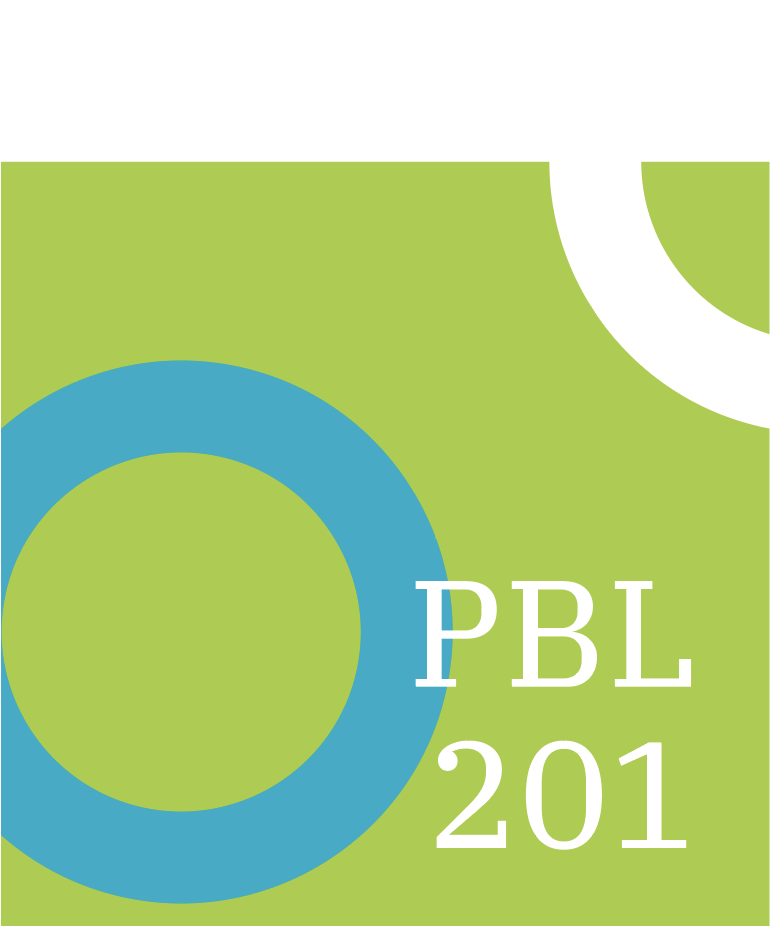 3-Day Workshop
For experienced PBL practitioners: align your PBL practice with the principles of culturally responsive teaching.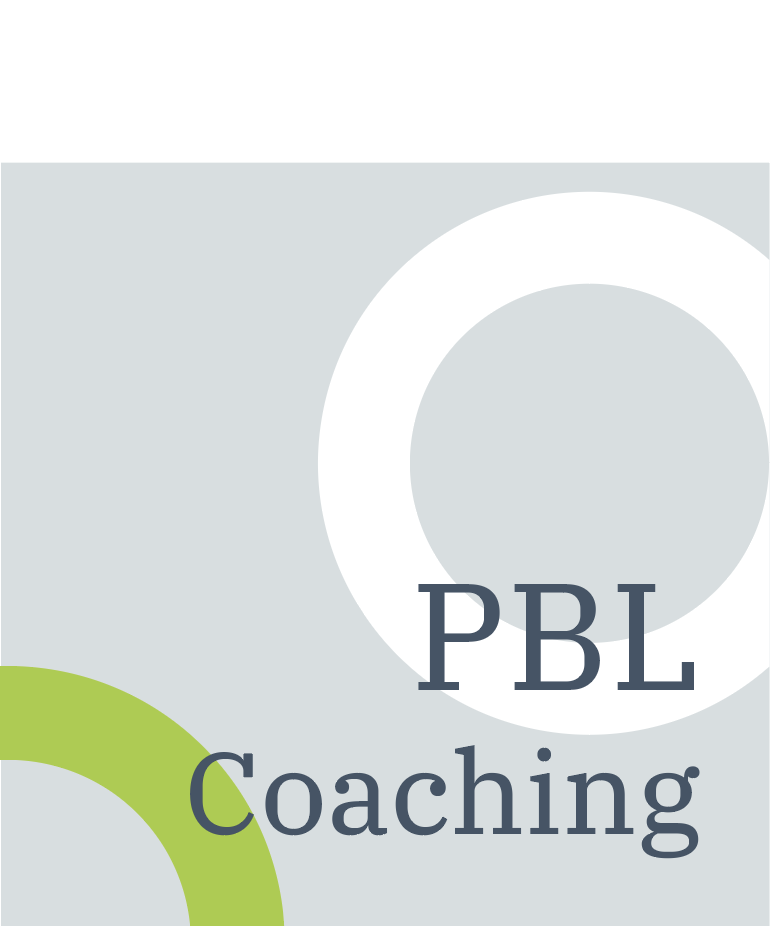 3-Day Workshop
For instructional coaches and leaders: gain the knowledge and skills to support teachers in project implementation, including strategies for in-person, remote, or hybrid contexts.
What to Expect
Facilitated by our expert National Faculty, our workshops are a blend of direct instruction, video analysis, hands-on work, resource sharing, and peer collaboration and feedback.
Our online format offers the same exceptional quality as our in-person training – while also sharing new tools for digital connection and collaboration. Learn more
Who Should Attend
Teachers, school and district leaders, instructional coaches for K-12 schools who are looking to gain the skills and knowledge for successful and sustainable implementation of PBL.
Our workshops are designed for educators who are new to PBL and those who are ready to delve deeper into role-specific and advanced workshops.
Why Enroll
Teachers consistently rate our professional development services as exceptional.
Our workshops are based on our Gold Standard PBL model and provide participants with the skills and knowledge needed to design, assess, and manage a rigorous, relevant, and standards-based project.
Here's the big picture...
Teachers and leaders don't become PBL experts overnight. The trip from traditional instruction to PBL is a journey of professional learning and reflection. If you're looking for support as you navigate your way, we'd be happy to be your guide.
Take a look at the full path (the Trail Map below) to PBL we've created for you, based on the experience of over 100,000 teachers and leaders we've trained. The workshops and courses above are designed to support you each step of the way.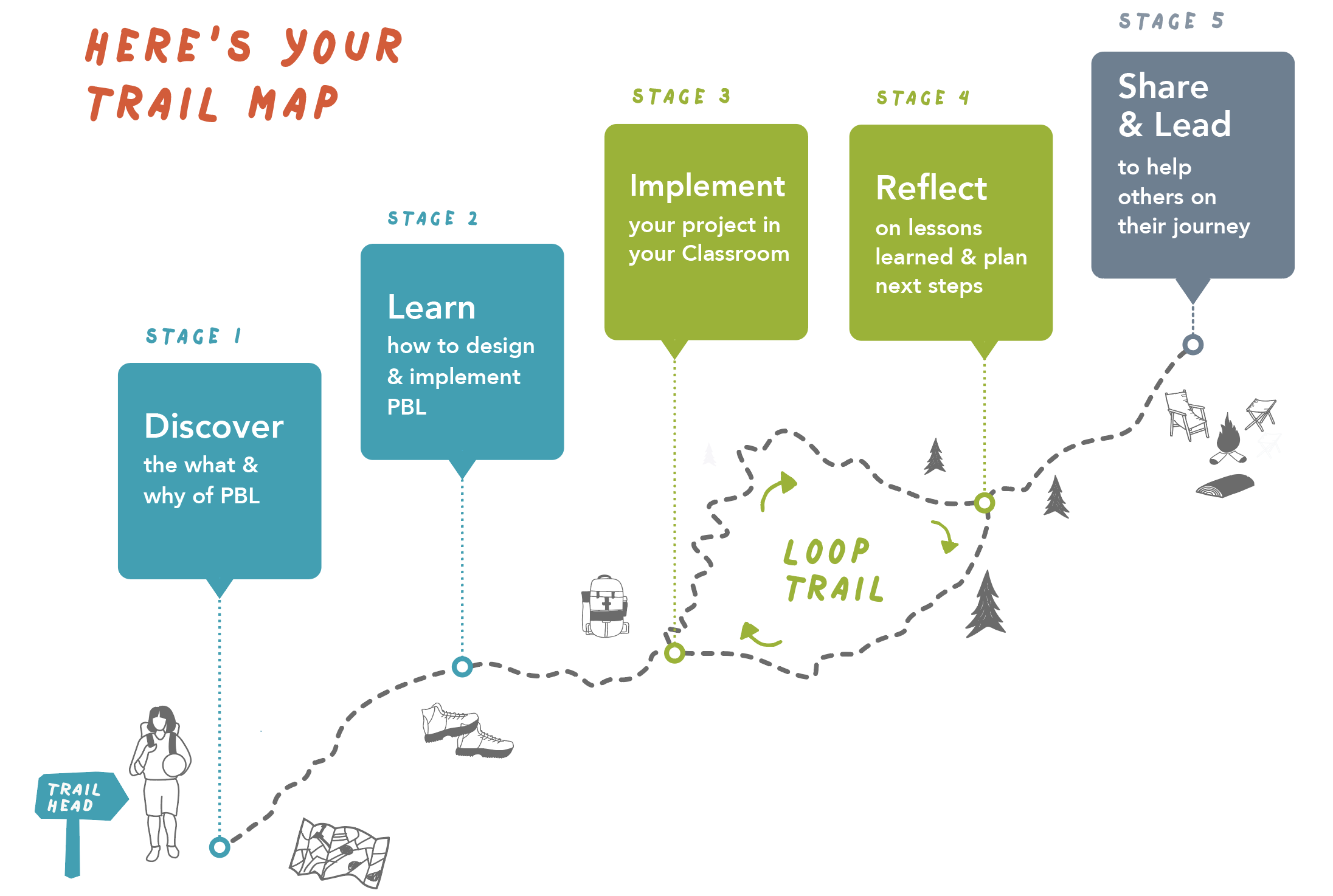 For a deeper dive into the key stages of the path, check out our free eBook, "Your PBL Journey: A Guide for Teachers."
This is a great experience that I wish all educators and educational leaders were required to go through. This is how we should be teaching in all classrooms!
Who we are
PBLWorks is a nonprofit organization focused exclusively on Project Based Learning for K-12 education. We have trained over 190,000 teachers in all 50 states, and 5,800 schools have implemented PBL with our support.
Our services, tools, and research are designed to build the capacity of K-12 teachers to design and facilitate quality Project Based Learning, and the capacity of school leaders to create a culture for teachers to implement great projects with all students.