School Leader Networks (SLN)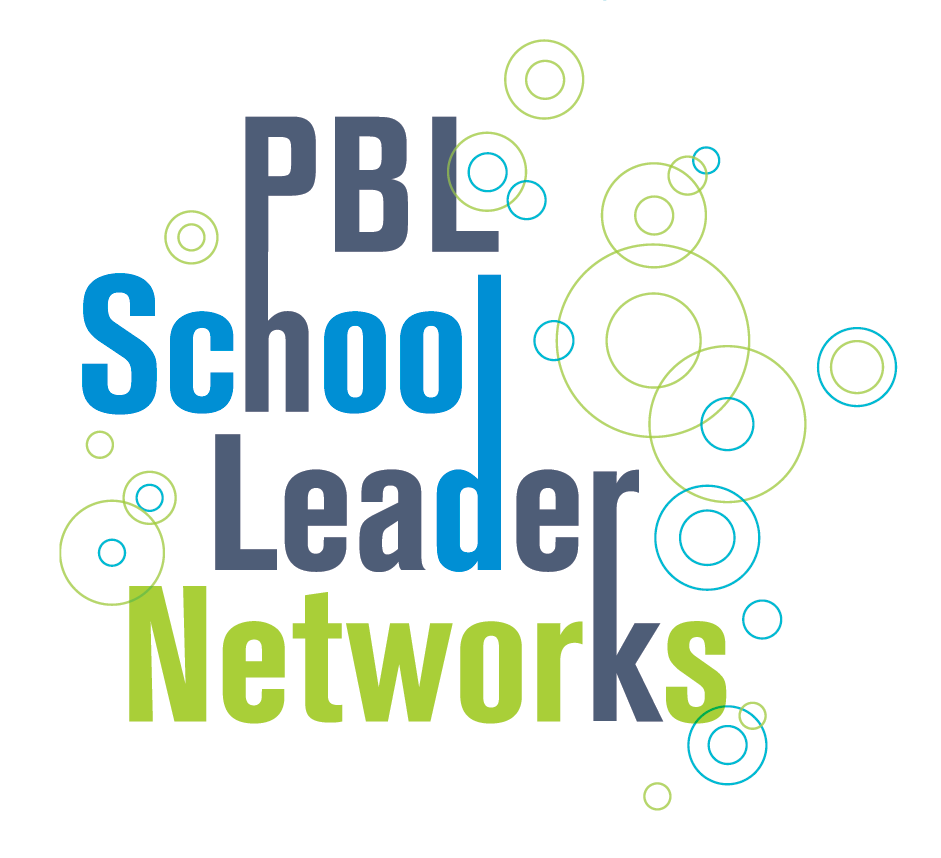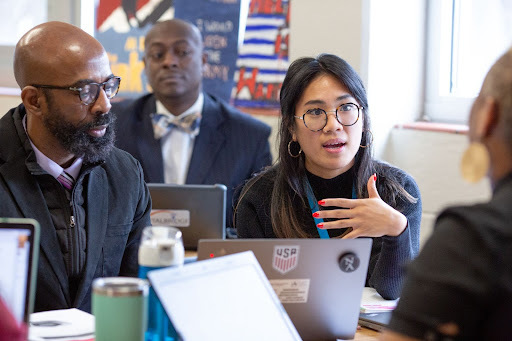 An Exclusive Opportunity for School Leaders
The School Leader Network is designed to build the capacity of the participating network principals to create the conditions needed for teachers to adapt and facilitate high quality projects that are intellectually challenging and engaging for all students, especially Black and Brown students. We are excited to offer this opportunity for principals and assistant principals to increase their capacity to implement high quality Project Based Learning (PBL).

PBL is a powerful instructional approach for building mastery of core content and success skills (e.g., critical thinking, collaboration) that works for all students. At PBLWorks, our vision is for all students, especially Black and Brown students, to engage in high quality Project Based Learning to deepen their learning and achieve success in college, career, and life. Each year, we build the capacity of over 30,000 educators for high quality PBL, based on our Gold Standard model that we have developed over the last 30 years. 
We invite principals and assistant principals to participate in this year-long professional development opportunity designed for school leaders interested in transforming their schools using high quality PBL.
What SLNs are currently available?
New York City, New York
Hawaii
Click here for more information on the Kentucky SLN
Click here for more information on the Massachusetts SLN
"Participating in HILN changed me for the better as a school leader. I had experts and other leaders share what worked at their schools and invest their thinking in what would help our students."
— Jan Iwase, Principal at Daniel K. Inouye Elementary
Why should I join the SLN?
Learning through networks is a powerful way to scale and deepen innovation in service of ensuring equitable outcomes for all students, especially Black and Brown students. As part of this School Leader Network, school leaders will:
Learn with and from other school leaders as you implement PBL
Apply transformational change with your schools
Collaborate around common challenges and share best practices 
Leverage the collective energy of like-minded and innovative educators
Identify and implement key conditions for school-wide implementation of PBL
Engage in ongoing, job-embedded professional learning 
Benefit from consistent feedback and expert coaching
Apply impactful protocols and data analysis approaches 
Earn continuing professional education hours to support relicensure (54 hours)
PBLWorks has extensive experience with School Leader Networks through the Hawaii Innovative Leadership Network (HILN) and the Massachusetts SLN (MA SLN). These two successful PBLWorks PBL School Leader Networks have been thriving in Hawaii for 6 years and in Massachusetts for 3 years. Over this period, a total of 86 school leaders have engaged in these two SLNs, reaching over 182,000 students. Read more here about one what one of the HILN school leaders accomplished in their school.  
Effective school leadership is an impactful lever for improving student outcomes, second only to effective classroom teaching. The PBL School Leader Network is based on the PBLWorks Leadership Theory of Action, informed research-based practices, practitioner feedback, and field studies that describes a systemic approach to transforming schools using high quality PBL with students at the center.  This opportunity is a great way to strategically create the conditions for deeper learning, authentic engagement and impactful first instruction for all students, while expanding the instructional expertise, systems thinking and continuous improvement approaches of education leaders.  
What's included in the PBL SLN?  
The upcoming New York City PBL SLN Cohort 2 begins in October 2023 and concludes in June 2024. Most of the SLN meetings will occur virtually to minimize travel costs and time away from school. During the year-long program, SLN leaders will have the opportunity to connect in person at a centralized location at two key points in the PBL Journey. Please view the schedule here.
The School Leader Network will includes a series of coherent and coordinated workshops for school leaders over the course of 12 months, including: 
Professional development: This includes professional development focused on strengthening the capacity of school leaders to create the conditions for high quality PBL. In these workshops, leaders will work together to craft an ambitious vision for PBL at their school sites, create and implement a school-wide action plan, design professional development, examine ways to rethink school structures to support PBL, learn and apply change leadership strategies, and collect evidence of student success.
Coaching for school leaders: In between workshops, school leaders will have an opportunity to connect with PBLWorks and receive real-time support online. 
Tools and resources: Participants will have access to a rich suite of tools and resources designed to support the implementation of Gold Standard PBL.
| | |
| --- | --- |
| PROFESSIONAL DEVELOPMENT  | TIME COMMITMENT  |
| Networked School Leader Workshops | 8 workshops (48 hours total)  |
| Online Intake and Implementation Calls | 6 one-hour calls (6 hours total) |
Click here for a detailed schedule of workshops. 
Continuing Education Credits

We're pleased to offer CEUs for our 3-day workshops, provided in partnership with Sonoma State University, a campus of the California State University system. Registration for CEUs will be available on the first day of the workshop until the last day of the workshop. CEU payments are non-refundable.
# of CEUs: 4.8
Fee: $110.00 (payable to Sonoma State University; separate from the registration fee)
Sonoma State: Course Catalog #EDUC 800 — Class #3734, Section #.301 (Spring 2023)
What's the cost of the SLN? 
The cost of the SLN is $4,950 for each school leader. The cost of the SLN fees does not include substitute coverage, stipends (i.e. for attendance at summer professional development outside of contract time), or any travel expenses to participate in in-person workshops. 
How can I get more information? 
Find out more in our FAQs, or for more information, email David Badillo, Senior Director of Business Development, at [email protected]. 
 
"PBL is our way to make great things happen for kids. The MA SLN has been transformative in how we continue to develop the capacity of our teachers for Gold Standard PBL. The support for the leadership team has been excellent."