Research: Success Skills Rubrics
Get our research-based rubrics for critical thinking, collaboration, self-directed learning, and complex communication.
We're pleased to share five research-based success skills rubrics created in collaboration with the National Center for Improvement of Educational Assessment (Center for Assessment), based on comprehensive review of the literature for each success skill.
These research-based rubrics are designed to provide useful, formative information that teachers can use to guide instruction and provide feedback to students and that they can use to reflect on their performance. They offer clear research-based definitions of each success skill: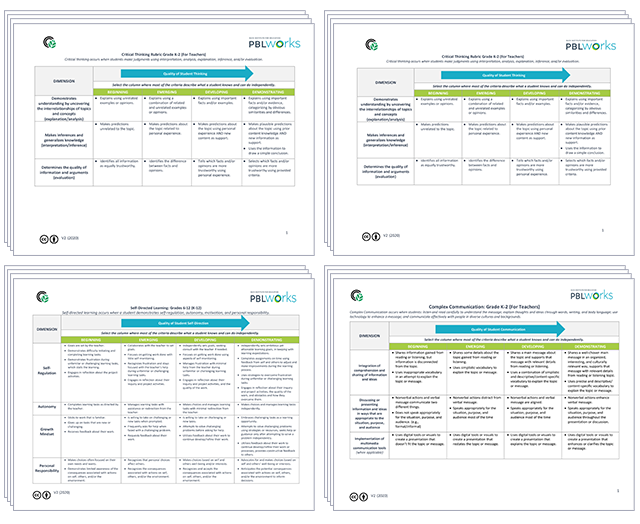 Critical thinking
Collaboration
Self-directed learning
Complex communication
Creativity
Rubrics for each success skill are available by grade span: K-2, 3-5, and 6-12. (The K-2 rubric includes both a teacher version and a version for primary students or early readers.)
After downloading, the rubrics should be reviewed, pilot tested, and adapted for your local context to ensure they reflect students in your socio-cultural context and conditions. Modifications may be made to the rubrics with attribution.
Download the success skills rubrics.