"Doing a Project" vs. Project Based Learning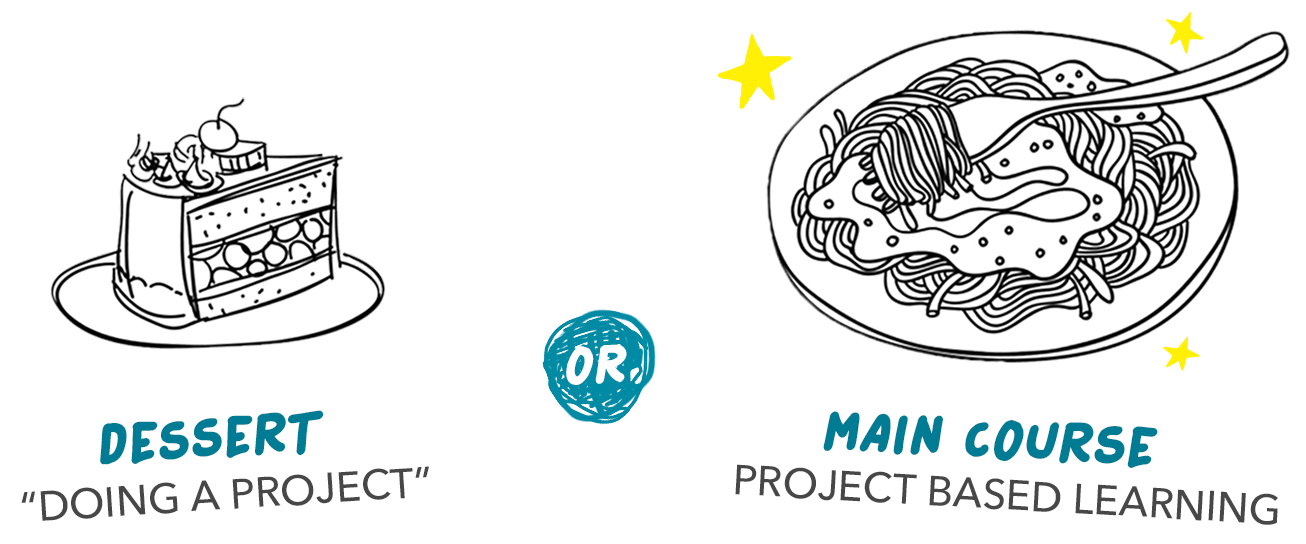 Sure, teachers have been assigning projects to students for years. But Project Based Learning is something completely different. So what exactly is the difference between Project Based Learning and "doing a project"?
We like to say it's the main course, not dessert!
Visit a traditional classroom, and you'll probably find that students have done "dessert" projects in at least one unit during the school year. From shoebox dioramas to hand-built models to poster presentations, students are often tasked with creating something related to the topic of the unit.
It's usually done at the end of a unit – after the main course of content is delivered via traditional lessons, lectures, worksheets, and readings.

A "dessert" project offers a fun or creative challenge for the student, so it seems like a special treat. But what's missing?
Without the key ingredients of Project Based Learning, a project like this in and of itself is not enough to deliver deeper learning. 
So what's the difference between a dessert and main course project?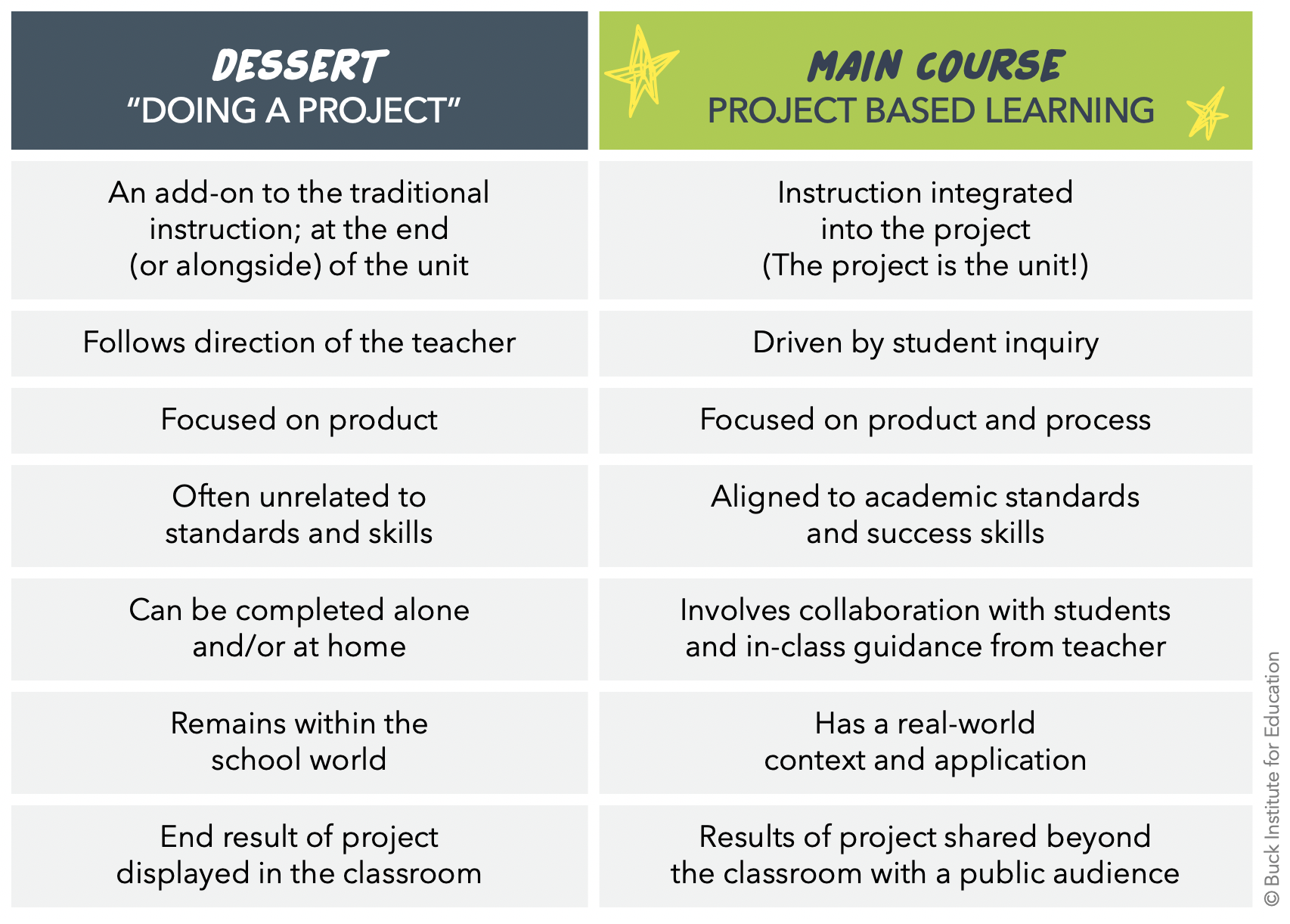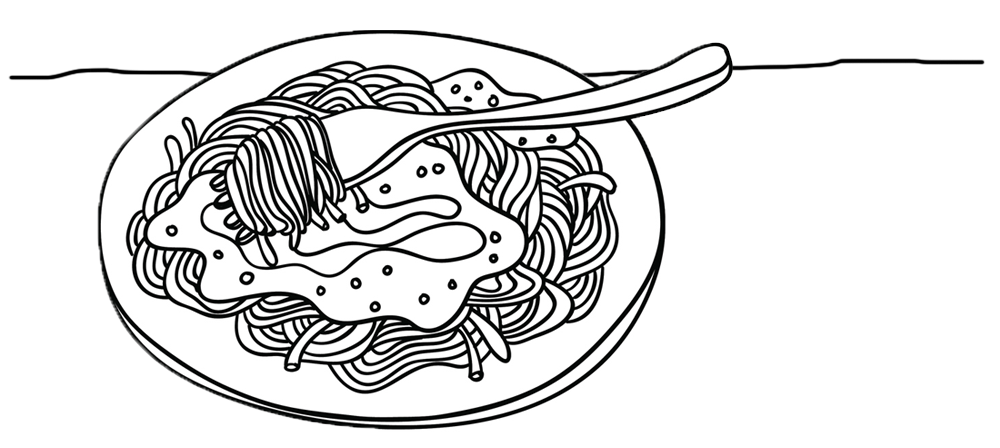 With PBL, the project is the "main course." It provides the framework for student learning in the unit.
In Project Based Learning, the project itself is used to teach rigorous academic content and success skills. Students work to answer an important question—such as "How can we impact hunger in our community?" By exploring the question over a couple weeks or longer, students become immersed in it, pursuing answers from various angles. 
Through this process, they apply what they're learning in meaningful ways. Instruction is incorporated into the project, which is designed to meet appropriate academic goals and standards. The project work creates a genuine need for students to learn grade-level content and skills, while working collaboratively, thinking critically and engaging in reflection and revision.
Students see how their work has an impact in the real world.
At the end of the project, the students' work is shared publicly, beyond just classmates and teachers... Students in a STEM project might create a sustainable redesign for a public space and present it to the city council, rather than simply learning from a textbook and creating a poster for the classroom wall. Or in social studies, a student could explore historical and present-day community heroes, and present their findings in a public forum.
By making a "main course" out of Project Based Learning, students become deeply engaged in their work. They understand how what they learn in school applies to the real world. They develop the skills that will set them up for success in college, career, and life.
Hungry for more? You might also like...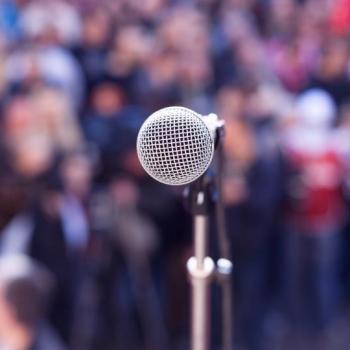 Get inspired with over 60 Gold Standard PBL project ideas.
Find projects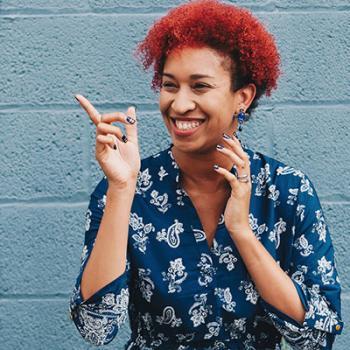 Here is a guide to lead you into the world of PBL one step at a time.
Learn more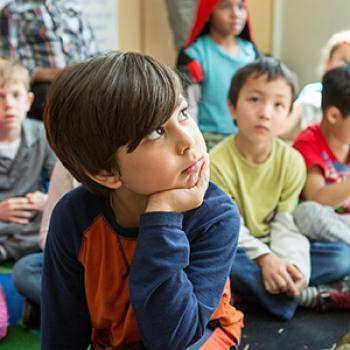 What is Gold Standard PBL? Here's what you need to know...
More about us