November 25, 2019
Posted in

Projects in Action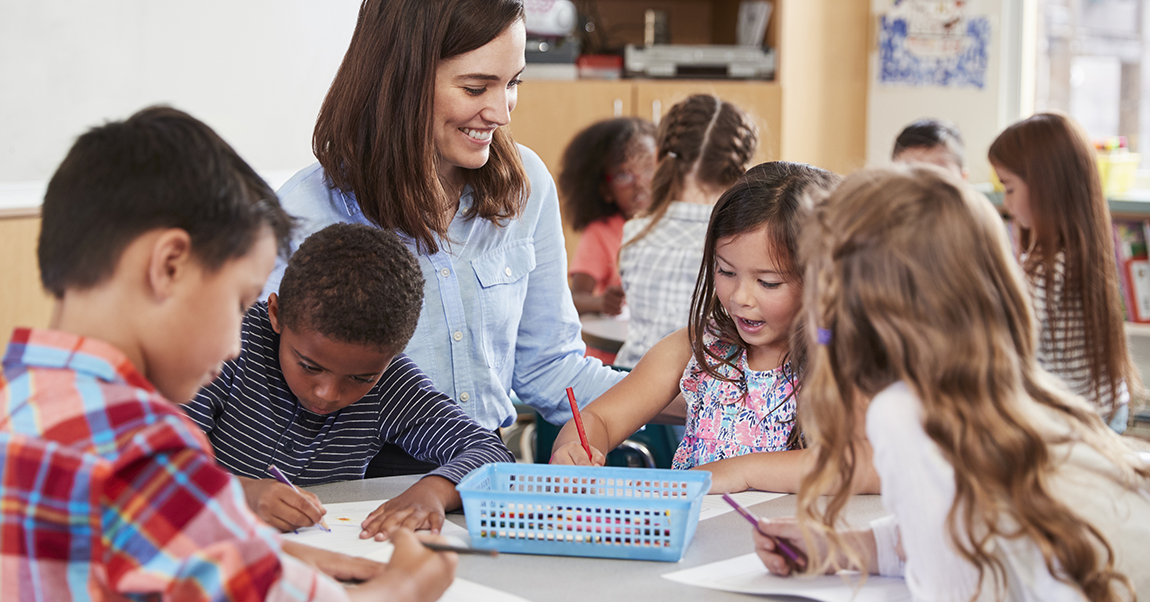 After making the switch from third grade to kindergarten last year, I was struggling with how to incorporate student voice and choice into projects.
I found with older students I could give them more freedom to create from the beginning and provide guidance along the way. However, five-year-olds really struggled with creating something from scratch. I wanted to find more ways to allow them to have creativity but also complete projects in a timely manner. 
This past summer I attended PBL World in Napa where I took part in the PBL 201 workshop, "Building a Learner-Centered Classroom." My school has been implementing PBL since our opening three years ago, and I was excited to extend my PBL learning to bring back to my kindergarten classroom.
In the workshop I met another veteran kindergarten teacher who understood my concerns over choice for little ones. It was great to be in a learning environment with other early elementary teachers as well as teachers of older students who could give meaningful feedback and suggestions, such as creating structured choice boards around students' personalized learning styles and gradually adding more choices throughout the year. I learned that giving students choice doesn't mean you give them free rein; it's more about structured choice, especially with younger students. In kindergarten, we really spend most of the first semester helping students get used to school, so it's about setting routines and expectations.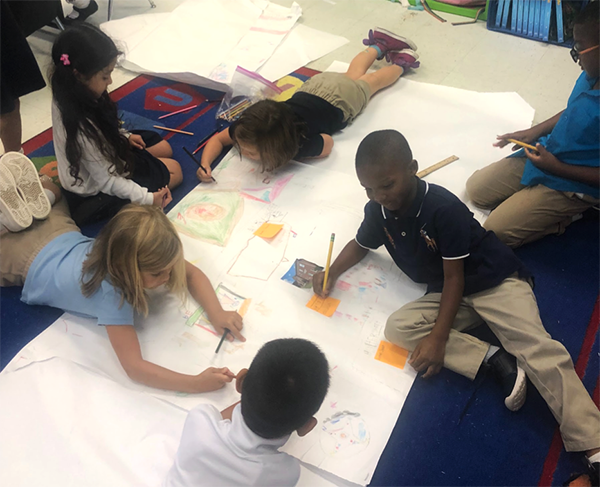 The charter school I work at recently moved to a new building, which was very exciting for our families as we had been renting a temporary space since our opening. I decided to build on this excitement by creating a project for our kindergarteners using the template for "Welcome to the Neighborhood" from PBL Works' project library. Our driving question was, "How can we welcome new friends to our community?" Our learning targets were map skills and informational writing. Our final products were a community map and an informational guide. 
In the 201, our facilitator explained how to prepare for the "messy middle" of projects by creating a PBL work-time routine from the beginning of the year.
This was something I carried back to my class. After our entry event (a reading of Me on the Map by Joan Sweeney) and creating our list of Need-to-Knows, I set up our PBL routine of doing a short mini-lesson each day on either map skills or informational writing, then sending students to journal a response. This allowed me to formatively assess their thinking and also gave me an idea of what kinds of places they wanted to include on their map. While walking around and observing their journal notes, I got a better idea of how to allow more structured choice for our project. 
I also learned some very helpful ways to scaffold learning for my kindergarteners. Since they are so young, background knowledge is not as extensive, so I showed them pictures of local businesses and landmarks, and I collected sample maps and community brochures to show them. I invited an expert, a parent from the neighborhood, to bring in pictures of local businesses and take us on a walking tour of the community.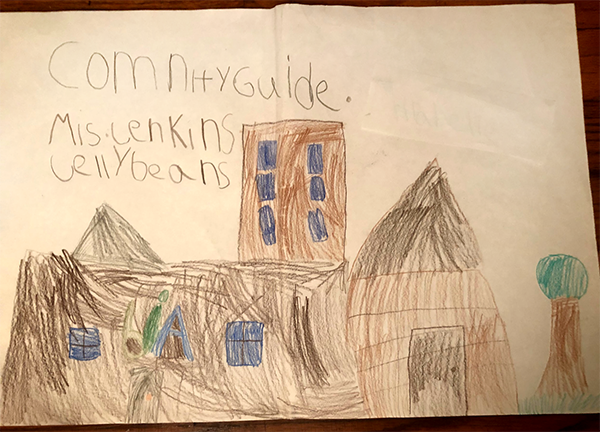 Students were interested in finding out that we have a park, fire station and taco shop within walking distance of our school! Another teacher in my 201 made the suggestion of having students create a large visual map. I gave students a large white piece of butcher paper and broke them into groups. I created a template for our map by drawing some of the streets and sectioning off where different landmarks would go. I partnered some of my more advanced students with ones who were struggling with map skills to draw the parts of the map. Artistic students added detailed drawings, while advanced writers worked on adding labels. 
When I reflect on this project, I am really proud of how our map turned out.
I asked parents to leave "I Like/I Wonder" feedback on sticky notes at our Project Exhibition Night. Comments ranged from "I like that you included English and Spanish labels" to "I wonder if you could use this map to get home?" If I were to do this project again, I would like to introduce more self and peer assessments earlier in the project. I wish I would have given students a checklist as they were making the map. I realized that they were more capable of assessing and improving their work than I initially thought.  
Our map hangs on our classroom wall now for students to see as a reflection of their first project together. It also serves as a great reminder for me of how capable my youngest learners are when I give them guided opportunities to create.