February 25, 2019
Posted in

Projects in Action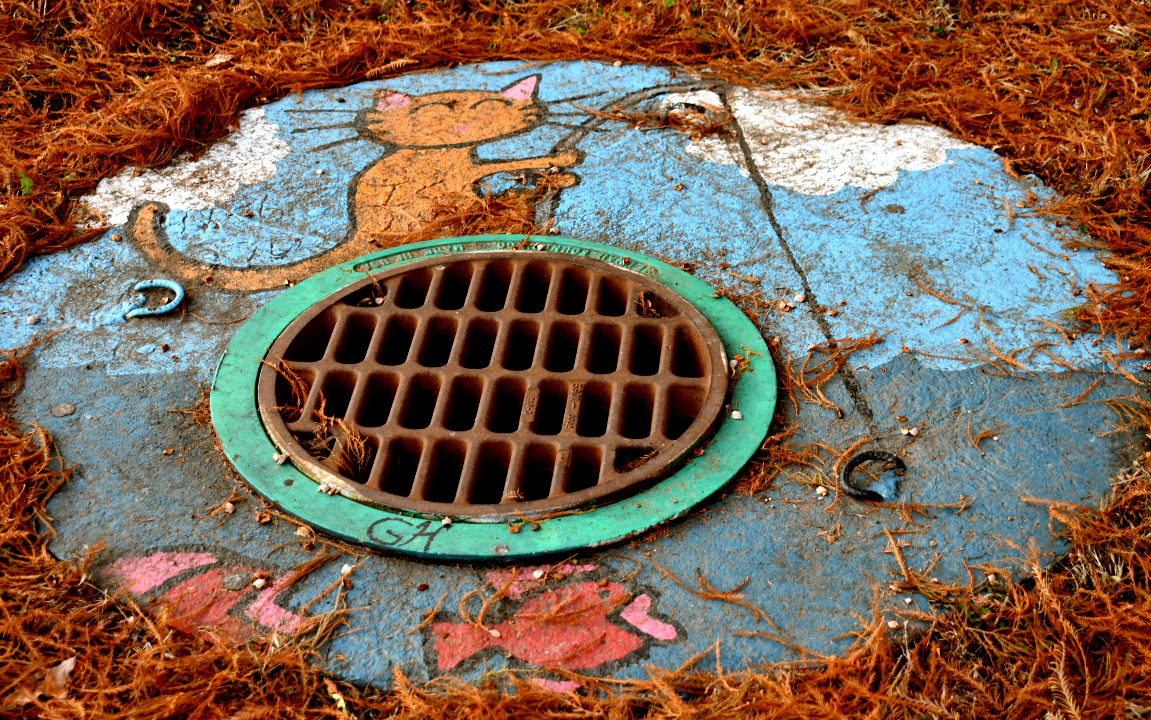 As 21st century educators, we have access to the ideas and perspectives of teachers across the country and world at our fingertips. Recently, Ali Sánchez was browsing Twitter and stumbled upon Karen Arnold's tweet about her erosion project. Although Karen's second-grade project took place on a playground in North Dakota, it paralleled the third-grade project designed by Ali and her colleague, Bridget Zahradnik, centered on a garden in Michigan. After connecting on Twitter, Karen, Ali, and Bridget set up a video chat between their classrooms allowing Karen's second graders, who were still researching and designing, to ask questions about the finished third grade project. It benefitted Bridget and Ali's students, too, as a meaningful opportunity to extend their learning. Not only do opportunities like this build collaboration for students, but also for teachers, helping us thrive in a profession with pervasive burnout.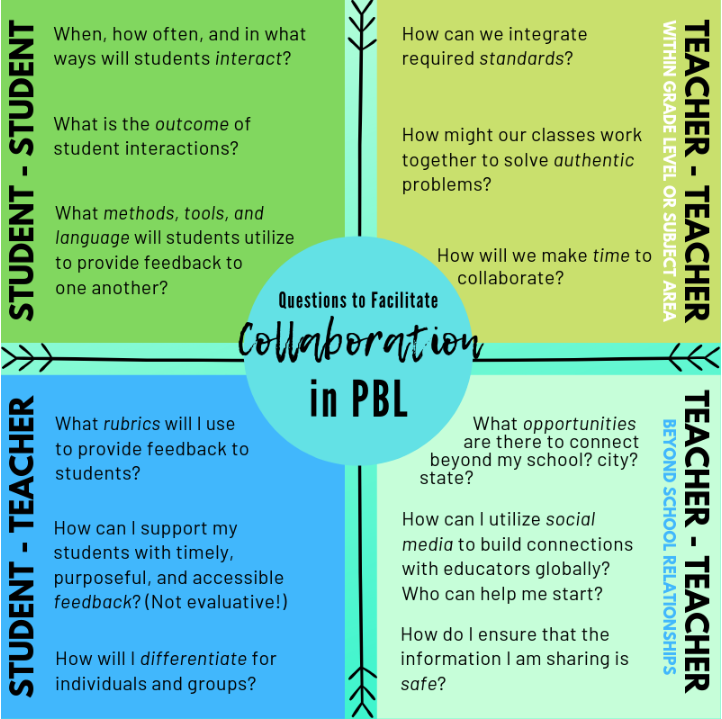 Ali and Bridget's Project
After successful collaboration on our first PBL unit, we were eager to codesign an integrated science and social studies unit for the fall of 2018. We settled on using watersheds as a lens to teach science standards on water and geography, while focusing on collaboration and communication as our major success skills. Serendipitously, our school, Parkview Elementary in Novi, Michigan, had just finished installing a serenity garden on the west side of the building. We noticed after the first rain some of the mulch was being washed into the river rocks and storm drain. It was a perfect authentic problem for our students! How can we keep the wood chips out of the storm drain to protect our local watershed?
Our third-grade students conducted investigations into the characteristics and behavior of water and researched Michigan's geography and watersheds. We invited a local stormwater management expert to speak to our classes. With all of this information, student teams designed and tested solutions to the wood chip problem. A panel of experts helped select the most effective solutions, which included a netting to be placed in the storm drain and native plants to be grown on the border of the mulch and river rocks. Students not only gained content knowledge, but also improved their ability to work together. One of Ali's students said afterward, "Working with a team is hard, but if you try to stick together and be kind, it's not hard." 
Although this specific project cannot simply be repeated next year—the problem was solved, after all—there are always authentic new projects that arise which will benefit from collaboration, design thinking, and problem solving. Throughout our next project we will look to embed more reflection with critique and revision and use a collaboration rubric. Adam Haigler's Superhero Solutions unit, in which his students improved their projects because of the continual opportunities to give and receive feedback, is something we'd like to replicate at the elementary level. Not only would that raise the quality of our students' projects, but it would also be another layer to support the development of their collaboration skills.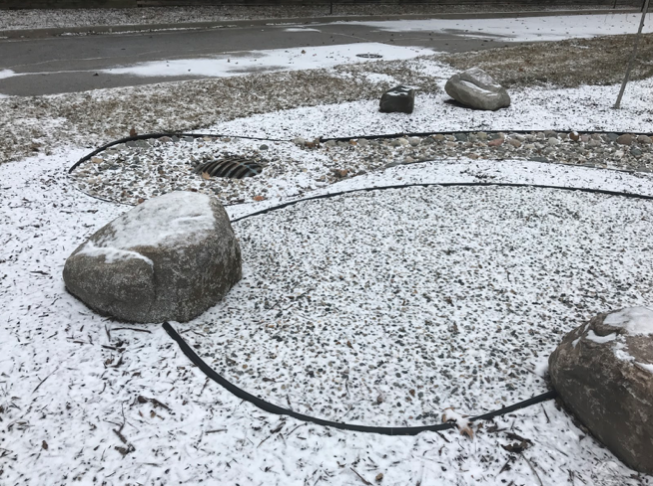 Karen's Project
My project, Where Have All of the Wood Chips Gone?, was designed during participation in BIE's Out of the Gate Program in partnership with Nicole Nieuwsma. When the fierce North Dakotan winds blow, "wood chip tornadoes" occur on our playground. Wood chips swirl in an alcove of our building, hitting the glass and landing on the roof of our school, leading us to ask, How can we prevent the erosion of wood chips on our playground? The project is based on science, math, and ELA standards. Students also developed success skills including communication and critical thinking. 
My project began with students receiving a letter from the custodial staff asking for help solving the problem of the erosion of the wood chips on the playground. After questioning the custodial staff, we learned that the wood chips keep kids safe. My class later interviewed Ali and Bridget's classes about their experience and gained their expertise, which further strengthened the authenticity of the project. When we finished the interview, one student shouted, "Let's go work on our projects right now!" Student solutions included building rock-walls, playground equipment, and playhouses. These were presented to parents, our principals, and important people from the district.   
My project, as well as Bridget and Ali's, offer a real, accessible problem for students to solve. The playground and serenity garden are places that the students look forward to visiting. When a solution was needed for both spaces, students were fully vested in finding one. In looking at PBLWorks' Project Design Rubric, these projects were successful because they included a challenging problem, authenticity, a public product, and student voice and choice.

Lessons Learned on PBL
Thinking and synergizing through a PBL unit is energizing and exciting for teachers and students alike. How might we push ourselves to connect and collaborate while designing and implementing innovative projects? How might that be rejuvenating for us? Our world offers so many connections that can happen beyond the walls of our school. This opportunity gave our students a small taste of how much larger the world can be. They were driven to think together and work hard to find the best solution to the driving question. If we can foster a culture of collaboration in our classrooms, our students will be able to carry those skills for the rest of their lives. If we can grow a collaborative culture across teaching relationships we will find our teaching more exhilarating and meaningful. In the words of another third grader, "It is easier to work with a team than alone." We teachers couldn't agree more.