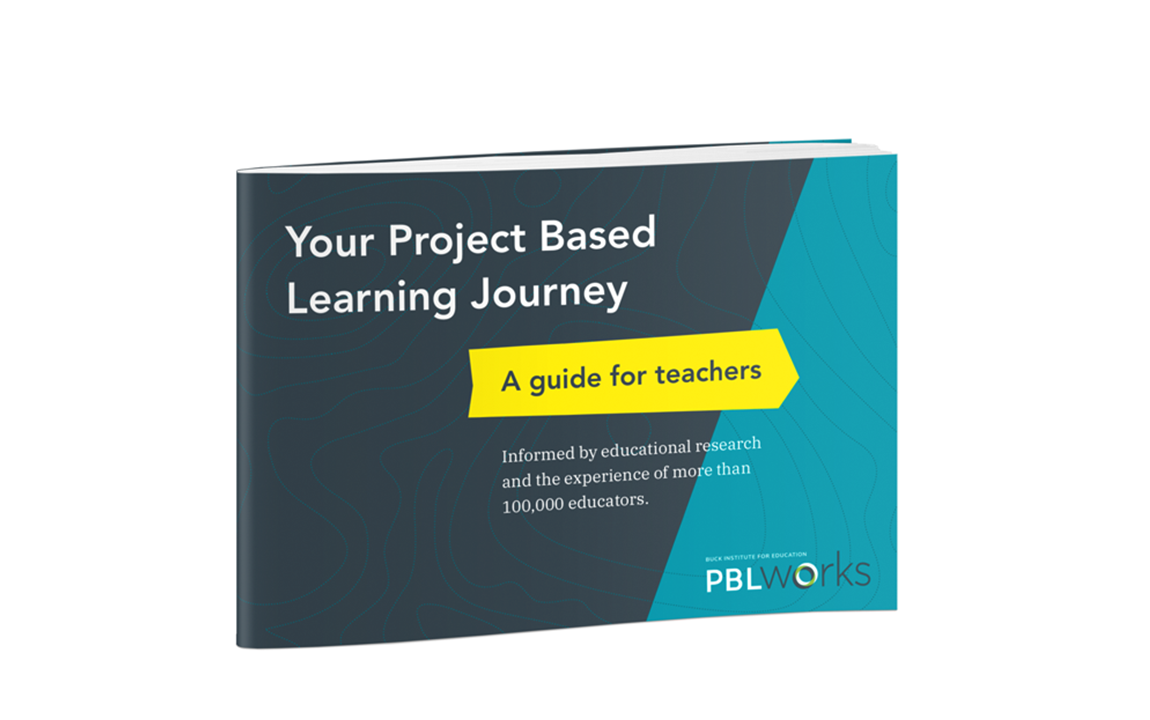 Becoming a skilled practitioner of Project Based Learning is not a quick process. It's not something you can learn to do after attending one or two workshops or reading a book. It takes practice over time—and we're talking a few years, not months, because while it's highly rewarding it's not simple, and it's different from traditional teaching.
For some teachers, PBL may even be downright revolutionary. You're not always going to be the sage on the stage, directing every move students make, delivering lessons the same way every time. You'll need to give up some control and trust in your students as they work more independently. The shift to PBL means rethinking what and how students learn; instead of pouring mainly fact-based and procedural knowledge into empty heads,
you're guiding students toward deeper understanding of content,
real-world applications, and the development of success skills such as critical thinking, collaboration, and problem-solving.
PBLWorks has long offered a variety of resources and services to help teachers gain skills in designing and implementing PBL, from our workshops and on site coaching, to publications, to materials and media on our website. Navigating our offerings has sometimes been a challenge for teachers, since there are so many options and the path from PBL newcomer to expert wasn't laid out explicitly. 
Now we've created a free eBook that makes the pathway clear: Your Project Based Learning Journey: A Guide for Teachers. It takes you through five stages, explaining what each stage entails, how PBLWorks supports you in that stage, and what you'll emerge with:
Stage 1: Discover the what & why of PBL
You begin your journey here, to learn what high-quality Project Based Learning is (and is not) and why it's becoming a go-to teaching method in today's education landscape. At PBLWorks.org you can watch videos of projects in action, read stories from schools and classrooms, and check out the research on how PBL impacts student achievement. By the end of this stage, you'll be able to make an informed decision about taking the next steps in your PBL journey—and, we trust, be inspired and excited!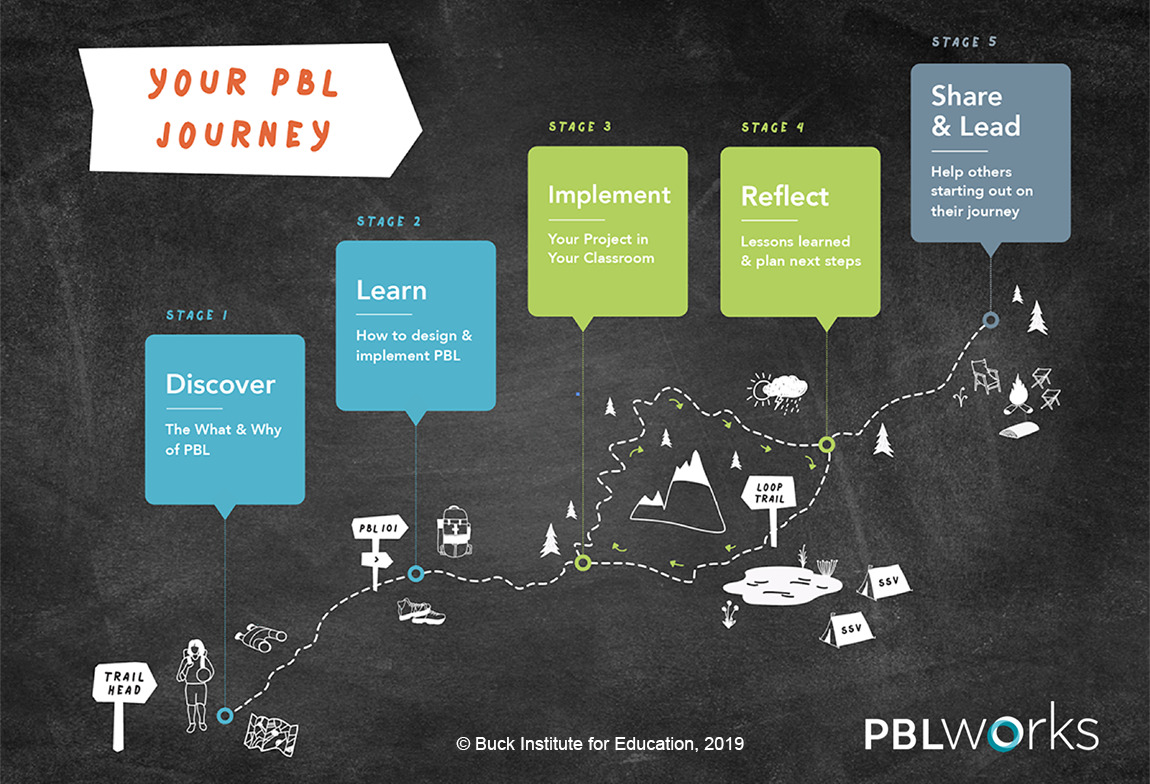 Stage 2: Learn how to design & implement PBL
Now that you've decided to try PBL, this stage helps you do it well. Some teachers and schools opt to begin by experiencing our immersive one-day "Project Slice" workshop, where you'll learn what it means to do a project from the student perspective. In our PBL 101 workshop, facilitated by our expert National Faculty, you'll learn about our model for "Gold Standard" PBL and how to design effective projects, assess student learning, and manage a PBL classroom. Supporting you are resources at My.PBLWorks.org such as an online project planner, a project library, and project idea cards. By the end of this stage, you'll be well on your way to having created a project for your particular context and students—and the confidence to implement it.
Stage 3: Implement your project in your classroom
Here's where you'll put the finishing touches on the project you designed or adapted, then launch it with your students. You'll get support from PBLWorks in the form of virtual small-group coaching from our National Faculty, self-paced online learning modules, and your PBL 101 workshop peer group. By the end of this stage, you'll have experienced the excitement of completing your first PBL unit, seen the impact on your students, and gained the confidence to try it again.
Stage 4: Reflect on lessons learned to help you plan next steps
Every PBL teacher's first project doesn't quite go as expected, so at this stage it's time to think about what went well and what could be tweaked—or even redesigned entirely—as you look toward creating your next project and repeating steps 3 and 4. You can get support from on site or virtual coaching by your National Faculty facilitator, your PBL 101 peer group, colleagues at your school, and by exploring more of the in-depth resources at MyPBLWorks. By the end of this stage, you'll have gotten feedback on your project to help you plan your next one, guidance on next steps, and the energy to keep going on your PBL journey.
Stage 5: Share & Lead to help others on their PBL journey
Now that you've gained expertise in PBL, this is the stage when you can mentor other teachers, become a leader at your school or district, write about your experience, share your projects widely, or lead professional development—with PBLWorks again providing support and a platform.
If this eBook sounds like just the thing you or people you know need, take a look, spread the word, and download it here. It's free, it's short, it's nice-looking, and it's got a friendly vibe we think you'll appreciate!