January 24, 2019
Posted in

General PBL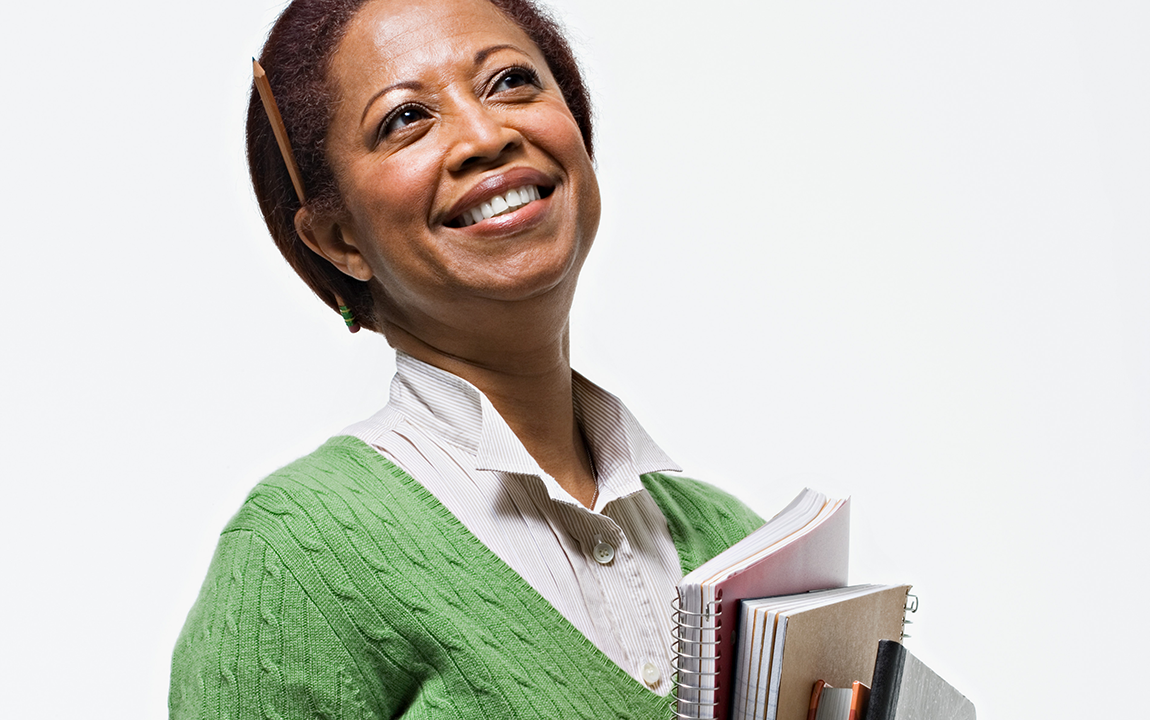 I remember "staff development days" when I was a teacher at a traditional high school, and from what I gather things haven't changed much. The day was usually a workshop or presentation about some topic chosen by administrators, delivered in lecture format by someone we never saw again. We were then supposed to apply what we heard to our teaching practice. Didn't happen.
A report by the Center for Public Education states, "Despite its prevalence, the workshop model's track record for changing teachers' practice and student achievement is abysmal. Short, one-shot workshops often don't change teacher practice and have no effect on student achievement… when asked about their experience in professional development, most of those teachers…reported that it was totally useless."
In commenting on this report in 2014, the Washington Post noted, "Estimates are we spend more than $6 billion a year between federal, state and district on professional development for classroom teachers. If just half of that investment is "totally useless" in improving teacher efficiency and instruction, we're throwing away $3 billion annually on improvement methods that are falling flat."
What Makes PD Effective
With the need for students to develop increasingly complex skills in the 21st century, teachers need more than ever to be provided with better professional development. In a 2017 report by the Learning Policy Institute, Linda Darling-Hammond, Maria Hyler, and Madelyn Gardner found that effective professional development: 
Is content focused
Incorporates active learning utilizing adult learning theory
Supports collaboration, typically in job-embedded contexts
Uses models and modeling of effective practice
Provides coaching and expert support
Offers opportunities for feedback and reflection
Is of sustained duration
I would add another one to the list, which I've seen reported and know from experience: workshops are better received if the facilitator/expert is still "in the trenches" or has been recently. I noted this several years ago when I still led PBL workshops for the Buck Institute. The further I got from my time in the classroom, the less credibility I had with teachers. As the demand for our workshops increased, we turned to practicing PBL teachers to facilitate them, and our National Faculty was born.
Why Buck's PBL PD Works
In 2018, we served over 30,000 teachers and leaders in our workshops and follow-up coaching. Our PBL 101 workshop, if I may brag a little, has always been highly rated by teachers—the satisfaction rate averages over 95%. Here are some of the comments we've received:
"Informative, inspiring, and very practical" … "walk away with a project plan that is steeped in theory and best practices" … "clear and engaging" … "Come with zero to minimal knowledge of PBL and walk away with ideas and a fully thought-out project" … "invaluable" … "making the process clear and well-defined" … "hands-on" …  "well structured and participant centered" … "best professional development I've ever had"
OK, lots of workshops with a dynamite presenter might generate positive comments immediately after they end. But we have another telling piece of data about the 101's effectiveness: the percentage of teachers who actually implement a project after the workshop is 43%, and another 20+% say they plan to implement their project later in the year. That's a great "uptake rate" compared to most PD.
Here's how our workshops meet the seven criteria above.
Teachers design projects with a specific content focus. If our National Faculty facilitator does not have expertise in a particular subject area, they make sure colleagues who do are available to help generate ideas and give feedback. (And btw we are creating PBL 201 modules focused on PBL in specific subject areas.)
Even when we need to present information, we make it interactive. Participants talk with each other, work on activities, share with the whole group, and have substantial time to design their own project. We follow the principles of adult learning theory, which includes the desire for autonomy, honoring experience, seeing a relevant purpose, and being internally motivated.
Participants collaborate regularly, whether it's jointly planning a project, engaging in feedback protocols, or sharing ideas and resources.
The workshop models many features of Project Based Learning, from an engaging entry event, inquiry driven by questions, voice & choice, critique & revision, reflection, and a public product.
We have been increasingly emphasizing sustained follow-up support when schools and districts contract with us for PD services. Our facilitators act as coaches when they make "sustained support visits" to schools after the 101. (We're also hatching plans to provide more online resources and support.)
As mentioned above, our workshops and follow-up support visits feature regular opportunities for feedback and reflection. We encourage educators to use feedback and reflection protocols on their own and make it part of their school culture.
The PBL 101 workshop is three days long, no exceptions; we tell school leaders it's necessary, even if they think it's a tall order to find the time. And it must be followed by ongoing support if they really want PBL to stick. When we talk with school districts, we tell them PBL will be better established by a multi-year partnership.
Beyond the PD: Conditions Needed for PBL to Thrive
Speaking of school and district leaders, let me close with another finding from Linda Darling-Hammond's report. If they're serious about implementing PBL across a school, leaders need to create the conditions necessary for it to thrive. Even the best professional development won't be enough, if teachers still face barriers such as:
inadequate resources, including necessary curriculum materials;
lack of a shared vision about what high-quality instruction entails;
lack of time for implementing new instructional approaches during the school day or year;
failure to align state and local policies toward a coherent set of instructional practices;
dysfunctional school cultures; and
inability to track and assess the quality of professional development.
Our workshops and coaching for school and district leaders support them in removing these barriers. It's not easy, it takes time—perhaps years—but as those of you who've seen what PBL done well does for students know, it's worth the effort.
Want to learn more about PBL? Check out our books.
Register now for PBL World 2019.