August 5, 2019
Posted in

PBL and Equity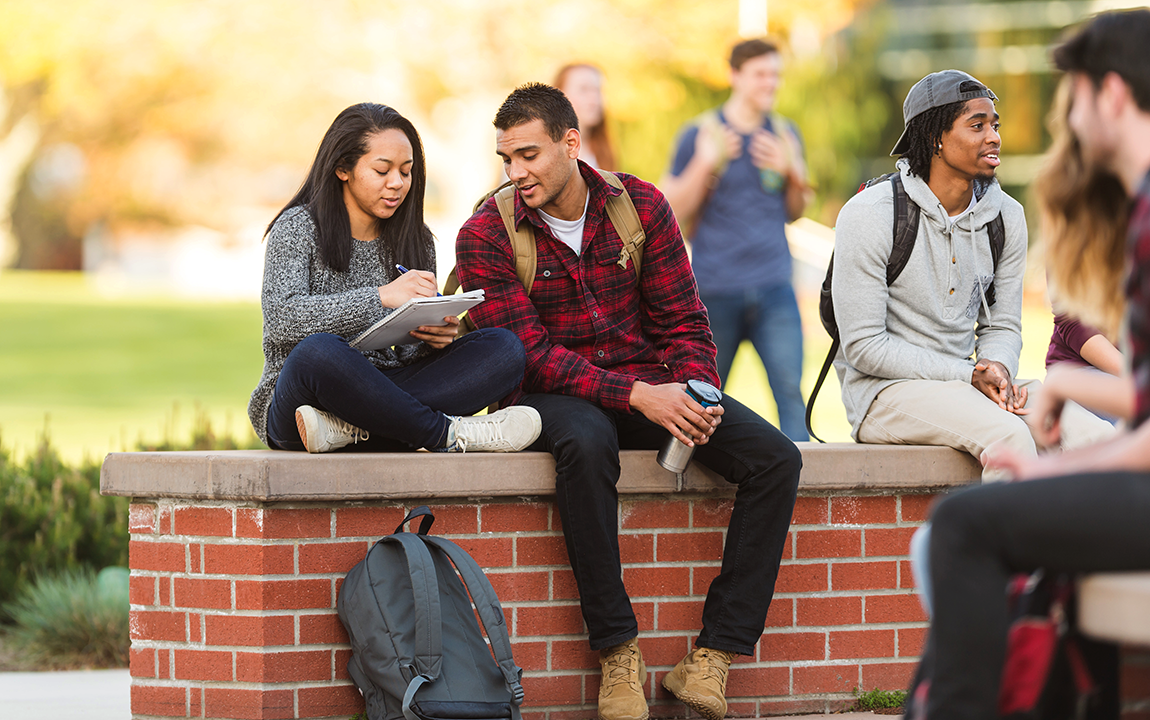 Project Based Learning and alternative education schools would seem to be a perfect match. Our students most likely haven't had a positive school experience in a long time, so transitioning into a program that values student vision, roots its instruction in authentic experiences, and provides a hands-on option for students to show mastery of content would clearly be an easy win, right?!  Wait.  
How does one create a true PBL experience with a challenging and extremely transient student population? As educators, we know that one size does NOT fit all students; the learning environment we create for our scholars should be appropriate, accessible, and in ways customized for each student. Put into the mix students who have been removed from their home school for a myriad of reasons, along with the fact that the school they are transferring to is a temporary placement (on average 30–90 days), and you have a worthwhile challenge on your hands. 
Early Challenges
When I arrived at my school in summer 2016 as an assistant principal, overseeing the full implementation of Project Based Learning was my charge. The 6th – 8th grade and 9th grade alternative schools were merged in the summer of 2015 with the intention of becoming a PBL school. Staff were trained, resources were given, and they were sent off to create PBL classrooms. Attempts were made throughout the school to implement PBL, but the year ended and collectively they were still in the beginning stages. This was not due to lack of enthusiasm, planning, or good intention. It was just difficult to adapt PBL in an alternative education school.  
The fall of my first year was spent with a cohort of teachers and Catherine Snyder, our in-school PBL coach,  working with a community partner on implementing PBL. We attended PBL World 2018. We reviewed protocols, best practices, planning tools, etc., and PBL experiences were created in classrooms with decent success. At this point, however, the largest elephant in the room was not being addressed: the fact that we were alternative ed with a transient population and what implications that has on this work. The team moved forward when we acknowledged this fact and acted on two key ideas:
Buy-In. Our school-based experts, the teachers, were always at the table discussing their experiences, giving feedback, and brainstorming the best way to effectively engage the rest of our staff. Teachers must be included from the beginning when creating your learning environment; if not, it is a sure way to lose buy-in with any initiative.  Providing that opportunity was essential for all steps moving forward.  
Appropriate Tools. We knew that we needed to take the shared resources and either customize them or create new ones that fit the dynamics of our building.  What does a PBL experience look like for a student who is only with us for 25 days?  What if he/she has poor attendance already? How do we keep that student engaged with an authentic experience?  
How We Moved Forward
Our immediate solution was to first develop a comprehensive PBL planning tool, adapted from the one at PBLWorks, that required a driving question, content standards, multidisciplinary connections, assessments, differentiation, and other project considerations (field work, experts, technology, etc.). It's great to be engaged in a project, but the academics and standard mastery should not be lost. We are not exempt from state and district standardized assessments. The planning tool ensured that standards alignment was a part of the planning process.
After the tool was created by the teacher cohort during Quarter 3, all teachers were given the tool to create a project for Quarter 4. We wanted them to experience the process, attempt to implement their plan, and give meaningful feedback that would drive our work for the summer. We closed the year with momentum and positive PBL experiences for students and teachers. This process was the most important of the last three years because it changed the course of our PBL implementation.
Lessons Learned as a Leader
The main theme that I took from that first year was the importance of listening to your staff and providing several opportunities for feedback—a leadership best practice in any setting.  If I remained focused on delivering PBL as scripted in shared resources, I would have lost buy-in and alienated teachers that were invested in the work. Luckily, this wasn't the case and PBL moved forward.
The following year was focused on PBL experiences happening in every classroom with a PBL showcase scheduled at the end of each quarter. This approach ensured every student would experience PBL all day and most would see the conclusion of a project. There was a deadline for the challenging problem/question, planning tool/process board, and presentation plan. We also created a professional development plan to explore PBLWorks' Essential Elements of PBL as part of our school improvement plan. This systematic approach ensured PBL attempts were happening schoolwide and increased the likelihood that we were not diluting the quality and authenticity of the projects.  
Next Steps
Entering year 3, we're placing an emphasis on creating the most authentic experience of PBL for our scholars and designing practical entry points for students regardless of when they arrived.  For example, teachers will meet in their grade level teams to discuss how student teams will be created, what tasks needed to be completed, and what roles students would play in their groups. They will identify tasks that may not require a significant amount of background knowledge in order to become engaged, and assign those to newer students. Students would remain with these tasks until they learned more about the problem, the project, the solution, and the final product their team was already working on when he/she arrived.
For instance, a part of our 9th grade PBL project this past year was creating a "rain garden" in the shape of Maryland that included indigenous plants of the state. During the 4th quarter when new students arrived, they weren't initially familiar with the reason behind creating the rain garden; but they could immediately get involved with the hands-on aspects of the garden, such as measuring, tilling, excavating, etc. In the meantime, between the PBL coach and their teachers, the process was reviewed with students on how the project arrived to this point.  It gave them context for the work while promoting ownership of their role in completing the task at hand.
A Great Match
Of course, Project Based Learning and alternative education are a great match!  There must be, however, an organic process of embracing, adapting, and implementing that occurs at the school level. By involving teacher leaders, creating planning tools of best fit, and adjusting standard timelines (entry points, length of projects, etc.), we can put forth our best effort to provide our scholars with a successful school experience when they enter our building. 
Alternative education is a special place where amazing work can happen. Scholars in these settings deserve the opportunity to be immersed in high quality learning as much as any others. PBL is one way this can happen. Take the time in the beginning to understand what will work best for your building, then move forward! The reward of seeing your scholars engaged and enjoying school will be enough to keep at it.  

Contact Sidney Bailey on Twitter @MrBaileyIV.