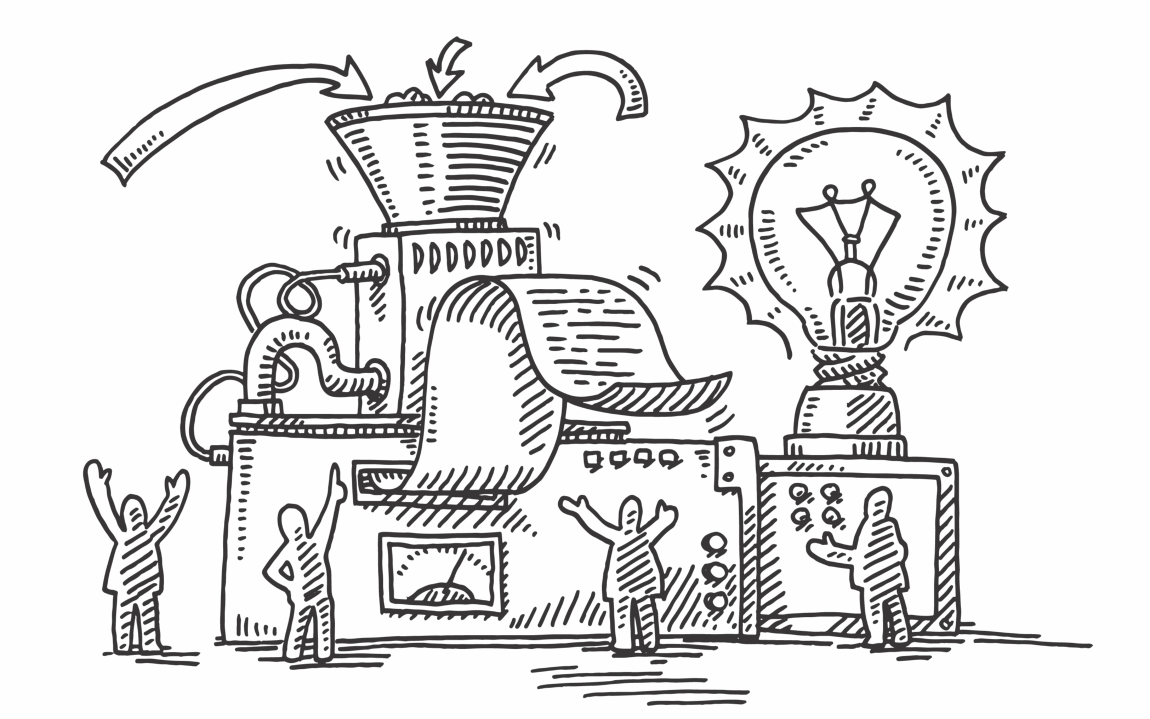 Now that PBL is hot-hot-hot, there are many, many, many resources available to teachers looking to jump-start or further their PBL practice. But when you see materials labeled "projects" or "PBL," how can you tell if they're any good, and if they will work for you and your students? And once you find a project that does look promising, how might you adapt it to fit the needs of your students and meet (or approach) the criteria for Gold Standard PBL?
Adapting a pre-existing project, as we've noted here, is an excellent way to get your PBL feet wet.
It saves time and, if the projects are of high quality, like those you'll find at PBLWorks (and at High Tech High, EL Education, and a few other sources), they will help you learn how PBL units are designed so you can DIY someday. However, you'll almost always need to tweak or add to a project you find, so it fits your style and meets the needs of your students.
One thing I look for is if the materials are called a "PBL lesson" or "PBL activity"—which would give me a clue that it might be a "dessert project," not a "main course" PBL unit. These materials could still be worthwhile (and better than a stack of worksheets or set of textbook questions) so I'm not dismissing them… but don't think they'll deliver on the full potential of PBL. A lesson or activity might also be valuable for giving you an idea for designing a PBL unit, by adding more Essential Project Design Elements to beef it up.
10 Questions to Consider When Choosing a Project to Adapt
1. Does it appeal to you?
Could you see yourself enjoying teaching this project? Does it sound interesting? Would the product be fun to create? Does it address an issue you think is important?
2. Would it appeal to your students?
You know your students. Would they find this project engaging, or better yet, become passionate about it? Or would they think it was a slightly more interesting lesson than a lecture, textbook, and worksheets, but still basically an assignment from a teacher?
3. Is it aligned with your standards, success skills, or other important goals you have for student learning?
Be sure the project is worth the time; it should focus on important learning goals, not superficial or peripheral ones. You could also decide to explicitly teach one or more success skills, such as problem solving or creativity/innovation.
4. Is it age-appropriate for your students?
Even if a project is clearly geared for, say, students who are younger than yours, could you use the same basic idea but make the product more complex or demanding? (E.g., instead of a brief written report of information on a topic, make it an argumentative paper with evidence from multiple sources.)
5. Is it culturally appropriate for your students?
Again, this is case of "you know your students." It's a judgment call, because you might want to broaden their horizons, but will a project's topic feel like a part of their world, or will it strike them as someone else's world? How can you make it more accessible for all of your students? (See examples of questions you could ask yourself in the PBLWorks "Project Cards.")
6. Is it place-appropriate—possible to do given your school's location?
While some projects have to be done in a specific kind of place (e.g., a natural area), many can be tweaked to fit any location. For example, 3rd graders in Lanai, Hawai'i researched their small town and created a walking tour. That PBL unit could easily be adapted for ELL students in a high school in Los Angeles, or a social studies class in a Gettysburg, PA middle school.
7. How much scaffolding would you need to provide in order for your students to access the project?
Would this project be too much of a reach for your students? For example, does it require them read text that is too advanced and can't be substituted with simpler text? Would you need to front-load too much information for them to even begin to understand the project? Or can you teach students what they'll need to know and be able to do within the project?
8. Is the timeframe right for your calendar?
Kind of obvious, but check carefully for how long the project might take after you make tweaks or additions; and remember that projects tend to run long the first time you conduct them.
9. Are materials, equipment, or other resources required? Will it cost money?
Also kind of obvious, but some off-the-shelf projects require (or want you to buy) things that you might be able to find alternatives for that are lower/no-cost. On the other hand, perhaps some improvements you make will require additional resources.
Challenging Problem or Question: Can you write an open-ended, engaging driving question for the project? Can you make it more challenging, if need be?


Sustained Inquiry: The "PBL activities" or "dessert projects" you find online or from publishers often lack this feature. Think about how you could have your students generate questions and investigate the topic more deeply, or inquire into the needs of product users or the audience with whom they will share their work.


Authenticity: This is another element that is often lacking in the projects you might find. How can you connect students with the "real world" by taking them out into it, or by bringing in community members, experts, or organizations? For example, in the "Run a Taco Truck" project I found online, you could have students interview actual food truck owners, who could act as expert advisors and an audience for presentations. Or have students actually produce and sell food for real customers.


Student Voice & Choice: Here's another element that could easily be added to "PBL activities" or "dessert projects." Instead of having all students create the same product following the same steps (often given in a series of worksheets in these materials), give them some options or let them suggest what to create, and plan how they will accomplish project tasks.


Reflection: Again, most off-the-shelf projects don't feature this element, at least explicitly, so include reflection both during and at the end of a project. Ask students to pause to reflect on what and how they are learning, and on the project itself.


Critique & Revision: Another easily-added step; formative assessment will improve the quality of student work and teach valuable critical thinking and communication skills.


Public Product: If the project you find concludes by simply having students turn in their work or show it to classmates, connect it to an authentic purpose and audience. For example, in the "Taco Truck" project mentioned above, have students present to owners/employees of food trucks, or potential "investors" in their business plan.
Want to learn more about PBL? Check out our books.
Register now for PBL World 2019.