May 7, 2018
Posted in

Projects in Action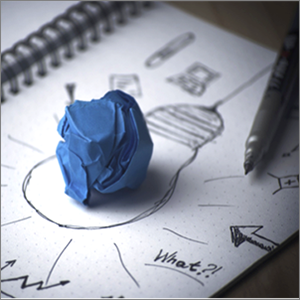 Noisy and energetic like any scene during lunch, my students can be found sprawled throughout my classroom, intent on seizing the coveted title: Inventors of the Year.
Though my story may be seem to be specific to my English language arts classroom, I think there are larger implications of the importance of incorporating empathy with project based learning. In this instance, every year, my students read Daniel Keyes' "Flowers for Algernon," a fictional story about a man's extreme quest for intelligence and his willingness to undergo a radical surgery to increase his mental abilities. My students are always fascinated by this story, and they enjoy debating the merits of the operation. They write reflections, engage in discussions, and compose essays during this unit – all classically rigorous activities that require critical thinking skills. However, I wanted my students to do more than just study the story from an academic perspective. I wanted them to not just appreciate their natural-born abilities but for them to realize and explore what it would be like to live with a disability, hopefully leading to an empathic understanding that will last a lifetime.
An Invention for People with a Disability
As I pondered this one night well over 10 years ago, I did what I always do when coming up with lesson ideas. I asked myself how I could design an assignment that could simulate real experiences, a life outside the walls of a classroom and the world in which we lived. Then inspiration hit. I could ask them to become scientific inventors and imagine the impossible.
My students were challenged with creating a product that will improve the life of someone with a disability, in essence, an Invention of the Year.  The product must be a device that people with disabilities can use in their daily lives, and it cannot be a miracle drug or an operation that will magically conjure away the disability.
First, each team had to choose a disability to research and were directed to medical websites to learn about their topic. We talked about the importance of credible web resources and how to find experts on any given research topic. At the time when I first conceived of this project years ago, the Common Core State Standards had not yet been introduced to schools. What inspired this idea was my long-standing belief that real-world applications should be at the core of all my lessons. Therefore, using informational texts like medical articles fit in perfectly with the adoption of a CCSS curriculum.
When doing their research, students brainstormed many different ways they could help someone with the disability. Then they created three final works: a prototype sketch of their invention, a product description for the purpose of "selling" their invention, and a user guide. To guide them, I shared examples of product descriptions from online vendors like Amazon, which they examined and emulated. I also shared examples of user manuals from real products we use in our lives. With these professional examples as their model, my students were practicing writing skills beyond those required in a traditional English language arts classroom.
The Culminating Expo
The culminating activity in this project was to debut students' products at the Invention of the Year Expo. Over the years, I was able to convince the other language arts teachers who also taught this story to join me in this endeavor. My colleagues liked the idea of incorporating more informational texts and taking PBL approach to this curriculum unit. As a result of this collaboration, we decided to hold an expo where all our students would showcase their inventions in the multipurpose room and present their ideas to each other.
Anxious and yet excited, the entire eighth grade met during their language arts period throughout the day to show off their inventions or to learn new ideas from their peers. By the end of the school day, they saw some amazing inventions such as computerized glasses that speak and project holograms (this example is from many years ago, before anyone had even heard of Google Glass). Other creative projects include a GPS-equipped walking cane with self-defense mechanism for the blind and surgically implantable microchips that moderated electrical signals in the brain (which I later discovered is not too far from the impossible as a few companies are currently trying to develop this technology to measure electrical brain activity to predict epileptic seizures). In the end, our expo was a success, and students talked about it for days afterwards.
After completing this project, my students wrote blog posts about what they learned, and they published their projects and reflections on their own individual blogs. Because my students are connected with other classrooms around the country, they received many compliments on their work from peers outside our school. In the end, this project gave my students a greater appreciation for people with disabilities, and they were able to share their epiphanies with an authentic audience through their blogs.