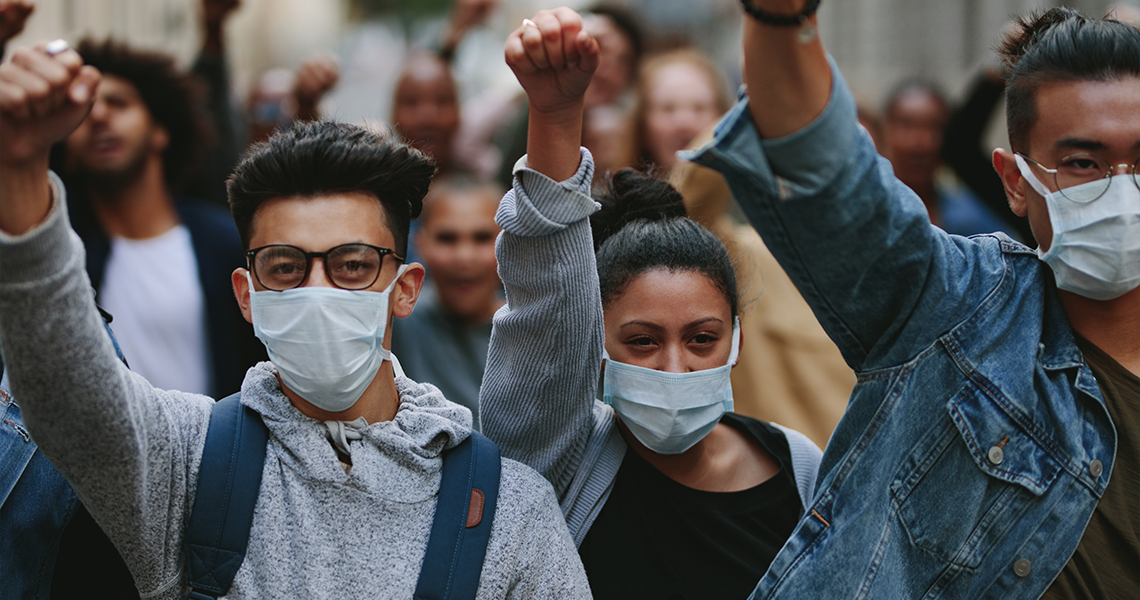 This article is part of our ongoing series on PBL & Equity that covers many aspects of advancing educational equity with PBL, including Stand for Justice and Take Action Against Racism from June 2020.
This is our work as educators.
We stand in solidarity with the Asian American and Pacific Islander community — this week, this past year, and in the future. It's not just about what's in the current headlines. It's about our vision for an anti-racist future and our ongoing commitment to educational equity. 
This week, eight people were murdered in Georgia, six of whom were of Asian descent.
We're devastated by this horrific news. And it's far from the first acts of hate and violence that have impacted the Asian American and Pacific Islander (AAPI) community, this past year or throughout our country's history. (We hope to share more teaching resources about this in a future post.)
In the past year alone, Stop AAPI Hate reports that there have been 3,795 reported hate incidents directed against the Asian American community. These incidents "represent only a fraction of the number of hate incidents that actually occur, but it does show how vulnerable Asian Americans are to discrimination, and the types of discrimination they face."
So right now? As educators and community members, we've got work to do...
It's time to continue educating ourselves, our communities, and our students.
At PBLWorks, we continue our commitment as an organization to advancing racial equity for Black and Brown students through PBL.
Like we've said before, we share a collective responsibility to take a stand against racism and stand for justice – in our classrooms, schools, and communities. Crucially, this work includes addressing and countering anti-Asian oppression.
---
Here are a few resources for our PBL community right now...
We hope these ideas help you in driving conversations and planning lessons in the days ahead. And that they inspire new projects and learning for your classroom in the future.
Teacher Resources
Community Resources
Dear Asian Youth 
A youth-led, global organization that promotes intersectional activism, solidarity with other marginalized communities, and equality and equity. 
 
Asian Americans Advancing Justice
Non-profit advance the civil and human rights for Asian Americans and to build and promote a fair and equitable society for all.
 
Stop AAPI Hate
Nonprofit organization that tracks incidents of hate and discrimination against Asian Americans and Pacific Islanders in the United States.
---
Because teaching about anti-Asian oppression is advancing racial equity in education. And that's our work.
We're here for you. If you have a story from your classroom, our team would love to hear about it. Find us on Twitter or Facebook where your stories and feedback are always welcome.