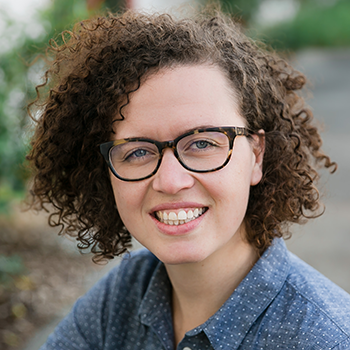 Addie Watson
Manager of Partner Engagement
Addie Watson is Manager of Partner Engagement at PBLWorks. Addie is the first point of contact for schools, districts, and other educational leaders who are seeking Project Based Learning professional development services for their teams. She offers clarity and insight around the services PBLWorks provides to best equip school teams for successful implementation of PBL in their classrooms, and guides them through the contracting process.
Addie is a long-time educator, dedicated to providing equitable and accessible education for all. She began her career in child care before transitioning to a formal teaching position. She's spent three years in the classroom, teaching multiple middle and high school subjects. Addie also has administration experience, and has held positions like Director of Admissions and Outreach.
Addie knows first hand the care, dedication, and love it takes to teach effectively, and how important resources such as Project Based Learning are to ensuring deep student learning and meaningful academic growth.
She graduated from San Francisco State University with a B.A. in French Literature. During college, Addie studied abroad and taught as an English Teacher Assistant in Paris, France.
In her spare time, Addie enjoys traveling, reading, practicing yoga and running. She also loves to spend time with her family, especially her young niece!