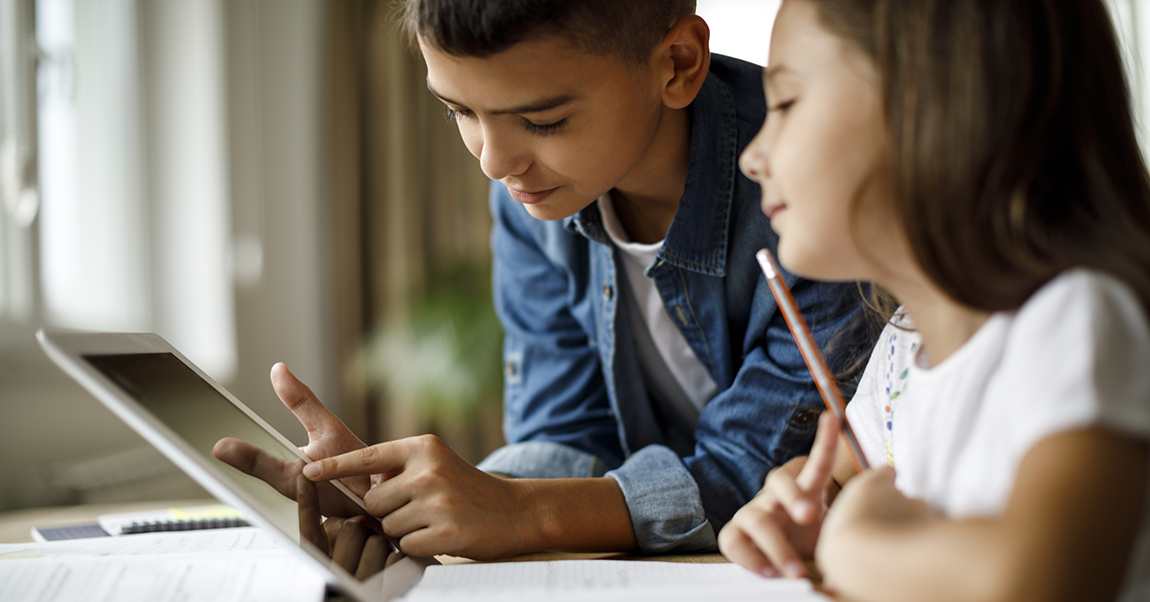 Many ideas from the PBLWorks project library can be adapted for individual or remote learning. 
Here are some that especially lend themselves to learning at home...
Literary Playlist (grades 6-12): Students read literary texts independently, then create and share music playlists that communicate about characters and themes in their texts and create written "liner notes" explaining their interpretations and reasoning.
Quadrats to Biodiversity (grade 6): Students mark off a small natural area near their homes, make observations, collect and share data to make calculations about the density and frequency of different species, and write news articles about their quadrat survey results.
Planning to Thrive (grade 7): Students develop personal health/wellness goals and create and implement plans to achieve those goals. They create action plans for real or fictional "clients" (these could be family members, if students are learning at home) and publish guides with best practices for setting and achieving health goals.
Shrinking Our Footprints (grade 5): Students collect and graph data about their families' impact on the environment (in terms of water usage, food waste, etc.), develop plans to reduce this impact, and communicate these plans to their families by writing informative letters.
Here are some remote learning project ideas for younger children (ages 3 to 7). 
Our National Faculty member and kindergarten teacher Sara Lev suggests the following projects from our library, which she notes will "give young children agency and ownership" while still needing support from parents or caregivers.
Shapes Museum: Children learn about the different geometric shapes in their immediate environment (homes, yard, or street). They conduct observations (drawing pictures or taking photographs) of everyday items and structures to identify shapes in the world. Children then create pieces for a "museum" (hanging art around the house, or sharing the work digitally with friends in an online "museum") as they teach others about the shapes around them. Children might also develop games or activities to play at home or share with others (e.g., a concentration/memory game, or original dot-to-dot pages). 
The StoryTime Channel: Children learn about story elements such as character, setting, and plot by reading picture books at home with a caregiver or independently, and then dictating or writing their own versions of stories (either adaptations or original pieces). Children then can create illustrations to match their story, use their toys to create live action animation, create a video of them reading the story, or any combination of these. Ideally, the students publish their story by sharing it on their own "StoryTime Channel" with friends from school. 

Other projects that can be easily adapted for young children are Rain or Shine (observing the weather at home)  and Taking Care of Our Environment (helping to create jobs and responsibilities to take care of children's homes and outdoor spaces). 
For all of these projects, consider what resources you may need to provide.
If you can make printouts in advance of school closure or send them in a digital form, scaffold student learning of content and support their process. If technology permits, consider how you will check in with students about their process and, if possible, support student-to-student collaboration. This could include using technology to share drafts of work, engage in critique protocols, and make student work public.
Something else to think about... These projects might serve as an opportunity for students to connect with their families and deepen family involvement in student learning.