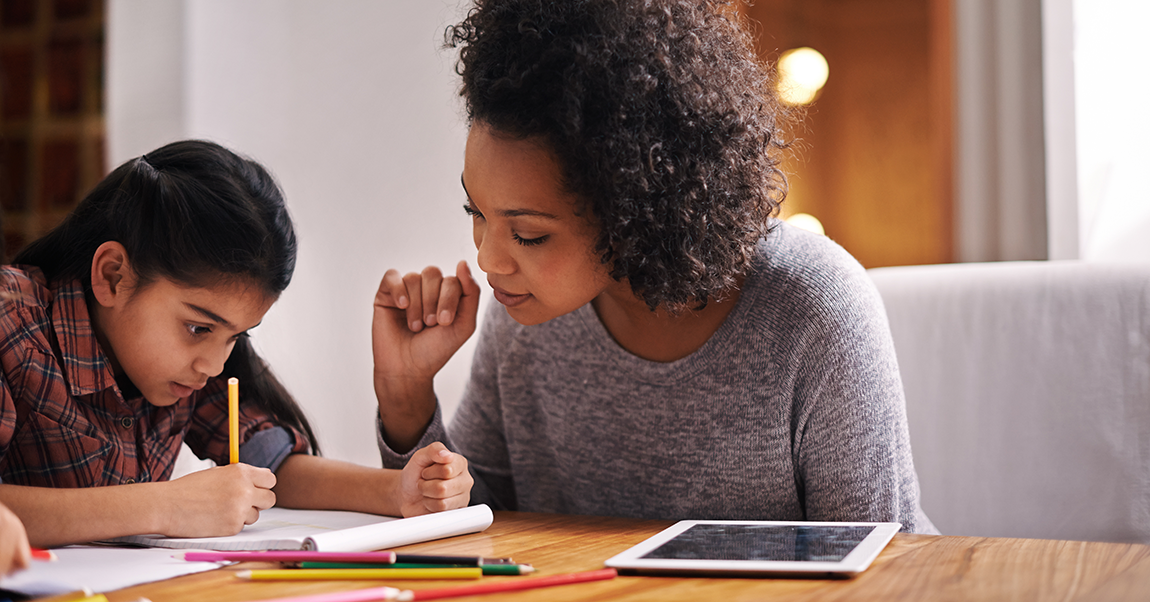 No doubt, the coronavirus pandemic is transforming the world of education.
Many schools are curating educational resources for at-home learning— some for a few weeks, while others have decided to keep learning digital for the remainder of the school year.
With parents and caregivers struggling to balance their new realities with work and the school life of students, learners of all ages will need to learn and use vital self-management skills now more than ever. The success skill of self-management fosters the ability of students to follow through on study plans, complete tasks and assignments, and keep schedules. PBL teachers and parents can teach and reinforce this skill in collaboration.
Here are three ways to integrate self-management skills into projects while students are at home. 
1. Create a Daily Schedule 
Now that kids are learning remotely, the time is ripe for getting them acclimated to a daily routine that gives them voice and choice over how their day is spent. And when integrated into the process of completing a project, planning and producing a daily schedule is a relevant product. Students become invested in the process— hopefully for the long haul, as this habit is useful throughout life. Both research and insights from some of the most creative minds (past and present) provide evidence that keeping routines and daily rituals leads to better self-management in tandem with personal, professional, and academic success. 
This practical daily schedule by Dr. Neil Gupta is an editable tool that learners can use and adapt as they do projects at home. However, parents will have to bear in mind that some learners will need modeling and reminders for sticking to their daily schedule.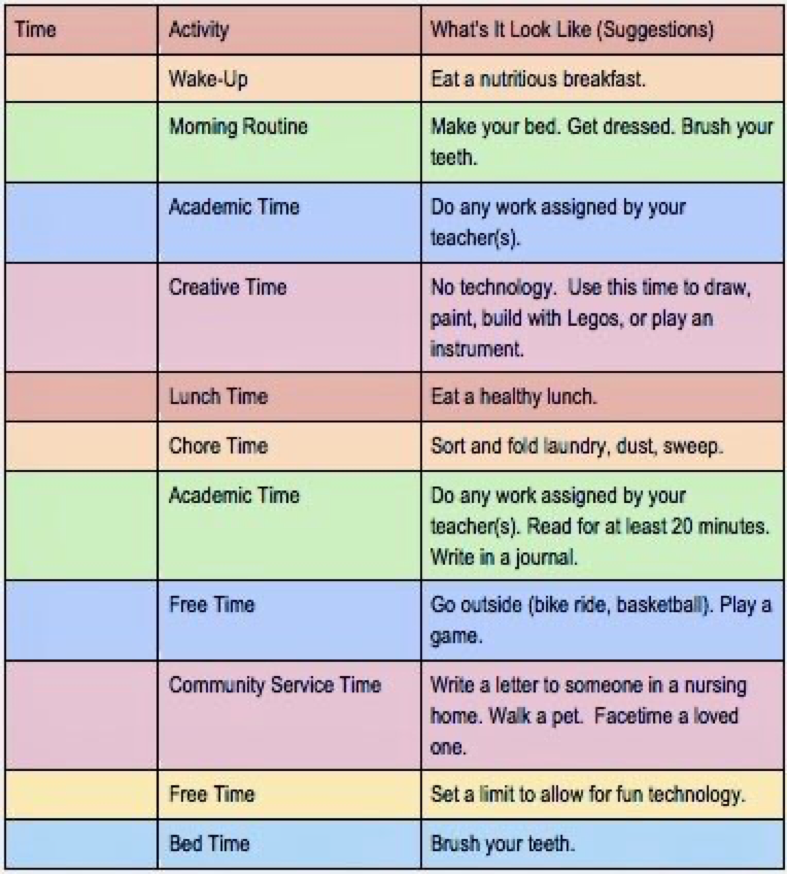 Other helpful tools for crafting and keeping daily schedules from the PBLWorks student handouts collection include: 
2. Use a Weekly Schedule
Both parents and educators are well aware that COVID-19 is forcing many learners into temporary but prolonged periods of isolation. Learning to create, manage and follow larger schedules/timetables can help students not only manage their weekly learning, but promote other important and healthful activities.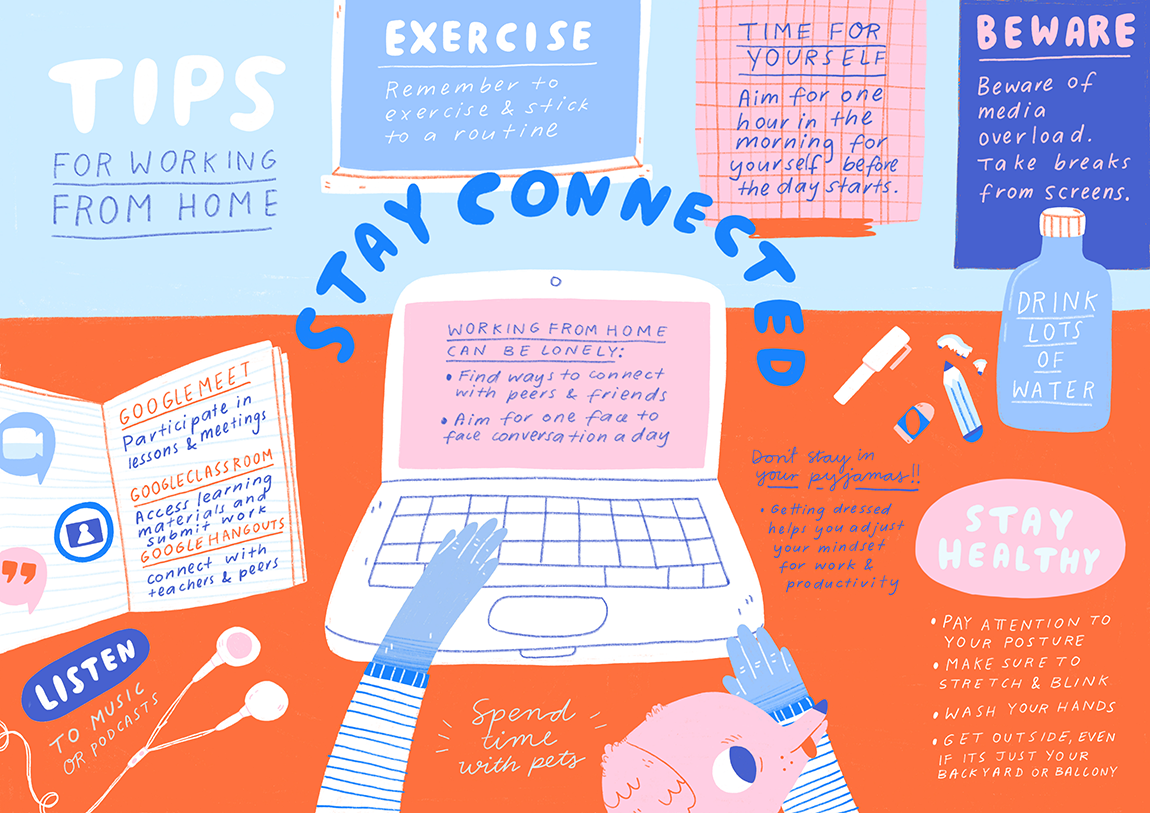 It is important to note that weekly schedules are not to be confused with the daily schedule mentioned above. Weekly schedules are more structured, store more information, and provide an enhanced aerial view of tasks and projects that need to be spread out for effective completion. Moreover, keeping a weekly schedule is key for evaluating whether time spent permits for successful completion of tasks, provides ample study time, and allows for activities that are consistent with a healthy lifestyle.
Our very own PBLWorks National Faculty member Kiffany Lychock created a home learning schedule for her own children to use, which can also be leveraged and adapted by parents and teachers managing remote projects.
Other tools and templates from Algonquin College can help students create weekly schedules, and offer useful strategies for assisting learners in spreading activities out, planning time for fun, and practicing essential time management for both academics and real-life tasks.
3. Stick to Deadlines 
Being at home and not having the reminder of the daily bell schedule can cause some of our kids to forget the importance of honoring deadlines and due dates. PBL teachers and parents can help remedy this by reinforcing it in remote projects for students and also by modeling it — in spite of today's challenges.
Sometimes the obvious isn't so obvious; students typically miss deadlines because they:
Get stuck and don't know what to do
Are not aware of the consequences of procrastination 
Are easily distracted
Do not take their work seriously
Do not have a plan/schedule 
Developing and implementing a schedule is a critical self-management skill that, when integrated as part of project work, helps students prioritize and calendar all tasks and due dates accordingly. The Project Management Log: Team Tasks and the Project Work Report: Individual tools from PBLWorks are helpful for this purpose and can complement discussions during daily check-ins between students with both parents and teachers. 
And for learners who need the most reminders, an additional scaffold that I use with my own children is to make their deadline(s) "famous"! I do this by writing their due dates on post-it notes and leave them everywhere I know they will look (i.e., the refrigerator, their cellphone, game console, etc.).
Give yourself a break.
The initial days of COVID-19 may leave some of us feeling as if our kids (or even we ourselves) are not as productive as we hoped, and attribute it to poor self-management. If this is the case, don't punish yourself. Current circumstances call for us to de-stress, reboot, and take the time to utilize these helpful tools for helping our kids figure out how to keep moving forward in their learning.