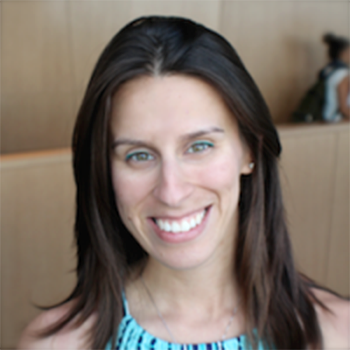 Veronica Franco
Veronica Franco's career has taken her to a variety of institutions and locations developing both formal and informal STEM programs for grades K-12, but underlying each position is an innovative approach to STEM education at the professional development and curriculum design levels. Ms. Franco works as a STEM Gifted Education teacher in Orange County, Florida, unpacking a unique Elementary STEM PBL-focused curriculum where students experience the engineering design process to promote relevant creative problem solving. A leader among her peers, she shares her passion for differentiated instruction and digital integration as a tool for creativity through peer professional learning communities, coaching, and research driven strategies to infuse PBL into various gifted and STEM focused classrooms. Her passion for teaching students has always been focused on bringing real-world connections into the classroom via inquiry into the "why" and "how" behind everyday life to develop future ready citizens. 
Over the last decade, Veronica has worked with students at risk of failure in Leon, Spain exploring the impact of best teaching practices among at risk populations and minorities. She has also led earth and space education as a NASA Education Specialist at Florida's Kennedy Space Center allowing her to reach over 33,000 educators and students from around the globe through various state and national initiatives and presentations. In addition to her roles in and out of the classroom Ms. Franco is a veteran among the Discovery Education Professional Development team piloting new courses, helping write content, and fine tuning teacher facilitated instruction in the field. A proponent of reflective practice, Veronica is also an advocate for research; her experience with engineering education research among teachers and students with Purdue University continues to provide foundations for theory and practice in design thinking for standards in education. 
A believer in a growth mindset, her efforts in connecting families, community, and industry has led to the birth of STEM-Futures, an organization establishing industry partnerships with education to support STEM career awareness and empowering STEM education professional development to include technology integration, curriculum design, and Project Based Learning for educators, community organizations and families in English and Spanish. 
Ms. Franco holds a bachelor's in Elementary Education, a master's in Math & Science Education and is pursuing her doctorate in Education Leadership from the University of Central Florida. She is a certified Florida Digital Educator, Minority in Education Scholar, and a Presidential Award for Science nominee.