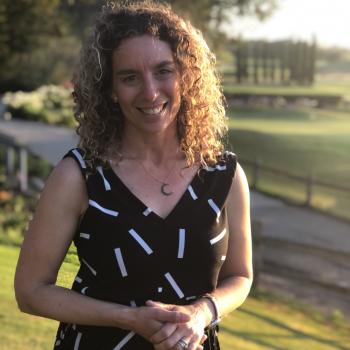 Sara Lev
National Faculty – West
For nearly two decades, Sara has been committed to cultivating learning environments that foster joy and independence for all, especially our youngest learners. As a long-time early childhood educator, she has worked as a classroom teacher, teacher-leader and instructional coach in a variety of school settings (TK-12), and from Day One, she has found that the heart of these powerful learning environments is Project Based Learning. PBL empowers all students to think critically and direct their own learning, and to build meaningful connections, skills and relationships within diverse communities. 
Originally from Rockville, Maryland, Sara moved to New York City after graduating from the University of Rochester and worked as an actor and American Sign Language Interpreter. After performing in many educational theatre productions, including touring and leading workshops with the National Theatre of the Deaf, she learned about Bank Street College of Education, and became inspired by the model of progressive education and constructivism. After receiving her Masters degree in Early Childhood education from Bank Street, she and her husband Alek escaped the New York winters and moved to Los Angeles. 
Sara is passionate about the integration of Project Based Learning and Social and Emotional Learning (SEL), and in addition to her work with PBL, she often facilitates workshops and trainings on the topics of Yoga, mindfulness, resilience and SEL.
 
Sara is the co-author (with PBLWorks National Faculty members Amanda Clark and Erin Starkey) of Implementing Project Based Learning in Early Childhood: Overcoming Misconceptions and Reaching Success (Routledge, 2020) and is a contributing author to Making Mathematics Come Alive in the Elementary Classroom with Project-Based Learning (NCTM, 2021).
---