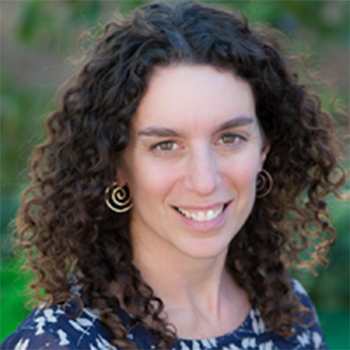 Sara Lev
National Faculty
Sara has worked in public, private and charter school settings as an early childhood educator for the last 14 years. She received her Master's Degree in Early Childhood Education from Bank Street College in New York City. In 2013, Sara became a founding kindergarten teacher at Citizens of the World Charter School in Mar Vista, where she was instrumental in the development of the school's kindergarten program. She also designed the network's first stand-alone Transitional Kindergarten program and taught Transitional Kindergarten (TK)  for three years. At CWC Mar Vista, Sara had a variety of roles over the years, including serving as SEL Coordinator and as Inquiry Coach, where she supported teachers K-5 in Project Based Learning and Social Emotional Learning. Sara is currently developing and teaching the first TK program at Larchmont Charter School in Los Angeles. 
Originally from Rockville Maryland, Sara moved to New York City after graduating from the University of Rochester and worked as an actor and American Sign Language Interpreter. After performing in many educational theatre productions, including touring and leading workshops with the National Theatre of the Deaf, she learned about Bank Street College of Education, and became inspired by the model of progressive education and constructivism. Upon graduation from Bank Street, she and her husband Alek escaped the New York winters and moved to Los Angeles. 
Sara is also certified yoga instructor and Yoga Ed. trainer, and offers workshops for educators and health care workers on how to bring the benefits of yoga to the children in their lives. She is passionate about the integration of Project Based Learning and Social Emotional Learning, and believes this is especially important when working with our youngest students. Sara believes PBL empowers young children to think critically and direct their own learning, and to build meaningful connections, skills and relationships within diverse communities.