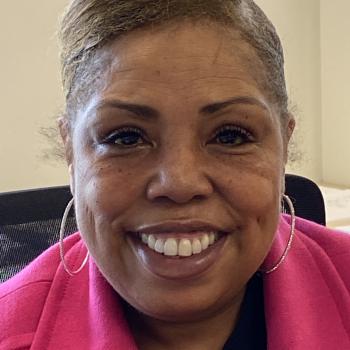 Robyne Muray
National Faculty
Robyne Muray earned her Bachelors in Secondary Education from the University of Michigan-Flint, and her Masters in Urban Education from Eastern Michigan University. 
In her current role as Career and Teacher Preparation Coordinator with Lansing School District, she specializes in working with other educators to find innovative and sustainable ways to transform teaching and learning. 
During her twenty plus years in education, Robyne has taught secondary, and higher education. She also served as Regional Teacher of the Year 2018-2019, a member of the Michigan Department of Education Equity Task Force, and received certification of completion of the Education Policy Fellowship Program from the Institute of Educational Leadership and Michigan State.
Robyne's work is rooted in the belief that culturally responsive education is foundational to student success. Her goal is to create academically engaging learning experiences through an environment that fosters creativity, critical thinking, and real world application.