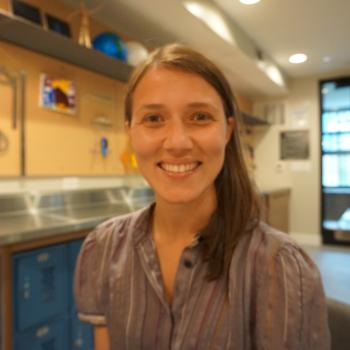 Natalie Catlett
Marketing and Communications Manager
Meet Natalie, former National Faculty member, now Marketing & Communications Manager.
Natalie's journey spans multiple fields and industries connected to education. With a diverse background that includes teaching across early childhood to high school in IB World Schools in Brazil and the United States, Natalie also has experience in product development and the publishing industry. Most recently, Natalie co-created Aventuras Criativas (Creative Adventures), a program supporting Brazilian early childhood educators by infusing play, passion, peers, and projects into children's learning. Natalie's belief in the transformative power of active learning has been the driving force behind her mission to expand opportunities for students and educators alike.
Her educational journey includes a Bachelor of Fine Arts in Communications Design from Pratt Institute, a Master of Arts in Teaching from Tufts University and a Master's in Education from The University of Pennsylvania.
Natalie is ready to continue to leverage her extensive experience, passion for learning, and knack for design, storytelling, and communication in this role to create impactful campaigns and initiatives that bring Project Based Learning closer to ALL students and teachers.