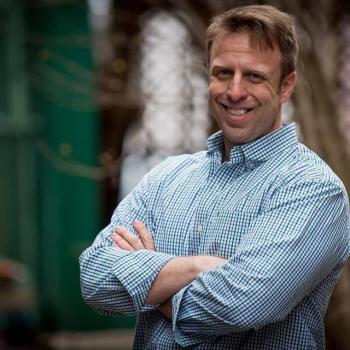 Matt Kaufmann
National Faculty - Kentucky
Matthew Kaufmann has been building coalitions of students, teachers, and community partners since he began teaching in 2007.  He believes schools are a microcosm of society where we learn to work, grow, think, fail, succeed, and become who we are — together. He believes students learn and grow most when the material is relevant and meaningful to them, and that when we follow this kind of model in education, students are passionate about the work they're engaged in and closer to defining their purpose. 

He graduated from Bellarmine in 1998 with a Bachelor of Arts.  He completed three different graduate programs at the University of Louisville, earning his Education Specialist (Ed. S) degree in 2017. He ran for Kentucky State Senate in 2018.  He is the 2020 Kentucky High School Teacher of the Year.  He is the 2021 Funds for the Arts Equity Award Winner. He's coached multiple Aspen Challenge Teams, including the winning team in 2020. His students have presented at High Tech High in San Diego, California, to legislators and business leaders from across the country in Washington D.C., and a plethora of stages in between from Kentucky Center for the Arts, to the Actors Theatre, and a wide array of communities where his students have moved the hearts and minds of audiences to stand to their feet and support their missions.

He is a co-founder of Justice Now, an intergenerational, intersectional, and interdisciplinary movement in JCPS whose mission is to empower students to be the change as they make Louisville their classroom and justice their curriculum.  
He is supported by his wife, Stephanie Kornexl-Kaufmann, and their daughter, Rosa Sophia Justice Kaufmann.  They have two dogs named Hannah and Teddy.