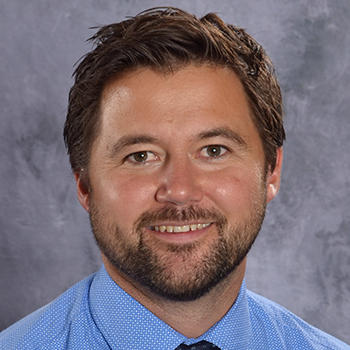 Matt Baer
National Faculty – North
Matt is an Assistant Principal at Hudsonville School in Hudsonville, MI and has been involved in innovative education for the last 14 years. Prior to administration, Matt taught 7 years in the classroom using multiple facets of PBL in High School Social Studies & Business courses, developing units where student-centered design had an impact on the greater school and local community. Currently, he is working with teachers throughout his district to continue to bring best practices of PBL to as many students as possible. Matt has run numerous workshops, collaborated with outside community members, and supported teachers in their development of authentic, high-quality projects focused on critical thinking and creativity.


Matt was also a lead teacher and facilitator of professional development for the FuturePrep program in Ottawa County. Matt was an original instructor for the 2 week IChallengeU Summer Program in which local businesses paired up with high school students to solve real world problems in their community. The program has continued to grow into Make Lab and The Connections Academy where students are able to be placed into a yearlong inquiry based atmosphere after school and work first hand in some of West Michigan's most prominent businesses learning real world skills and understanding future job and career pathways.  Numerous teachers in his building and district have been involved with the program, have benefited from the instruction, and have implemented strategies to improve student learning.

 
Matt has his BA in Secondary Social Studies from Hope College in Holland, MI and his M.Ed in Educational Leadership from Grand Valley State University in Allendale, MI.
---