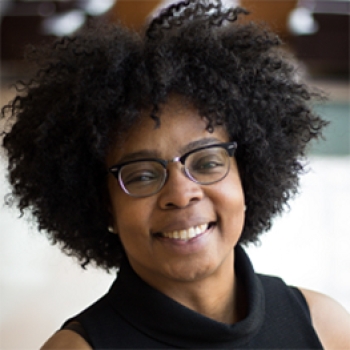 Matinga Ragatz
Lead National Faculty – Kentucky
National Faculty member Dr. Matinga Ragatz is a multiple-award winning educator, author, keynote speaker, and consultant. As a seasoned PBL teacher, she redefined learning and has developed a trusted voice striving to revolutionize the way children learn and the way teachers teach. Among many accolades, she served as Michigan Teacher of the Year and in 2017 was inducted in the US National Teacher Hall of Fame. Matinga holds a PhD in Education specializing  in Learning, Instruction, and Innovation. 

Matinga's international background and her own challenging learning experiences inspire a unique perspective on the cultivation of students' talents and abilities. In 2017, she opened a PBL food science school in Tanzania focusing on children of extreme poverty and their learning needs. In 2020, she founded a scholarship  and advocacy program for school children to support parents financially affected by COVID-19 in Malabo, Equatorial Guinea.

Matinga inspires school leaders to create real-world engagement within their schools utilizing the innovative strategies that she has developed and successfully implemented over 20 years. She believes that accessible and effective education is the keystone to economic development and imperative in the geopolitical discourse. To this end, she has carried this message to educators in Asia, Africa, Europe and the Americas. She is currently an NPR Michigan Radio education commentator where she speaks about education issues throughout the state of Michigan. Her new book, Pulse of PBL: Cultivation Equity Through Social and Emotional Learning, is available on Amazon Books.