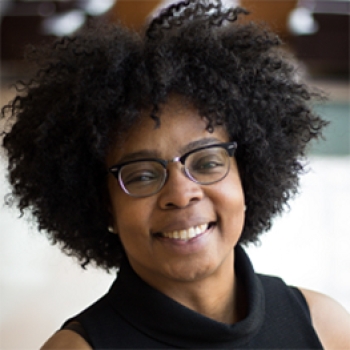 Matinga Ragatz
National Faculty – North
Matinga is a multiple-award winning educator, keynote speaker, and instructional innovation consultant. Her experience as a teacher and instructional innovator has led her to redefine learning and has developed a trusted voice through which she strives to revolutionize the way children learn and the way teachers teach. She is currently a NPR Michigan Radio education commentator and speaks weekly about education issues throughout the state of Michigan.
Matinga's international background inspires a unique perspective on classroom instruction, learning, and innovation. Her passion for teaching has led her to work to inspire, support, and influence creative educators worldwide. In 2017, she opened a food science school in Tanzania focusing on children of extreme poverty and their learning needs.
Matinga thrives when helping educators understand their value as professionals. She inspires teachers to encourage ownership and create real-world engagement within their classrooms utilizing the innovative strategies that she has developed and successfully implemented over 20 years. She has served as Michigan Teacher of the Year and in 2017 was inducted in the National Teacher Hall of Fame.
---