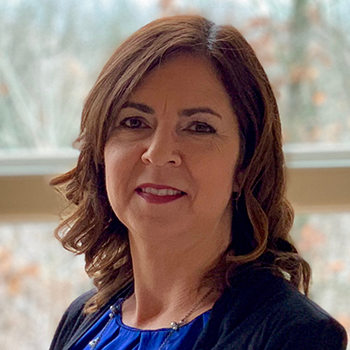 Kristyn Kamps
National Faculty – North
Kristyn Kamps is a seasoned educator who has learned the value of building a strong, collaborative and inclusive classroom culture during her almost thirty years as an elementary and middle school teacher. Her constructivist approach to learning was profoundly influenced by her participation in Project Adventure as a student and her involvement in Teachers in Industry as a professional. A BIE national faculty member since 2012, Kristyn has gained extensive experience partnering with teachers from urban, suburban, and rural communities as they successfully developed and implemented projects. She firmly believes that the interests of all students—regardless of their age, abilities, beliefs or background—are best-served by engaging in high quality project based learning experiences that elevate student voice, contextualize content and connect classrooms with local, state and global communities. 
Influenced by her dedication to excellence, Kristyn has pioneered strategies for deepening student understanding using PBL as a structural framework in technology-rich classroom environments. Her work restructuring curriculum to align with state and national standards and incorporate best teaching practices has gained her the respect of school and district leaders. As a PBL practitioner, Kristyn has developed rigorous, integrated projects at both the elementary and middle school levels that motivated even her most reluctant learners to become change-agents in their community.
Kristyn holds an instructional coaching endorsement from Michigan State University and a master's degree in instruction and curriculum from Grand Valley State University. Apart from her work with BIE, Kristyn facilitates professional development workshops, writes curriculum and serves as a PBL, mathematics and science coach in the West Michigan area. She co-owns iTechnologies, LLC, with her husband, Tim.
---