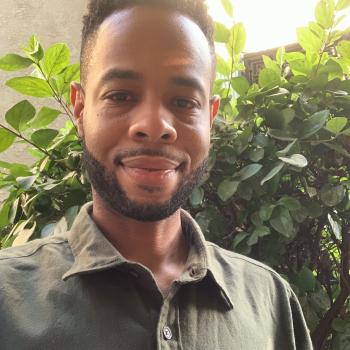 Justin Goodman
Professional Learning Designer
Justin Goodman currently serves as a Professional Learning Designer at PBLWorks. He began his journey with PBLWorks in 2022 as National Faculty.
Previously, Justin was an elementary school instructional coach based in Minneapolis. He also worked as a member of a group who create Ethnic Studies Licensure Standards for teachers in the state of Minnesota. 
Prior to moving to Minneapolis, Justin taught for six years in Los Angeles Unified School District. There he used PBL to engage his students in rich and authentic projects that connected students to the community.
Since being introduced to it in 2014, Justin has used PBL to create curriculum designed to appreciate the assets that each student brings into the classroom. Along with this, Justin has been able to lead professional developments on Project Based Learning. Through these experiences, he has seen first hand the transformative opportunities that PBL creates, its ability to cultivate a creative and collaborative classroom environment, and its capacity to address issues of equity in schools.

He is a graduate of California State University, Sacramento, where he earned a Bachelor's degree in Liberal Studies. From there, he obtained his Master's degree in Elementary Education at Loyola Marymount University in Los Angeles, and was named the Outstanding Graduate Student in his program. Most recently, Justin was named a fellow for the Institute of Teachers of Color.