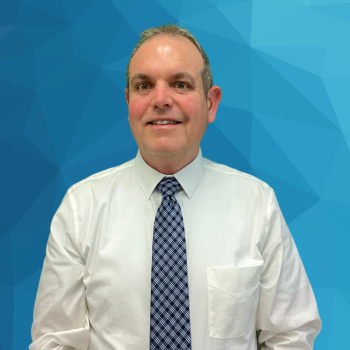 Jason Gay
National Faculty - Kentucky
Jason Gay is an experienced educational leader with 17 years of expertise in instructional leadership, strategic planning, and innovation. He has extensive skills in community engagement and data-driven instruction, as well as curriculum development and instructional leadership coaching. Jason currently serves as a Media Specialist at Highlands High School in Fort Thomas, KY, having previously worked as a Social Studies teacher.
Jason is passionate about creating deeper learning experiences for students using Project Based Learning (PBL). He strongly believes that providing high quality learning experiences to all students, challenging them to think deeper and more critically, can empower them and raise learning expectations with educational equity. PBL also provides an opportunity for teachers to make a positive impact on their students' lives.
Jason holds an Education Specialist in Educational Leadership (Ed.S.) from Northern Kentucky University, where he completed a Capstone Project on Project Based Learning in 2022. He also holds a Rank 1 (M.A. + 30) in Library Science and Technology from Eastern Kentucky University, a Master of Arts in Teaching from Northern Kentucky University, and a Bachelor of Arts in Russian and Eastern European Studies from the University of Kentucky.
Additionally, Jason is a National and Regional Presenter, having spoken at events such as ISTE, FETC, AASL, and KYSTE. When he is not working, he enjoys spending time with his family, traveling, outdoor activities, and running.