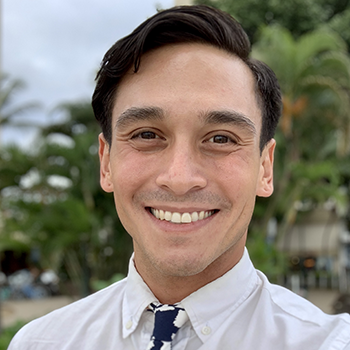 Jason Ernest Feldman
National Faculty
Whether working as an elementary English teacher in Spain, outdoor educator in Australia, trip leader in South and Central America, dean of character and culture at a restorative justice high school in Brooklyn, teaching residents at Teachers College, Columbia University, or a high school special education teacher and coach in the New York City Department of Education; Jason has been inspired by the intersection of social/emotional learning and authentic, culturally relevant, project based learning - both in and out of the classroom. 
Prior to joining PBLWorks, Jason worked at The Urban Assembly Maker Academy (UA Maker) in downtown Manhattan, attracting a diverse body of students from all five NYC boroughs. While at UA Maker, Jason wore many hats - a feeling many educators know all too well. As a newly opened, public high school - focused on design thinking, project based learning, interdisciplinary career and technical education (CTE), blended learning, and standards-based grading - UA Maker provided numerous opportunities for Jason to learn and grow as an educator in inclusive, culturally relevant, project based classrooms. 
By the end of his time at UA Maker, Jason had collaborated and co-taught in physics, geometry, algebra, earth science, living environment, and advisory classrooms. He also designed the school's advisory curriculum for 9th and 10th grade, founded the Murry Bergtraum Educational Campus' lacrosse program, mentored new teachers in science and special education, provided instructional coaching in a physics classroom, explored the intersection of culturally responsive education and standards based grading in STEM classrooms, and developed a citizen scientist summer program in collaboration with the Teaching Residency at Teachers College, Columbia University.
Jason comes to PBLWorks with an array of project based, educational experiences. He is most passionate about students learning in authentic, real world projects, and is excited to collaborate with teachers along their own project based teaching and learning pathways. He truly believes that by implementing authentic, Gold Standard PBL for ALL students, we, as educators, will foster an empowered, educated, and equity-driven generation of leaders, problem-solvers, and change-makers.