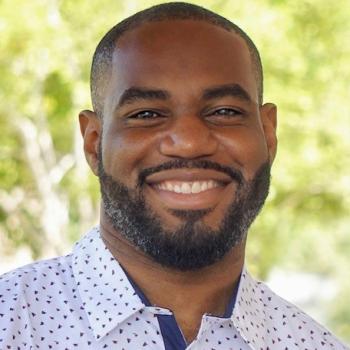 Huston Mgbemena
National Faculty
Huston is currently Dean of Scholars at Uplift Education. As a dean, he is responsible for the instructional coaching of math, science, humanities, SPED and Spanish content.
Huston's first encounter with Project Based Learning came when he began his education career as a teaching assistant at KIPP. He was tasked with taking over a computer keyboarding class midway through the 1st semester. After observing that his scholars' behavior issues increased due to lack of engagement with the material, he transitioned his class into a web design course where his scholars learned basic html and css. Scholars used the new skill to develop a number of products, including creating a digital yearbook for the school. Since then, Huston has used PBL as the learning method as both a teacher and nonprofit practitioner.  
Huston is the product of Alief, TX a southwestern urban community of Houston. He attended Baylor University, where he received a Bachelor of Arts in Political Science, and later a Masters of Education in Educational Leadership and Policy Studies from University of Texas at Arlington. His first year at Baylor was an eye opening experience. As much as he appreciated and loved all the educators that got him to this point, he wished that he had a better understanding of the material he was grappling with in college. He specifically felt underdeveloped as a scholar who could efficiently research, have good time management, and confidently advocate for his academic needs. He is passionate about PBL mostly because it provides a safe learning environment for scholars to cultivate these skill sets, particularly at-risk scholars who live in neighborhoods like the one in which he grew up in.
Huston is excited to join a group of educators who understand PBL as the main course, and how it engages scholars and teachers in a learning process that is long lasting, and requires them to be the centerpieces of their experience.