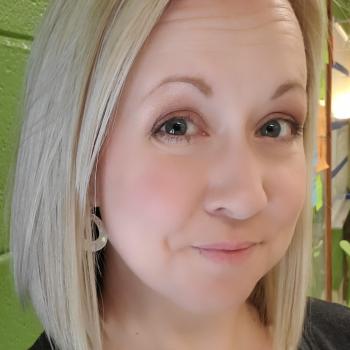 Brianna Greenhill
National Faculty - Kentucky
Brianna Greenhill a high school chemistry teacher in Morehead, Kentucky. Brianna is an experienced and dedicated educator with a passion for helping students learn and grow. With over 13 years of teaching experience, she has developed a deep understanding of the learning process and is committed to creating a positive and engaging learning environment for all students.
Throughout her career, Brianna has taught a wide range of students of diverse backgrounds and abilities. She has a proven track record of developing creative and effective lesson plans that meet the needs of all learners and inspire a love of learning. Brianna is passionate about bringing meaningful inquiry and problem solving to all classrooms. She has successfully implemented Project Based instruction in her own classroom. She looks forward to helping other teachers and students on the path to PBL success. 
In addition to her teaching experience, Brianna holds a Bachelor's degree in Biology and a Master's degree in Teaching, both from Morehead State University. She is a lifelong learner herself who is constantly seeking out new strategies and techniques to enhance her teaching practice. Brianna is deeply committed to the field of education and is dedicated to making a positive impact on the lives of her students and fellow educators.