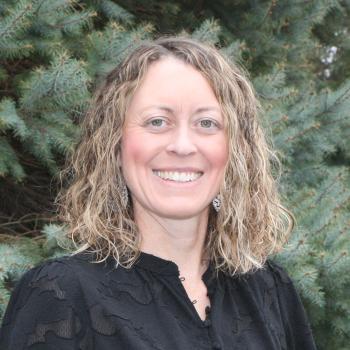 Amanda Clark
Lead National Faculty – Kentucky
PBLWorks National Faculty member Amanda Clark has been in the field of education for more than 20 years. She is currently an educational consultant, working with educators to strengthen their understanding of Project Based Learning, regardless of where they are on their personal PBL journey. She enjoys designing and developing engaging in-person and virtual learning opportunities that lead to deeper learning for both the adults and the children they serve.
Amanda began her career as an elementary teacher at the nationally recognized Downtown School in Des Moines, Iowa. As a classroom teacher, Amanda created numerous projects for her students that required them to think critically, problem solve, inquire, and wonder. While at the Downtown School, she served as a Building Literacy leader and instructional coach. Most recently, she was an Assistant Professor of Education at Central College.
Amanda is passionate about teaching and learning. She has earned certifications in Reading Recovery, Cognitively Guided Instruction, and Project Lead The Way (PLTW) Launch. Amanda helped a high school create a work-based learning program where students engage in real-world projects in partnership with the workforce. She has also guided secondary educators through the process of using a PBL framework to develop credit recovery courses for at-risk students.
Her research interests include designing projects based on the learning goals found in the United Nations' 2030 Sustainable Development Agenda. Amanda also enjoys facilitating projects with young learners.

Amanda is the co-author (with PBLWorks National Faculty members Sara Lev and Erin Starkey) of the book Implementing Project Based Learning in Early Childhood: Overcoming Misconceptions and Reaching Success (Routledge, 2020).