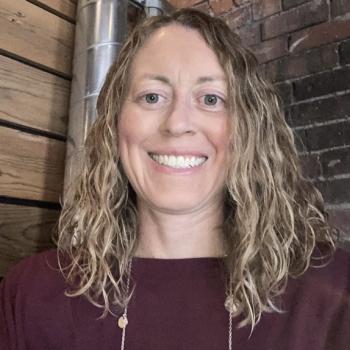 Amanda Clark
National Faculty – North
Amanda entered the education profession in 2001, starting as a multi-age classroom teacher at a PBL elementary school in Des Moines, Iowa. In addition, Amanda has worked as a "Building Literacy Leader," developing and facilitating numerous professional development opportunities for the staff. In her role as an instructional coach, Amanda provided one-on-one coaching for classroom teachers and facilitated conversations with grade-level professional learning communities. In this capacity, Amanda continued to design and develop building-based professional development, which led her to PBLWorks (formerly the Buck Institute for Education). She is trained in the Project Approach, Cognitively Guided Instruction, and Reading Recovery.

Amanda is passionate about teaching and learning. She enjoys collaboratively developing Project Based Learning units for students of all ages, drawing on local contexts and student interests for inspiration. Amanda has presented at conferences and has been involved in research in PBL classrooms. She co-authored Implementing Project Based Learning in Early Childhood: Overcoming Misconceptions and Reaching Success (Routledge, 2020) with PBLWorks National Faculty members Sara Lev and Erin Starkey.  

Currently, Amanda is an Assistant Professor of Education, teaching multiple methods courses to pre-service teachers. She strives to embed elements of Project Based Learning, constructivism, and learner-centered practices in each of her courses. Amanda's students share that she is knowledgeable, provides meaningful learning experiences, and holds her students accountable for their learning. Amanda supervises both the social studies and science practicum experiences for her teachers, offering them daily feedback and reflection prompts to guide them on their journey to becoming teachers.

Amanda holds a Doctorate in Educational Leadership from Drake University.