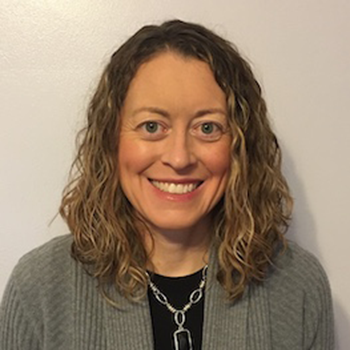 Amanda Clark
National Faculty – North
Amanda has spent 18 years in education, starting as a classroom teacher in a project-based learning environment. Her time in the classroom was spent teaching in a 2nd/3rd grade multi-age classroom followed by a few years in a 4th/5th grade classroom.
In addition, Amanda worked as the building literacy leader, developing and facilitating numerous professional development opportunities for the staff. Prior to transitioning to higher education, Amanda held the role of Instructional Coach, where she provided one-on-one coaching for classroom teachers as well as facilitated conversations with grade level professional learning communities. Supporting teachers through the process of goal identification, developing a plan, and providing coaching and feedback was a very rewarding experience.
Amanda is currently working with pre-service teachers at Central College in Pella, Iowa as an Instructor of Education. She teaches a variety of classes and strives to embed elements of project based learning whenever possible.
She holds a Master's degree from Drake University in Effective Teaching, Learning, and Leadership and is currently working on her Ph.D. in Educational Leadership.