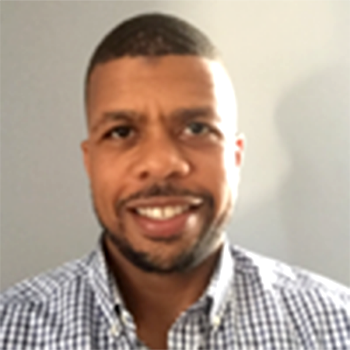 Alprentice McCutchen
National Faculty – North
Alprentice McCutchen received his B.A in history and African-American studies with a concentration in United States history and European imperialism from Wesleyan University in 1996. Al has also had the opportunity to develop as a student of history, as well as enhance his processes of teaching and learning, through traveling and studying overseas. While an undergrad, he attended the American University in Cairo to study European imperialism and ancient near eastern history. 
Al also holds a Masters in Teaching of History from Teacher's College, Columbia University and an M.A in Islamic Studies from Middlesex University. Since 1996, he has been teaching history in the New York State Department of Education. Al has spent a good portion of his 20-year professional career using Socratic inquiry, debate, performance based assessments and critical writing as part of his work to help develop students who will contribute to the thinking world. Al also has used his curricula to act as mechanisms for student action. Much of this training came as a student (1989-1992) and subsequently a teacher at Central Park East Secondary School (CPESS), in New York city, under the leadership of Debbie Meier. 
Al has also volunteered with the International Youth Leadership Institute (www.IYLI.org), based in New York city, to conduct academic seminars for high school students. This lead him co-lead summer ethnography study trips to Egypt, Senegal, the Gambia, Spain and Morocco. Most importantly, Al is also a husband and father of three girls.
---