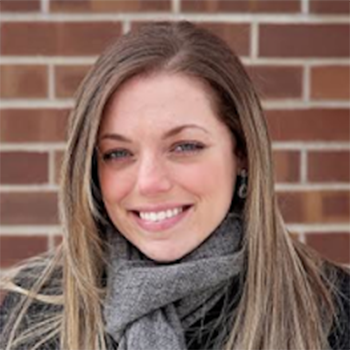 Alicia Peletz
National Faculty
National Faculty member Alicia Peletz is a PBL and instructional coach from Rochester, NY.
Alicia started as a Regents Global History and AP World History teacher, specializing in working with students who had been identified as furthest from opportunity and/or at-risk. She has six years of classroom experience working with a diverse student population in both urban and suburban high schools.
In her current role as instructional coach, Alicia leads professional development training to help teachers implement constructivist teaching and interdisciplinary PBL practices. Additionally, she also mentors and supports new instructional coaches to provide actionable feedback to improve overall student and teacher growth. 
While she primarily focuses her work in the Rochester, NY area, Alicia also shares her coaching and facilitation skills with teachers across the country as a consultant with PBLWorks. In addition, she was a lead contributor in the development of PBLWorks' PBL Coaching Workshop.
Alicia is also a member of the advisory committee to steer the professional development of teachers involved in the Lucas Educational Research Knowledge in Action research project. 
Alicia is passionate about partnering with educators to create learner-centered classrooms. She also works to raise awareness among educators about social justice and equity issues in schools, through the use of restorative practices as a means to improve the overall culture and climate in schools.