PBL World is now an online conference! 
Join us on June 16-18, 2020.
We want to share an important update about our upcoming PBL World conference, planned for June 16-18, 2020. 
With announcements of school closures across the country, the safety concerns expressed by many of you, and our commitment to ensuring the health and well-being of our PBL community, we have decided to transition PBL World 2020 from an in-person event to an online conference! 
Our online conference will bring all the elements of PBLWorks' professional learning online via digital connection and collaboration tools. Aside from being together in a room, your workshops will be the same exceptional quality as our in-person training. 
About PBL World
PBL World is a one-of-a-kind, multi-day gathering of K-12 teachers, instructional coaches, and school and district leaders who are ready to start the Project Based Learning journey, or advance their practice.
Here, you won't find the typical long roster of short sessions with various presenters. Instead, you'll connect with a vibrant community of peers for an immersive 3-day PBL experience. You'll be doing some deep, focused, real work. You'll collaborate with your peers and inspire each other to create life-changing  experiences for students. And you'll most likely find yourself changed in the process.
We are excited to deliver an engaging, high-quality online experience.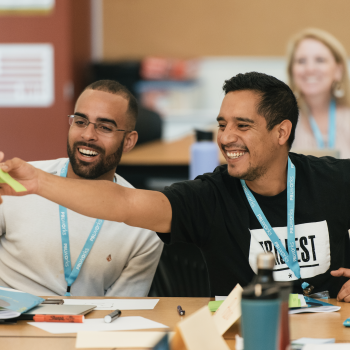 Gold Standard PBL Workshops
Choose from a full slate of beginning and advanced PBL Workshops.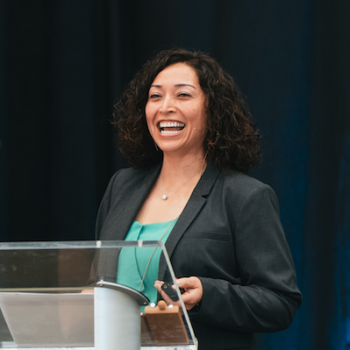 Inspiring Keynotes
Past keynotes have included education and equity leaders and innovators.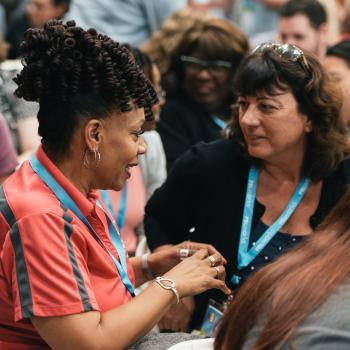 A Vibrant Community
Connect with 1,400 educators from across the country, and beyond.
"This is not something I've ever said before, but there were literally ZERO minutes of this entire session that were not valuable. You managed to take a GIANT task and make it manageable and functional and we learned a ton along the way. Awesome!"
PBL World 2020 is the premier annual training event for PBLWorks
At PBLWorks, our services, tools, and research are designed to build the capacity of K-12 teachers to design and facilitate quality Project Based Learning, and the capacity of school leaders to create a culture for teachers to implement great projects with all students.
We are current and former educators with experience in PBL and deep respect for teachers. We strive to offer an unrivaled level of service to guide educators in their journey toward a sustained, high-quality PBL practice.