Conference attracts top sponsors to help advance Project Based Learning in K-12 education; Recognized as a must-attend education conference in 2023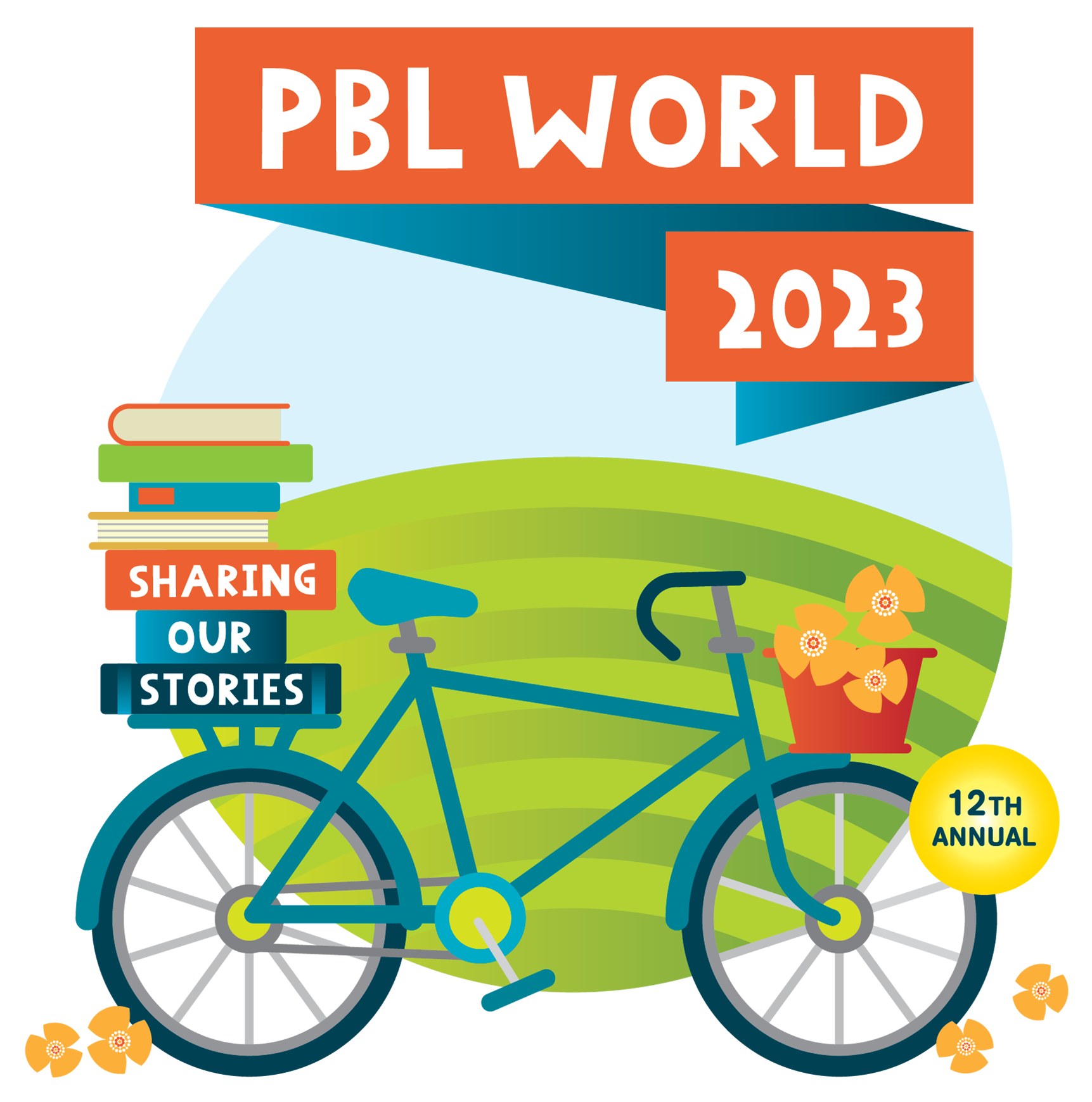 Novato, CA (June 15, 2023) – The Buck Institute for Education (dba PBLWorks), a national provider of professional development for high-quality Project Based Learning (PBL), today announces its 12th annual PBL World conference is now sold out. The popular conference for K-12 teachers, instructional coaches, and school and district leaders focuses on advancing their work with Project Based Learning. The 2023 conference has achieved the highest registration rate in the event's history. To accommodate the overflow and for those unable to attend the event in person, PBLWorks offers online workshops and courses for individuals, small groups, schools, and districts. Visit pblworks.org/services/calendar for more information.
The PBL World conference will take place June 26-29, 2023, at American Canyon High School in the Napa Valley Unified School District, in Napa County, California. The conference, recognized as a must-attend event by Getting Smart, will bring together educators from around the world to participate in highly interactive workshops and networking opportunities. 
"We are so excited about PBL World 2023, our largest conference to date! PBL World brings together teachers, school and district leaders, and coaches from across the nation and world to focus on gaining the knowledge, skills, tools, and resources to implement high-quality Project Based Learning in their classrooms, schools, and districts. This year, we are thrilled for participants to hear stories about how PBL changed the narrative for students in Kentucky and Aspire High School in Oakland, California.," comments Bob Lenz, CEO, PBLWorks. "PBL World is an important step in our journey toward realizing our vision for students, especially Black and Brown students, to engage in high-quality Project Based Learning to deepen their learning and achieve success in college, career, and life." 
PBL World Top Sponsors
PBL World is the premier Project Based Learning event, attracting top sponsors whose valuable support helps to advance the transformation in education for all students. The Trailblazer sponsor is 21stCentEd, a professional development and STEM curriculum provider, while the Innovator sponsors are Toddle, an end-to-end learning system for teaching teams, and EIM Technology, a developer of innovative and user-friendly hardware solutions for electronics education.
21stCentEd future-proofs K-12 students using STEM education. The organization provides professional development for teachers, and curriculum and experiences for students to expand their skills and knowledge in STEM through its virtual STEM academy. 21stCentEd believes that exposing students to STEM is something all K-12 educators can do without being experts in the subject matter. The organization provides a Comprehensive STEM™ approach that employs project-based courses and experiences for students while providing implementation planning, platform training, and support for teachers, school, and district staff, as well as other youth service providers.
Toddle's end-to-end learning system for teaching teams facilitates everything from individual and collaborative planning, generating curriculum maps, multi-modal assessments, Project Based Learning, student portfolios, evidence collection, progress reports, and family communication to managing accreditation visits. Toddle is partnered with 40,000+ educators across 1,500+ schools worldwide, including 350+ progressive and independent schools across the United States. 
EIM Technology has gained recognition for developing innovative and user-friendly hardware solutions. Its product and project lineup showcases its commitment to enhancing hands-on learning experiences in electronics education. As a proactive advocate of project-based and hands-on learning pedagogy, EIM Technology aims to make a significant contribution to the advancement of technology education. The company provides a range of affordable, hands-on products and learning kits that are accessible to all. Its aim is to Empower Innovative Minds to reach their full potential by providing tangible and practical tools for learning, inspiring a lifelong passion for technology.
PBL World offers four levels of sponsorship, which provide multiple opportunities for partnership, showcasing sponsors to more than 1,500 participants at PBL World and 200,000+ educators in PBLWorks' network.
About Buck Institute for Education 
The Buck Institute for Education (BIE) (dba PBLWorks) is a non-profit organization that believes that all students, especially Black and Brown students, should have access to high-quality Project Based Learning to deepen their learning and to achieve success in college, career, and life.