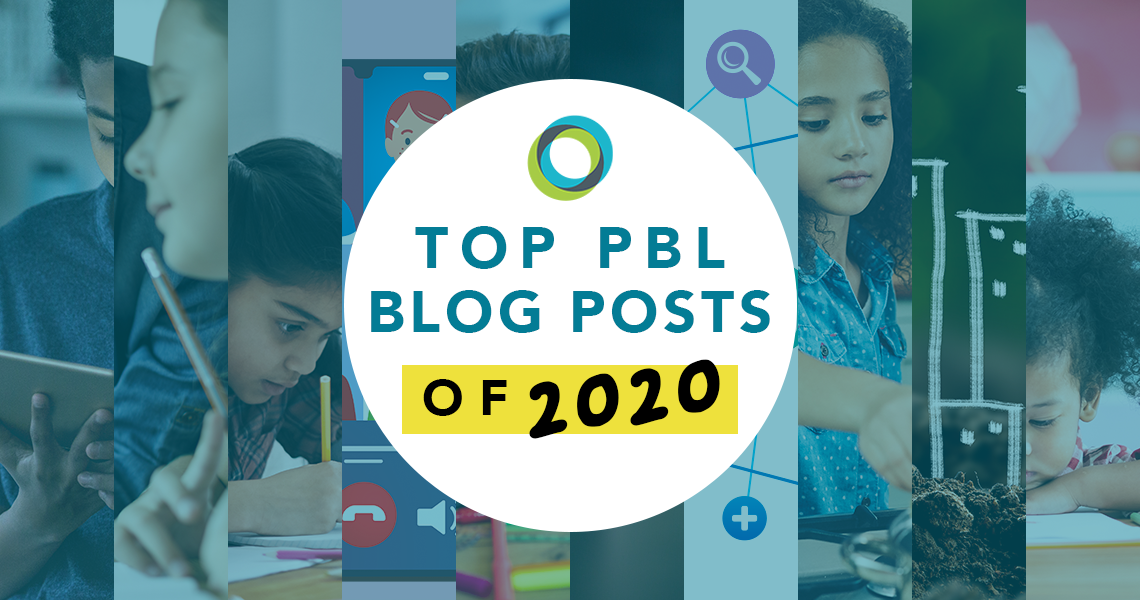 Each year, our editor in chief John Larmer highlights the top blog posts of the year. For more, check out the Top Blog Posts of 2019 and Top Blog Posts of 2018.
In a year like no other, it's no surprise that our most-viewed blog posts of 2020 were from March and April.
Educators were suddenly searching for help as schools shifted to remote learning. To help meet the demand, we shifted into high gear as well, cranking out more than the usual two posts per week, and we produced several webinars that were also summarized as blog posts. Two of our other top posts were about racial justice, in the wake of the killing of George Floyd.
Thanks to everyone who contributed to this effort!
I encourage you to revisit these and more from this year's bumper crop of excellent posts from our National Faculty, PBLWorks staff, and guest bloggers. Here's to more posts—we hope on a wide variety of PBL-related topics—in 2021!
---
How to maintain norms and practices of a PBL classroom and use tech tools to do project work away from school, with ideas for engaging students without tech access. By Ben Owens, March 12.
---
Projects from PBLWorks that can be used during school closures. By Sarah Field, March 16.
---
How teachers and parents can support students in creating daily and weekly schedules and sticking to deadlines. By Jorge Valenzuela, March 25.
---
Building self-management skills, keeping connected, and making learning meaningful even if students don't have tech access at home. By Kay Sturm, March 23.
---
Ideas for connecting current events to standards and creating driving questions for projects. By Sarah Field, March 17.
---
Teachers in 3 different high schools connect students for dialogue and understanding. By John Larmer, June 12.
---
Doing PBL at home with projects for the greater good. By Laureen Adams, April 1.
---
Keeping kids engaged and learning during school closures. By John Larmer, April 2.
---
A middle school teacher explains how she organized time and tasks online, found an authentic audience, and kept equity in mind. By Kelly Reseigh & Jorge Valenzuela, April 20.
---
6 tips for parents, with ideas for early-childhood projects. By Sara Lev, March 30.
---
Here are some "honorable mentions..."
These were next four most-read 2020 posts, which I thought were important to include:
A PBLWorks statement in response to the deaths of George Floyd and other Black people. By the PBLWorks Team, June 2.
What more and more people will see in a future with remote learning. By Bob Lenz, March 30.
How to avoid falling back onto worksheets and lectures. By Telannia Norfar, March 27.
How Project Based Learning can meet the needs of students, from academic to social-emotional. By Cheryl Dobbertin, July 23.