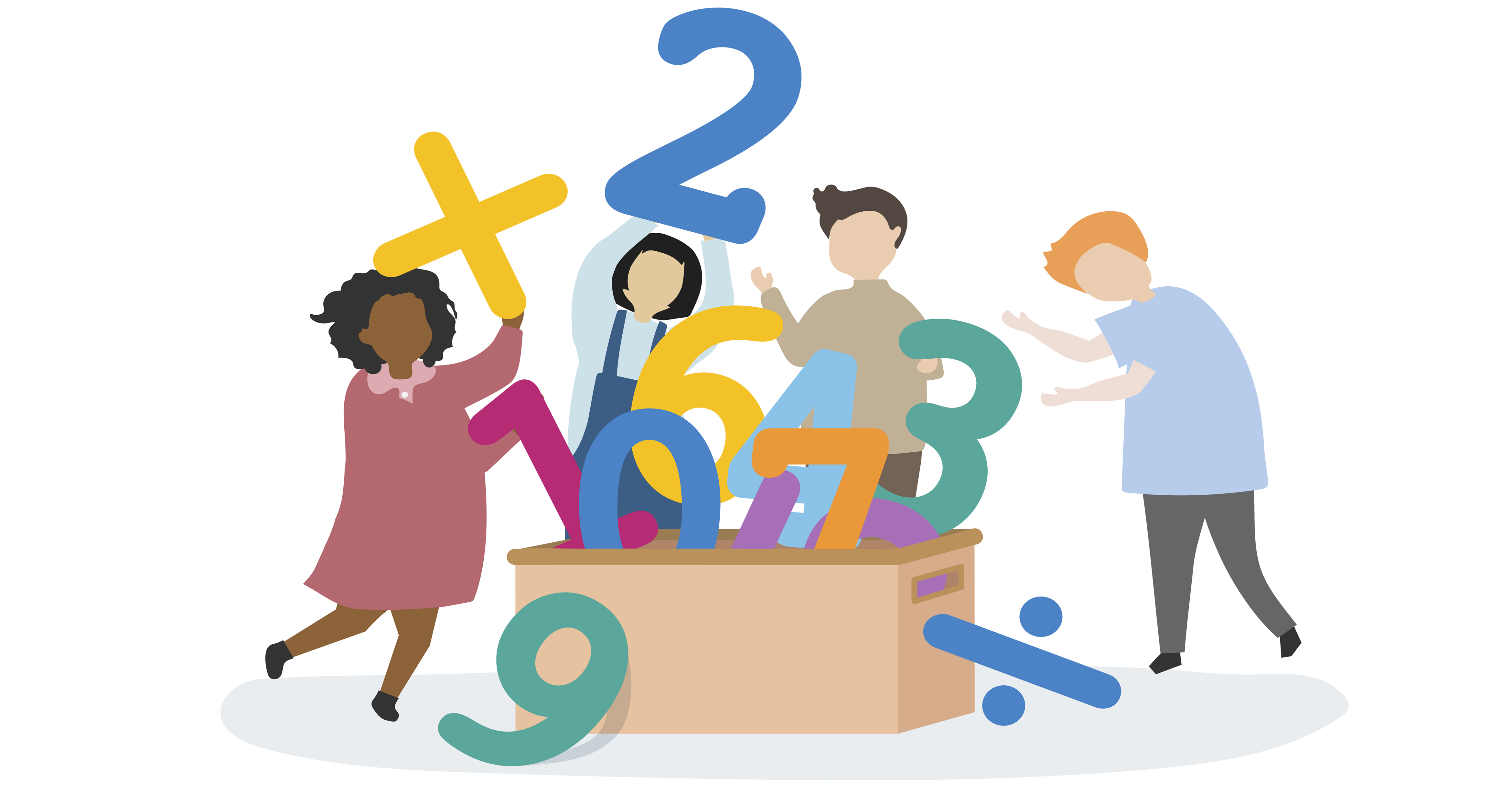 I am sure many of my fellow math teachers are freaking out right now.
They may be new to PBL or were just considering it, and now their school is closed and they have to conduct projects online. The world is changing minute by minute due to COVID-19. It's causing a range of emotions, opportunities, and challenges as we wrap our brain around this new normal. Math teachers (not to mention others) may be tempted to fall back into lecture and worksheets.
Let me help you to instead transform learning even more. 
As an African-American woman, teaching math in an urban school, I have a vested interest in the issue of equity. I constantly think about how instruction needs to evolve, the digital divide, culture being used as an asset, and using education as a catalyst for the entire family. Today's uncertain times have helped me see new ways to help achieve equity in education.  
Learning is a journey, and it used to be primarily you and your students.
Now it is you, students, families, and maybe the community, depending on the circumstances. It will take time to gain understanding of what works in this new world.
As you begin teaching remotely, take a week to discover everyone's new story and find out how their family operates. For example, some students may be taking care of siblings—and some older students may have children of their own who cannot be with caregivers during school time. Attending a class for an hour virtually at a particular time would not be possible for them. However, attending a 15-minute office hour slot offered throughout the entire day may be more attainable. Teaming with another teacher, for example science, for lessons could also help maximize learning time.
As you learn your students' needs, have all students take Jo Boaler's free course How to Learn Math. Combine it with very small tasks that connect to below grade level content that is not mastered. The goal is not to learn the content but to learn about each other, grow our math confidence and develop our new way of learning. 
Keep the PBL culture going.
It is not necessary or possible to teach every standard through Project Based Learning. But it is necessary and possible for the PBL culture to remain present by always using some of the Essential Project Design Elements in all your instruction. I'd especially recommend four of the elements: sustained inquiry, critique and revision, student voice and choice, and reflection. 
These elements are naturally a part of collaborative tasks. Use tasks rather than explanations of procedures to teach concepts. Check out Open Resources, Mathematics Vision Project, Inside Mathematics and Mathematics Assessment Project for free tasks. This learning is very different from what parents have experienced. Share with them questions to ask and assure them they do not need to feel pressured to teach. 
For standards that do align with a project, make sure you plan to highlight your students' culture and resources available at their home. If possible, make it a family affair where parents, siblings, and neighbors can be used as experts or resources. I would adapt my Algebra II finance project to be students helping their own family make an investment plan to use the federal stimulus money soon to arrive. Younger learners can adapt this to making a budget with the money. 
Balance digital and non-digital tools.
Online learning can tempt you to be completely digital. However, if you have not used many digital tools in your class, it is essential for you to make sure you don't overload the students with technology. They are great at socializing but not necessarily learning with tech.
I would use no more than three digital tools. The tools should be preferably accessible on a cell phone and supportive of PBL elements. If it doesn't require the internet, that is a bonus. 
Tools that develop conceptual understanding are Desmos, TI-Nspire (currently free for iPads and computers) and smartphone calculators. Interactive content delivery tools include nearpod, PlayPosit and Edpuzzle. Collaborative whiteboards include Groupboard, Aww App and Ziteboard. For demonstrating their learning, it is helpful to use tools students already use such as Instagram, Twitter, or Snapchat. 
Don't forget it is helpful to disconnect from technology. A worksheet is not the only way students can do this. Allow their family values and resources to develop mathematical understanding. For example, elementary students can learn about fractions or whole numbers while preparing family meals. Middle or high school students can understand unknowns and predictions by tracking their family's entertainment habits.
My hope is that the challenges we face during this change in learning become breakthroughs we have so needed in our brick and mortar building practices. We can do this!

Connect with Telannia on Twitter @thnorfar.