December 27, 2018
Posted in

How-to Tips and Tools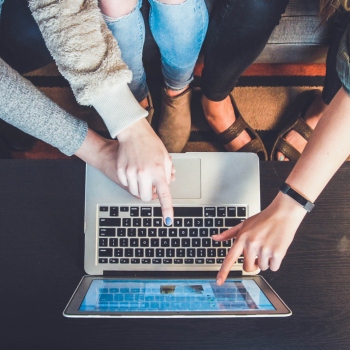 Lots of great PBL Blog posts this year on bie.org! In 2019 we'll have many more, with a new blogging team from our National Faculty plus guest blog posts, which anyone is welcome to send us anytime.
Out of a total of 148 in 2018, here are our top 20 posts in terms of reader views, according to our analytics—which I was glad to see matched most of my favorites. Some of our later posts this fall will no doubt rise up on the list over time, as we had some good ones toward the end of the year, but this set has some very practical content that's worth revisiting:
1. Looking for a PBL School? Here's Some Guidance
2. A Tricky Part of PBL: Writing a Driving Question
3. 10 PBL Resolutions for 2018
4. When PBL Hits the Gym: Project Based Learning in P.E.
5. Design Thinking & PBL: Why Laura McBain is BIE's 2018 PBL Champion
6. A PBL Culture of Thinking: Routines
7. Scaffolding Student Thinking in Projects
8. How I Became a PBL Teacher by Making It My Own Project
9. Using a Gallery Walk for Formative Assessment in PBL
10. Students' Basic Needs Must be Met Before They Can Learn Deeply
11. How to Get Started Planning a Full Year of PBL
12. PBL vs. Product-Based Learning
13. 3rd Grade Project: Real-Life Lessons in Fairy Tales
14. Inside Out: A Science Unit That Taught me the Ins & Outs of PBL
15. Structuring the Chaos: Making PBL Feel Safe for New Teachers & Students
16. PBL in Music: Driving Questions Invoke Deeper Musical Learning
17. How to Improve (or Abandon) Some "Classic" Initial Ideas for Projects
18. How to Get Higher Quality Work in PBL
19. PBL and Literacy: A Perfect Match for Elementary Schools
20. Connecting the New High Quality PBL Framework with Gold Standard PBL