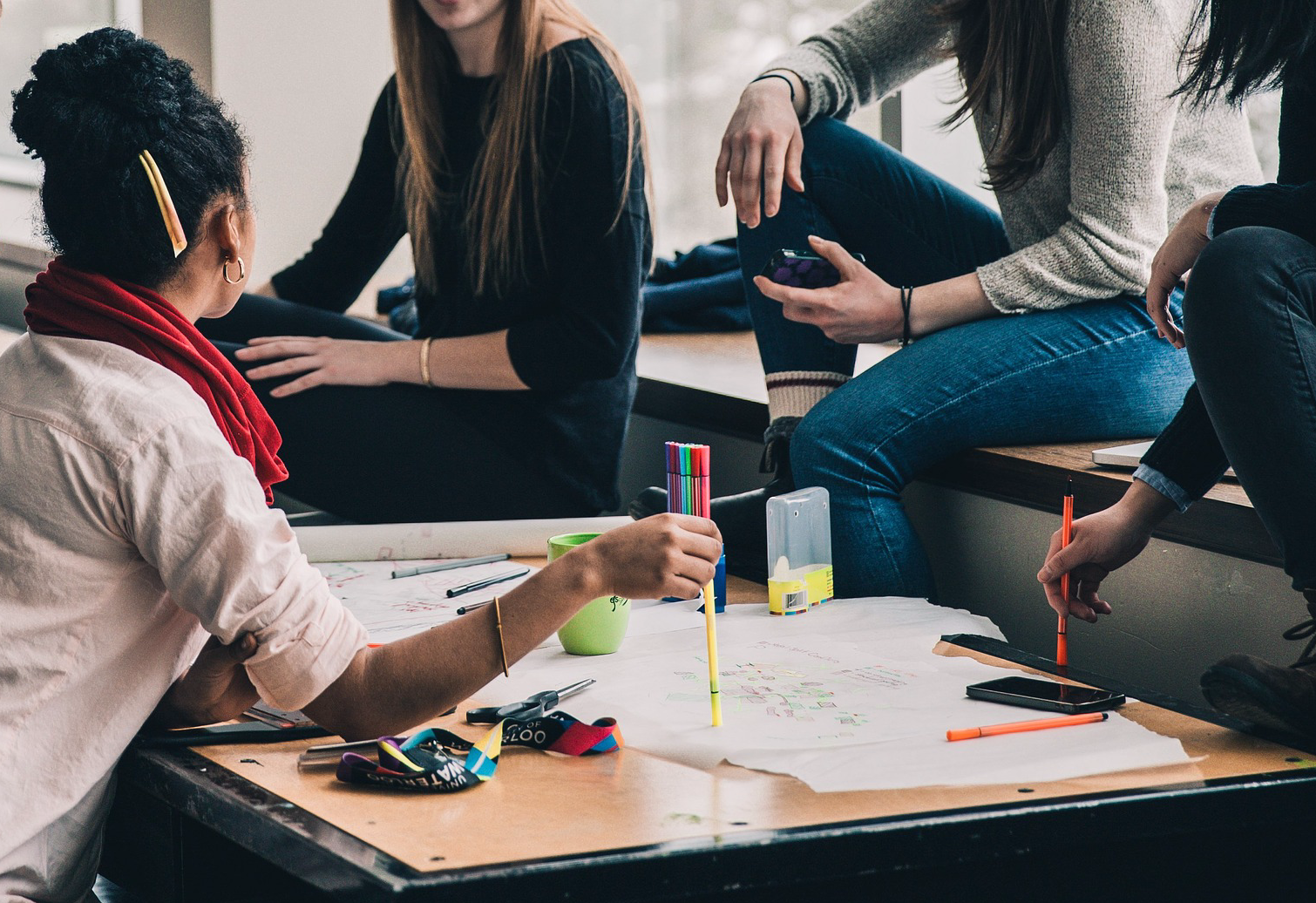 After listening to a series of podcasts by project managers in various industries, I am convinced more than ever that our students need to build project management (PM) skills!   A key element of project management is the ability to reflect on, monitor, and share the progress of team projects. As educators facilitating HQPBL, can we shift from a classroom management mindset to a mindset that builds project management skills in our students?  
Project-management.com refers to project management as "the discipline of initiating, planning, executing, controlling, and closing the work of a team to achieve specific goals and meet specific success criteria." In this project-based world we live in, we need to be building the capacity of our students to think in terms of project management. Project Based Learning provides a unique opportunity for students to develop success skills related to effective project management. For today's students, it is increasingly evident that future employment and advancement will rely on being a productive member of a team.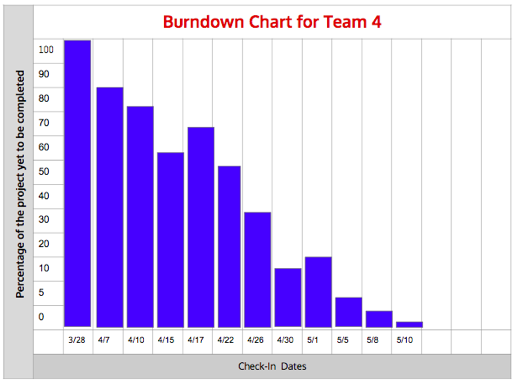 How We Use a Burndown Chart
A tool from the business world we are beginning to utilize with our students is a burndown chart. A burndown chart is used by student teams to self-evaluate the percentage of a project yet to be completed. Students are required to discuss the status of individual and team efforts in order to determine what the team still needs to accomplish. The results of this conversation are recorded on a bar graph at a number of checkpoints during the project. Over the course of the project the work "burns down" to nothing at the end.  Ups and downs are to be expected, but overall the project should burn down to completion.
Suggestions:
Encourage teams to be as accurate as possible in their estimation of what is "yet-to-do":
Trying to show that the team has

 

less yet-to-do than is true = less time the teacher should provide in class

 

Trying to show that the team has

 

more yet-to-do than is true = poor time management
Trying to accurately show what the team has yet-to-do = a useful show of progress and good time management for team and teacher. 

 
Make time for reflection! 
What is enabling our team to stay on track or what is going well?

What is slowing us down or what obstacles have we faced?

What can we do to be more efficient?

Are there resources or feedback that we need?

What are our next steps?

 
Students Taking Ownership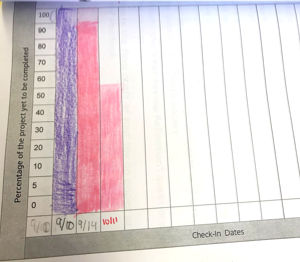 Such a simple task may seem insignificant, but for students, it is an important step in taking ownership of their progress rather than solely depending on the teacher to evaluate and respond to the team's progress. This simple shift in practice reflects the challenging questions in the HQPBL Framework which asks us to consider the extent to which we ask students to manage themselves and their teams efficiently throughout a multi-step project, and learn to use project management processes, tools, and strategies. The burndown chart is a real-world tool being brought to the classroom to help students to begin thinking as project managers. Let's endeavor to develop a high-quality PBL process that enables students to initiate, plan, and execute the work of a team to achieve specific goals and meet specific success criteria!
With the right tools and opportunities, students can begin to share in the management and decision-making for the project. Students gain another layer of skills and teachers have more time to target deeper issues and needs among the teams.
Click here to access a Google slides presentation with various versions of the burndown chart which may be shared digitally with students but is formatted to print on standard 11x8.5 paper. (Additional notes for teachers included) 
Additional resources:
Business World Explanation Videos:
Please share your experiences, adaptations, and suggestions with [email protected]